Selling a used Rolex watch can be profitable, but only if you can determine its actual worth in the second-hand market and trust the right Nashville Rolex buyer.
In spite of everything that's going on right now with gas prices and inflation overall — you deserve a fair and honest appraisal instead of getting lowballed or simply taken advantage of by some deceptive individual.
 Read on to find out how you can sell your used Rolex in Nashville, and do it in a way that's beneficial to you but also safe & sound.
Sell my Rolex Tip #1: Condition check
When attempting to sell a used Rolex, evaluate its current condition and note any visible damages like dents or scratches on the watch case or bracelet.
Before presenting your offer, you should acknowledge that your Nashville Rolex buyer will carefully consider these factors by examining them closely.
Sell my Rolex Tip #2: Watch box and documents
Your Rolex will pack more punch in the assessment stage if you present it with the original watch box and papers.
In the pre-owned market, fake Rolexes abound. With an original receipt, the assessment of your Rolex will be accelerated, eliminating the possible doubt a buyer may have.
Diamond Banc will buy your Rolex watch regardless of whether the original box and papers are available, but having them handy can significantly sweeten your offer.
Sell my Rolex Tip #3: Reveal the model and manufacturing date
An authenticity check is essential for your Nashville Rolex buyer so that they can know exactly your model and the year of production.
Locate the reference number
The reference number will disclose information about the exact Rolex watch model you own.
Depending on your watch model, the serial number is located in the middle of the lugs at the 12′ mark or between the lugs at the six o'clock mark.
If you remove the metal bracelet or strap of your watch, check the area where it connects to the case. There should be 4 to 6-digits laser-printed.
To simplify the process, the certificate of authenticity will contain the same reference number if you still hold onto the original box and Rolex documents.
Locate your unique serial number
Your Nashville Rolex buyer will probably want to use the serial number of your timepiece to figure out exactly when it was made.
Your Rolex watch serial number is located beneath the six o'clock mark and can be noticed directly by looking into the crystal glass.
Sell my Rolex tip #4: Understanding the pre-owned market
The market for pre-owned Rolex watches is driven by the interplay of factors such as supply and demand.
When the pandemic broke out in 2020, it led to a rise in the prices of sport models. Prices continued to climb until 2022 when the numbers began descending back to 'normal levels' or as suggested by watch whizzes.
The retail price of a Rolex watch is not necessarily indicative of the watch's market value. If a given Rolex model happens to be discontinued or in short supply, the watch may sell for more than its original retail price.
When demand for a product exceeds the available supply, as is often the case with Rolex watches, prices tend to grow exponentially in the secondary market.
For example, the stunning Rolex Oyster Perpetual with a turquoise dial (Ref #126000).
Nicknamed the Rolex Tiffany, this model today is worth far more than its retail price of $5,800 back in 2007.
In Q3 of 2022, a pre-owned light blue-dialed Rolex Oyster Perpetual could easily sell for approximately $20,000 — down by 25% compared to spring of the same year. This means about 200% above its original MSRP, which is insane!
Curious about how much yours is worth in the secondary market? Use our Rolex Value Calculator to find out for yourself.
Sell my Rolex tip #5: Finding a trustworthy buyer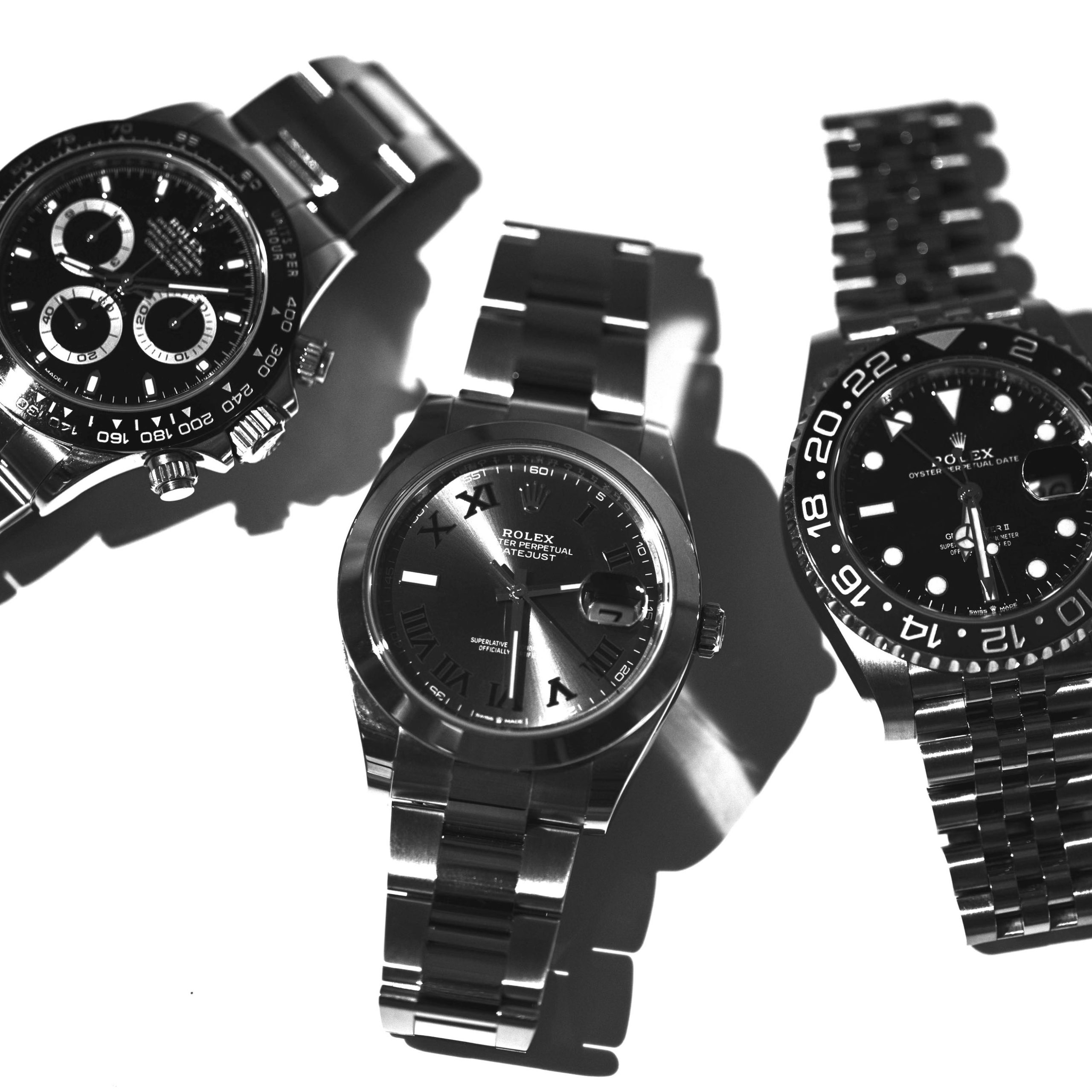 Once you have a general idea of the price your Rolex will sell for, it's time to look for your ideal Nashville Rolex buyer. 
The first question you should ask yourself is whether you want to sell to an individual or seek the help of an established business.
Let's look at a few options that will not result in exceptional customer experience, give you the highest possible return, or provide a secure trade.
Craigslist

: Never agree to meet someone you don't know in a private place, especially with an expansive watch.

eBay

: Even if you find a buyer who will pay the price you want, shipping is costly and not fully insured during transit. 

Online auction sites

: Online auctioneers won't pay the best price for your watch even if the highest bidder takes it. Also, the process takes time.

Pawnshops

: There are quite a few malicious pawnshops whose tactics rely on lowballing you or being extra pushy to make you accept an offer with a ticking time clock.
If you are selling a used Rolex and want to deal with industry professionals who have your best interest at heart, come to Diamond Banc. We put trust, transparency, and integrity at the center of everything we do.
Since our foundation, we've built a solid network of Rolex dealers, jewelry and watch retailers, and private collectors ready to pay top dollar for your watch.
If you're searching "Rolex buyers near me" on Google, make sure you do your homework to check the credibility, customer service quality, and overall experience of real customers who dealt with the business you picked from search results.
With Diamond Banc, you can sell your Rolex online in 3 easy steps by describing your item with this simple form.
On the other hand, you are welcome to visit our office in person for an expert evaluation of your Rolex watch with the help of our customer-friendly Market Director, Noel Wickline.
Call (615) 695-7675 to book an appointment and bring us your Rolex watch for a thorough evaluation.
Diamond Banc is the best Nashville Rolex buyer with unmatched convenience, ease, and confidentiality so that you can sell your watch with utmost confidence.
Sell Your Rolexnavigate_nextNashville Rolex Buyernavigate_nextLocationsnavigate_next
Related Posts