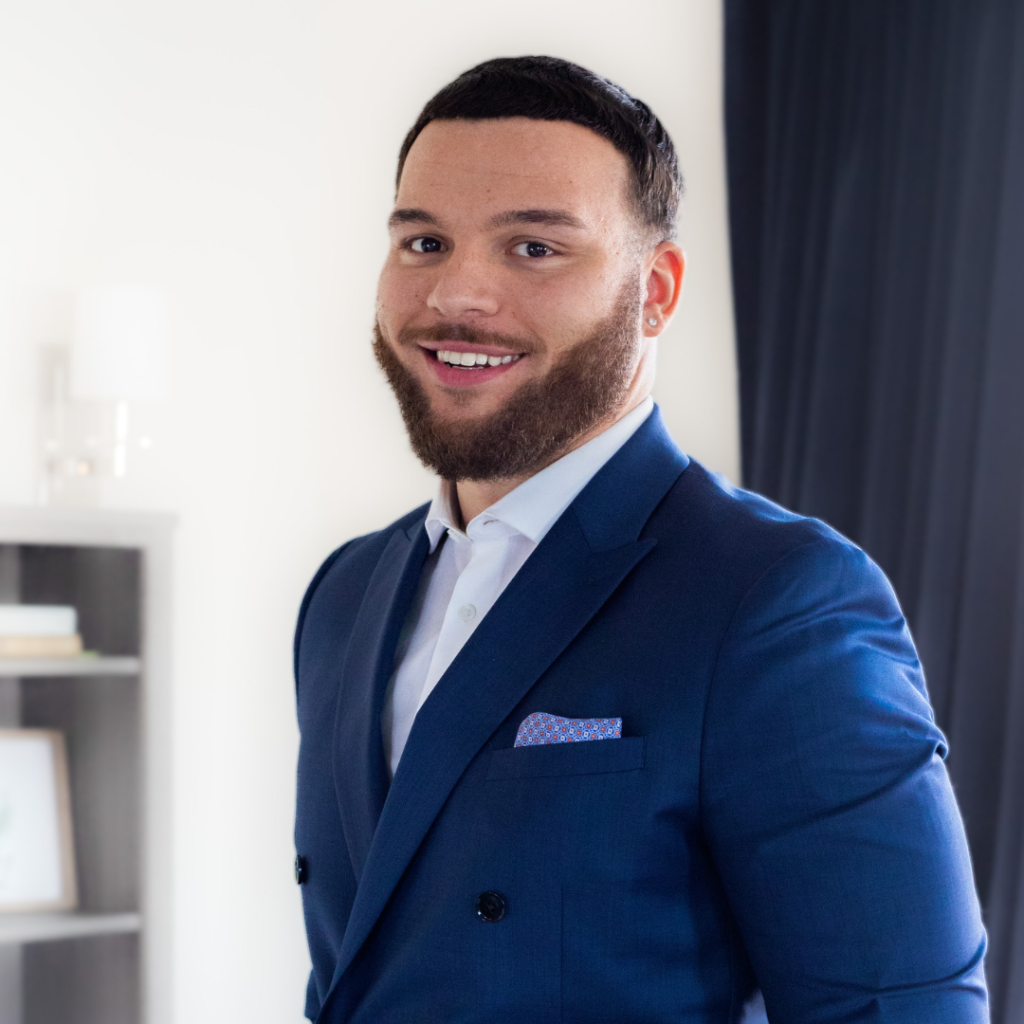 Jordan Isaacs
Columbia, MO
As the National Director of Funding at Diamond Banc's corporate office, Jordan Isaacs prioritizes providing top-notch client experiences during the assessment of their items for immediate sale or loan services. With excellent communication skills and a talent for prompt and informative follow-up, Jordan's expertise enables him to offer the highest values, the most competitive rates in the industry, personalized financing options, & exceptional service to each and every client. To start working with Jordan, give us a call or fill out our online submission form.
Get A Quote
What is your item worth?
Complete our simple online submission form & tell us about your item. Our team of experts will contact you with an initial quote.
Start Here
Expert Evaluation
Mail-In or In Person
We provide you with a fully insured shipping label to send your items to our headquarters for final evaluation. Or, visit a Diamond Banc office near you to complete your transaction in person.
Get Funded
Via Check or Wire Transfer
If you accept our offer, we will issue payment immediately via check or wire transfer.
Get Your Item Back
Quickly & Securely
Once your loan has been fully repaid, your item will be securely expedited back to you.
FAQs
How does the transaction work?
Submit your item using our online submission form. A member of our team will reach out to you with a loan offer and a shipping label. Once your item is received here at our headquarters, your item is inspected and our final offer is made. If you accept our offer, you will complete your loan documents online and receive funding right away. Once you pay your loan off, your item is sent back to you.
What if I don't accept the loan offer?
If you elect not to accept our offer, our team will expedite your item back to you immediately.
What is the minimum and maximum amount of money I can get?
Diamond Banc regularly makes loans from $500-$250,000+ secured by fine jewelry, diamonds, and watches. Our loan offers are based on the liquid wholesale value of your item.
How long does it take to fund the transaction?
In most cases, it takes less than 24 hours to receive payment from the moment you accept our loan offer.
Do I have to make monthly payments?
Yes. You will be required to make monthly interest payments during the duration of your loan. If you elect to make a payment larger than your minimum monthly interest payment, that amount will be applied toward your principal balance.
Do you provide insurance?
Yes. Your items are fully insured value while in transit and while in our possession.
Will defaulting on my loan affect my credit score?
No. Diamond Banc does not report to any credit bureaus. Our loans are completely confidential. In the event the borrower elects not to repay their loan, there is no negative recourse to the borrower outside of surrendering ownership of the pledged collateral.
 How is my item stored and secured?
All assets are stored in an alarm-protected, 24-hour security-monitored, fireproof vault. Your items are fully insured while in our custody.
Once the loan is paid off, how do I get my item back?
Once your loan balance has been brought to zero, our team will expedite your items back to you.
How long do I have to make payments?
Diamond Banc offers 30-day loans that can be extended for as many 30-day periods as the client needs. There is no minimum loan period, as our loans can be paid off in full at any time without penalty.
From The Founder
Visit a diamond banc near you
Diamond Banc has locations in Tampa, Boca Raton, Miami, Aventura, Orlando, Nashville, Atlanta, Charlotte, Kansas City, Columbia, & Rochester.
Why Choose Diamond Banc Over A Traditional Pawn Lender?
High Loan Amounts: Diamond Banc's staff are true jewelry experts, who take every value-adding factor into consideration to offer you the maximum loan amount. We are in the business of loaning money and want to loan our clients the most money possible. In addition, the majority of pawn lenders do not have the capital on hand to make large loans. Diamond Banc regularly makes loans from $20,000 – $250,000 and has the ability to fund transactions up to $1,000,000.
Our Loan & Buy Offers Are The Same: Most pawnshops will offer to loan you less for your item than they will buy it for. This policy does not make sense to us! At Diamond Banc, our loan offer and buy offers are almost always the same.
Significantly Lower Interest Costs: Diamond Banc typically charges 50% – 80% less than the standard pawn industry interest rates allowed by law.
We Want You To Get Your Items Back: Diamond Banc has plenty of its own jewelry and we want you to get yours back! With most jewelry pawn loans, every 30 days client can pay only the interest due or all of the principal plus the interest due. This payment structure is beneficial for the pawn lender; however, for the borrower, it can be detrimental. With a loan from Diamond Banc, providing your loan charges are current, any extra amount that you wish to pay goes directly towards your pawn jewelry loan's principal balance, thus lowering your monthly interest costs moving forward.
Loan Re-Advancements: Let's say you borrowed $10,000 against your Rolex from Diamond Banc and have paid down your balance to $3,000, which is not an option with most standard pawn jewelry loans. After you have paid down your balance and something else comes up, Diamond Banc can then increase your loan by re-advancing you the $7,000 you paid back. By readvancing the pawn jewelry loan funds, brings your loan balance back up to the original $10,000. You can draw your loan up as often as you wish, and carry your balance as long as needed, providing your interest charges have been paid as agreed and your loan is in good standing.
Your Items Are Insured: If you read the fine print on most pawn lender's paperwork, you will discover that your item is not insured in the event of a loss or theft during the life of your loan. At Diamond Banc, all loan collateral used for a pawn jewelry loan is insured for the amount of the loan, or sometimes for more during your loan period.
| | |
| --- | --- |
| Diamond Banc Equity Loans | Traditional Jewelry Pawn Loans |
| Industry experts offering an ultra-high loan to value ratio | Conservative loan amounts |
| Additional loan principal payments encouraged | Stringent repayment structure, discouraging principal payments |
| We want our clients to redeem their collateral | Hope loans are not redeemed and added to inventory |
| Clients can draw loan balance up and down and can have access to their jewelry via collateral exchange during the loan period | Rigid loan structure, benefitting the lender, not the borrower |
| Customizable and automatic loan repayment terms encouraged | Antiquated loan servicing |
| | High interest and loan fees |
How Are Diamond Banc's Jewelry Pawn Loans Structured?
Our jewelry pawn loan structure is designed to be quick, efficient, and secure. The pawn jewelry loan process is as follows:
Once the collateral is received and verified, all loan documents are completed, then the funds will be issued via immediate check or wire transfer.
For the duration of the jewelry pawn loan, your collateral is stored in our insured vaults.
Once your loan is repaid in full, the collateral is promptly returned to you.
If you choose to do so, your loan balance can be drawn up and down as needed, much like a traditional line of credit.
Borrowing money from Diamond Banc against your Rolex, diamond, or fine jewelry is a much smarter option rather than from a traditional pawn lender. Getting a loan against your jewelry from Diamond Banc is generally a more cost-effective option than pawning your jewelry in the traditional sense. Whether you looked for "jewelry pawn loans near me" or something else, Diamond Banc is not limited to a certain location and provides loans to customers all over the country. With our efficient system, we can have you funded in as little as 24 hours and our process is simple, fast, and secure. Diamond Banc is the number one online jewelry pawnbroker! In today's digital world, you can consider us the best jewelry pawn lender near you. Diamond Banc prides itself on having the best pawn jewelry loan program in the nation.
Diamond Banc Jewelry Equity Loans simultaneously offer customers unmatched value and flexibility. Clients simply pledge their jewelry as collateral and the jewelry is then kept safely locked away in our secure vaults. Once the loan has been repaid by the client, their items are immediately returned.
Terms of Your Jewelry Pawn Loan Outlined
Your loan is a 30 day loan that can be extended for as many 30 day periods as needed, as long as the minimum monthly cost of funds is paid every 30 days.
As soon as the pawn jewelry loan is originated, the first 30 day billing period is accrued. This amount is then due 30 days from the date of origination. The cost of funds is accrued in full 30 day periods and is not prorated.
Since not every month has exactly 30 days in it, the due date will move forward over time – it is advised to schedule your payments before the official due date.
The minimum cost of funds is not applied towards the principal balance.
To reduce your loan balance, you must make a payment above your minimum monthly cost of funds. It is your responsibility to contact our office to arrange additional principal payments during your loan. Your loan is only eligible for principal payments providing it is in good standing and no unpaid cost of funds is due.
The length of the loan is solely dictated by you. Take as little or as long as you need to repay the principal balance.
We have clients secure the minimum monthly cost of funds payment via credit/debit card, which is automatically processed each month. This keeps the account current and in good standing.

Explaining Our Jewelry Pawn Loan Costs
Diamond Banc's average pawn jewelry loan size is small and the duration of our loans is much shorter than traditional loans. As a byproduct, our rates must be greater than traditional loans. Our average loan is approximately $6,000 and is repaid within 6 months. By contrast, a 25 – 30 year mortgage bears a lower interest rate because the amount financed is greater and the repayment term is significantly longer. On a typical home loan, a person pays hundreds of thousands of dollars in interest and 80% of early mortgage payments go towards interest. The majority of credit card balances are carried for years and still bear a notable interest rate.
The collateral we accept is not accepted by traditional banks. The luxury market and the value of your pawn jewelry loan collateral can quickly change and we must be compensated for this risk. In addition, it takes a unique, expert skill set to evaluate and verify the collateral we lend against.
Our pawn jewelry loans are non-recourse, meaning if you don't pay the loan back your credit is not affected. If you default on your loan with Diamond Banc, nothing negative happens outside of you forfeiting your ownership in the pledged collateral.
Diamond Banc's own cost of capital is above market benchmarks due to the specialized type of lending we engage in. Obviously, we must charge above our own cost of funds to cover overhead, justify the risk and allow for a return.
Diamond Banc pawn jewelry loan products are ideal options for people wanting to borrow money for 1 – 6 months. We do not recommend using our loan service for long-term financing.
In most cases, Diamond Banc charges 50% – 80% less than what is allowed by law for the type of loans we make and what other pawn lenders are charging their pawn jewelry loan clients.
How Does a Traditional Jewelry Pawn Loan Work?
There are many misconceptions about pawn jewelry loans and what pawning your jewelry actually means. In the traditional sense, pawning a piece of jewelry is simply pledging the item for collateral and borrowing money against it. Pawning your jewelry does not mean that you are selling the item, although most pawn shops offer that service as well. The universal pawn symbol, which features three globes, stands for "Buy, Sell, Trade". Pawning jewelry is actually a form of asset-based lending, which is the oldest type of lending structure. Asset-based lending is offered more widely in countries outside of the United States. Pawning jewelry has earned a questionable reputation because oftentimes the general terms provided are pro-lender and the client experience is often unpleasant.
What is the Structure of a Traditional Jewelry Pawn Loan?
The borrower pledges a piece of jewelry as collateral for a pawn jewelry loan and the pawnbroker holds the collateral in their possession for the duration of the loan. The pledged piece of jewelry should be free of title, debt, or encumbrance from the borrower prior to pledging.
The loan value offered by the pawnbroker varies greatly based on their product knowledge, liquidity position, and ethics, but is often 15% – 30% of the original purchase price of the jewelry. In the event the loan is not repaid, the pawnshop wants the ability to quickly sell the item to a wholesale jewelry dealer.
In most cases, the loan interest accumulates in 30 day periods and is not prorated by the day like a traditional loan (e.g., car loans). This means that if you borrow the money for 1 day or 29 days, the interest cost is the same.
At a traditional pawn lender, every 30 days you can either pay just the minimum interest required, or the entire principal balance plus the interest that has accumulated. This is unlike a traditional loan, where the borrower can pay over the required payment to have the funds go towards the principal balance, thus lowering their interest expense
Depending on the state and jurisdiction governing the pawn loan, missing 1 to 3 payments results in the client defaulting and forfeiting ownership of the pledged collateral.
It is the client's responsibility to make their payments every 30 days and the pawnshop will usually not follow up with the client to ensure that their account is up to date.
The fine print on most pawn tickets states that your item is not insured during your jewelry pawn loan, therefore if it is lost or stolen then you are without your item.
Oftentimes, the pawn lender will have the piece of jewelry in their showcase with the intent of pre-selling the item in the event the loan defaults.
An advantage of any jewelry pawn loan is that it is non-recourse, meaning it does not affect your credit in the event you do not repay the loan because the loan is solely secured by the item pledged as collateral. Often, income verification and credit checks are not required to obtain the loan.
What is the Cost of a Jewelry Pawn Loan?
The monthly charges of a pawn jewelry loan often include storage fees, insurance, and interest. Generally, these three components equate to the pawnshop collecting all of the funds as one bundled rate of "interest". The maximum pawn charges are determined and governed by each state and vary widely. These interest rates generally vary from 36% APR to 300% APR. Pawn loans are often explained and sold by the monthly cost of funds, such as 3% per month, up to 25% per month.
If you are looking for a pawn jewelry loan, complete our form online or visit one of our Diamond Banc locations in Tampa, Boca Raton, Miami, Orlando, Nashville, Kansas City, & Columbia.
What We Loan On
Diamond Banc is a trusted, national jewelry lender, offering online short-term jewelry equity pawn loans for people who wish to use their jewelry as collateral.
Secure A Loan Using The Following: