Get a Loan Secured By Your Rolex
The highest loan values & lowest rates against Rolex watches in the nation.
WHY DIAMOND BANC?
Highest Loan Values & Lowest Borrowing Costs In The Nation.
Borrow Funds As You Need. Credit Line Flexibility.
Payments Above Minimum Interest Are Applied To Loan Balance.
Automatic Payment & Digital Reminders.
Items Are Insured While In Transit & In Our Possession.
Rolex Collateral Loans
You will likely be surprised to learn how much you can borrow against your Rolex watch. The stimulus and recent creation of easy credit and additional money supply has found its' way into most all asset classes, increasing or inflating their values. Rolex watches are no exception and have experienced unprecedented value appreciation in recent times.  Today there are countless quality online options for consumers to purchase and sell pre-owned Rolex watches. This was unheard of only a few short years ago. This ease of safe online luxury watch buying and selling has led to an explosion of online watch commerce.
This new distribution channel has proven to the world the liquid nature of Rolex watches and demonstrated the brand's value retention, further increasing consumer appetite. Rolex's exacting production standards to create new watches produce far fewer new watches than there is global demand, thus creating ultra-strong values in popular pre-owned Rolex models, unlike ever before.
---
Why getting a loan secured by your Rolex watch is a smart choice:
The global demand for pre-owned Rolexes allows for high loan values (LTVs). In some cases, individuals can borrow more than they paid for their watch and that's why a loan on Rolex watches is the best decision.
When you decide to get a loan against My Rolex, you actually retain ownership but receive the same amount of funds as you would by selling.
Less costly than selling your watch and later replacing it or buying a similar watch.
Very low cost of funds/interest rates for a Rolex loan.
Confidential. No credit inquiry or income verification is required for a Rolex loan.
Fast Funding: receive your loan proceeds via wire in 24-48 hours.
Responsibly borrow against the equity in an asset you own, instead of taking on unsecured, credit score affecting debt.
Credit-line style financing. Draw funds up and down as needed.
---
Why Diamond Banc is the #1 Rolex Equity Lender in the nation:
Diamond Banc is owned, operated, and backed by industry experts who have the knowledge and resources to offer unmatchable loan values like in the case of a loan against My Rolex.
An established pioneer in modernizing Jewelry Equity Loans nationwide.
Diamond Banc is an established healthy business allowing us to offer a low loan cost structure on Rolex Equity Loans, this would not be possible if it were our only loan product.
---
Rolex Equity Loans
The next facet of the evolving luxury digital marketplace = a return to banking's true roots:
Loans in their original form, where loans are secured by real assets. The borrower pledged an asset and the lender loaned them a percentage of the collateral's value. If the loan was not repaid the lender sold the collateral and used the proceeds to pay the loan off. This basic and simple loan structure was prevalent for a notable period of banking history. The idea of solely loaning people money in an unsecured fashion, based largely on their signature and previous repayment history creates significant liability for the lender or borrower. This type of lending is a major contributing factor to our country's ever-growing national debt. This credit-only borrowing has created the average credit card balance in America to balloon to over $6,300 in 2018 and US total credit card debt to reach $687 billion according to Experian!
When a client takes out a loan against Rolex, they are responsibly borrowing against the ownership (equity) they have in their Rolex watch. If the borrower does not elect to repay the loan, the watch is sold to satisfy their loan obligation and the transaction is over. Rolex Equity Loans are non-recourse meaning, if the borrower elects not to repay their loan, there is no negative effect on their credit and their debt is forgiven via the ownership transfer of their watch.
Tremendous advancements online have been made to allow customers to buy and sell pre-owned luxury items via Peer to Peer platforms and online sellers and traders. The pre-owned luxury market is currently pegged at $6 billion annually and is rapidly growing. It is only a matter of time before the same savvy early adopters who saw the value in trading online luxury goods will turn to those same items to borrow against the equity they possess. In an ever more public world, the confidentiality and simplicity of a loan against Rolex is an enticing option.
Diamond Banc is the nation's best source for those who are planning to opt for loans on Rolex watches. We are Rolex experts and take every value-adding factor into consideration such as model, age, condition, and rarity to offer the highest loan amounts possible. Using your Rolex watch as collateral to obtain a loan is a great way to access its liquidity while still maintaining ownership of your watch. You can rest assured that your Rolex will always be fully insured with Diamond Banc whether it's in transit to headquarters via Brinks or tucked away safely in our vaults for the duration of the loan.
---
Diamond Banc frequently makes loans on the following Rolex models:
Rolex Submariner
Rolex Sea-Dweller
Rolex Deepsea
Rolex GMT-Master & GMT-Master II
Rolex Day-Date (President) & Day-Date II
Rolex Datejust & Datejust II
Rolex Cosmograph Daytona
Rolex Yacht-Master & Yacht-Master II
Rolex Explorer & Explorer II
Rolex Air-King
Rolex Milgauss
Rolex Pearlmaster
Rolex Cellini
Rolex Sky-Dweller
Rolex Oyster Perpetual
Rolex Oyster Perpetual Date
Rolex Oysterquartz
To discover how much you can borrow against your Rolex, contact Diamond Banc today. Call Diamond Banc at 1-573-875-2265 or visit one of our lending & buying office locations: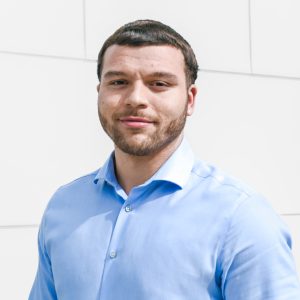 Meet Our National Director of Funding
Jordan Isaacs
Jordan Isaacs is the National Director of Funding for Diamond Banc's corporate office. His primary focus is to ensure that our clients receive the best experience possible while evaluating their items for immediate sale or loan services. Jordan is an expert communicator with prompt and informative follow-up. His unique skill set and expertise allow him to provide the highest offers in the industry, financing options catered specifically to our clients, and exceptional service. Please call us or make an online submission to begin working with Jordan.
HOW IT WORKS
Get a Quote
No Risk & No Obligation
Complete our free and simple submission form describing your item. After reviewing your submission, our team of experts will contact you with an initial quote, usually within one business day.
Start a Quote
Expert Evaluation
Mail-In or In Person
After reviewing our initial offer, we will provide you with a fully insured, prepaid shipping label to safely send your items to our national headquarters for official evaluation. You are also welcome to visit one of our numerous locations nationwide to immediately complete your transaction in person.
Receive Cash
Fast & Secure
Once your item has been evaluated, we will contact you with our official offer and arrange for an immediate payment via check or wire transfer. Don't like our offer? No worries! Your item will be quickly returned to you. No risk. No obligation.