Use your Diamonds to
Secure a Loan
Receive a loan secured by your loose diamonds, engagement ring or jewelry.
It's great to work with them regarding the paper work for funds . Very fast funds and trust worthy . Thanks team😊
Great service and very informative
Very professional and communicative company. They received my watch on Friday, money was in my account on Monday. I wish they offered more money, but they were very professional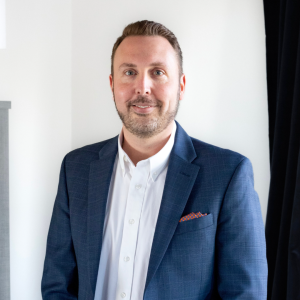 Kyle Z. Cook
National Headquarters | Columbia, MO
Contact information & biography
expand_more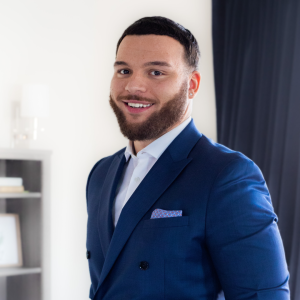 Jordan Isaacs
National Headquarters | Sarasota, FL
Contact information & biography
expand_more
Loose diamond loans
What Are Asset-Based Loans?
An asset-based loan is a type of loan where the borrower uses their assets as collateral for the loan. One of the best things about asset-based loans is that the borrower is able to get a high amount of money at affordable interest rates. In the case of an asset-based loan, the borrower can receive up to 80% of the asset's value without losing its ownership.
Although there are different types of assets that you can use to get a loan, the most popular assets used as collateral are loose diamonds. A vast majority of people looking for some quick cash seek a loan against diamonds as it allows them to retain the ownership of their items.
Once you repay the loan amount along with the interest fees, you will regain ownership of the asset that was used as collateral. So, we can say that an asset-based loan is the best way to fill the current financial void.
How Can An Asset-Based Loan be The Solution to Your Problems?
Lower cost
The interest rate linked with a Diamond Banc asset-based loan will always be less than traditional pawn loans because asset-based loans are considered the most secure form of loan worldwide.
Less paperwork
If you are tired of going through the complicated documentation process while getting traditional loans, you need to switch to asset-based loans and get a loan against diamond. Just a handful of papers will be enough in the case of asset-based loans.
Fewer restrictions
There are many forms of loans where there are restrictions on spending the money, but that is not the case with asset-based loans. It doesn't matter how and where you spend the money; the company offering loans will never keep tabs on it.
Retain Ownership
Once your item has been evaluated, you'll receive the loan without transferring away the ownership of your assets. Doesn't that sound like a win-win deal? When you opt for an asset-based loan, you retain the ownership of your assets even when they are with the lending party.
Flexible repayment terms
In the case of a diamond loan or any other asset-based loan, you don't have to be confined to a single form of repayment as the companies offering asset-based loans offer a long list of options when it comes to repayment and the repayment terms are quite flexible as well.
Using Loose Diamonds as Collateral
Loose diamonds make excellent collateral for an asset-based loan. They are oftentimes not being used and are sitting in a jewelry box or vault, it's easier to evaluate loose diamonds and thereby determine true market value, ensuring you get the most for your loan, and it's harder for them to lose value due to wear and tear over time. The experts at Diamond Banc have decades of experience evaluating, buying, and selling diamonds, so you can be sure to get the most for your loose diamond. Diamond Banc will gladly accept as loan collateral diamonds 0.50ct or larger of any shape, with or without certification. We will also accept extremely fine precious gemstones.
Why choose Diamond Banc?
Best loan amount- After receiving a quote from us, you can compare our offering to all the other players in the industry to ensure you are getting the best loan amount in the market.
Quick and simple process- Throughout our 125 years of experience in the industry, we have worked on building the simplest and quickest loan approval process, which allows our customers to get quick cash as soon as possible.
360 degree security- Put your worries of shipment aside as we have the safest network of shipping and storage that allows us to keep your precious loose diamonds safe from all the possible risk factors.
Low-Interest Rate- While taking a loan against your diamond, you can overlook the interest rate associated with the loan amount. Many turnkey companies provide an excellent value to your diamond but charge a high-interest rate at the same time. On the other hand, Diamond Banc allows you to secure a diamond loan at a low-interest rate that anyone can afford to pay.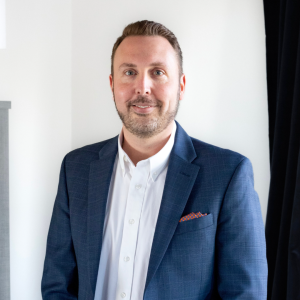 Kyle Z. Cook
Vice President
National Headquarters | Columbia, MO
Since the inception of Diamond Banc, Kyle Z. Cook has been an integral team member. Recognized for his diligent management of crucial transactions and daily operations, Kyle demonstrates an exceptional commitment to the organization. However, his role goes beyond merely operational; he places enormous importance on fostering personal relationships with clients. With Kyle, every client can expect to receive not only a high standard of service but also the personal attention and care that sets Diamond Banc apart. His meticulous attention to detail, deep understanding of the jewelry market, and relentless commitment to professionalism guarantee that you receive the highest value for your fine jewelry and timepieces.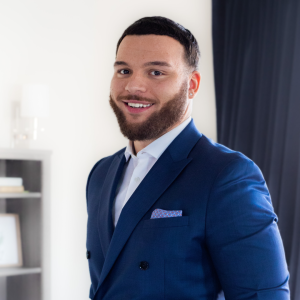 Jordan Isaacs
National Director of Funding
National Headquarters | Sarasota, FL
As the National Director of Funding at Diamond Banc's corporate office, Jordan Isaacs prioritizes providing top-notch client experiences during the assessment of their items for immediate sale or loan services. With excellent communication skills and a talent for prompt and informative follow-up, Jordan's expertise enables him to offer the highest values, the most competitive rates in the industry, personalized financing options, & exceptional service to each and every client. To start working with Jordan, give us a call or fill out our online submission form.
Get A Quote
What is your item worth?
Complete our simple online submission form & tell us about your item. Our team of experts will contact you with an initial quote.
Start Here
Expert Evaluation
Mail-In or In Person
We provide you with a fully insured shipping label to send your items to our headquarters for final evaluation. Or, visit a Diamond Banc office near you to complete your transaction in person.
Get Funded
Via Check or Wire Transfer
If you accept our offer, we will issue payment immediately via check or wire transfer.
Get Your Item Back
Quickly & Securely
Once your loan has been fully repaid, your item will be securely expedited back to you.