Collateral Loans On Jewelry
Borrow up to $500,000 in 24 hours or less secured by your jewelry.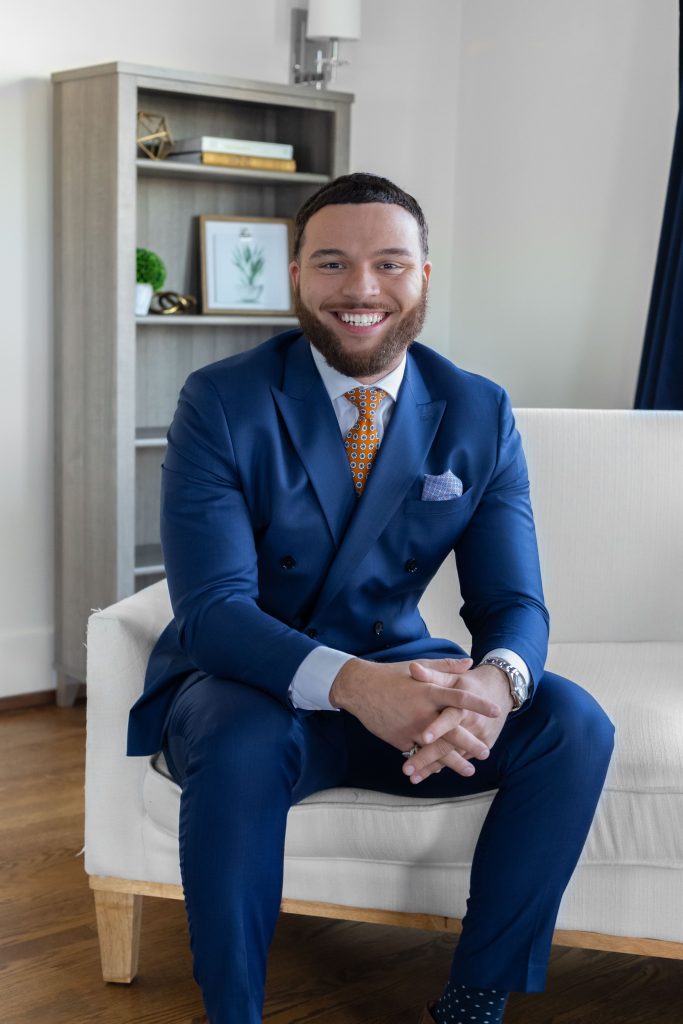 Jordan Isaacs
Columbia, MO
As the National Director of Funding at Diamond Banc's corporate office, Jordan Isaacs prioritizes providing top-notch client experiences during the assessment of their items for immediate sale or loan services. With excellent communication skills and a talent for prompt and informative follow-up, Jordan's expertise enables him to offer the highest values, the most competitive rates in the industry, personalized financing options, & exceptional service to each and every client. To start working with Jordan, give us a call or fill out our online submission form.
Get A Quote
What is your item worth?
Complete our simple online submission form & tell us about your item. Our team of experts will contact you with an initial quote.
Start Here
Expert Evaluation
Mail-In or In Person
We provide you with a fully insured shipping label to send your items to our headquarters for final evaluation. Or, visit a Diamond Banc office near you to complete your transaction in person.
Get Funded
Via Check or Wire Transfer
If you accept our offer, we will issue payment immediately via check or wire transfer.
Get Your Item Back
Quickly & Securely
Once your loan has been fully repaid, your item will be securely expedited back to you.
FAQs
How does the transaction work?
Submit your item using our online submission form. A member of our team will reach out to you with a loan offer and a shipping label. Once your item is received here at our headquarters, your item is inspected and our final offer is made. If you accept our offer, you will complete your loan documents online and receive funding right away. Once you pay your loan off, your item is sent back to you.
What if I don't accept the loan offer?
If you elect not to accept our offer, our team will expedite your item back to you immediately.
What is the minimum and maximum amount of money I can get?
Diamond Banc regularly makes loans from $500-$250,000+ secured by fine jewelry, diamonds, and watches. Our loan offers are based on the liquid wholesale value of your item.
How long does it take to fund the transaction?
In most cases, it takes less than 24 hours to receive payment from the moment you accept our loan offer.
Do I have to make monthly payments?
Yes. You will be required to make monthly interest payments during the duration of your loan. If you elect to make a payment larger than your minimum monthly interest payment, that amount will be applied toward your principal balance.
Do you provide insurance?
Yes. Your items are fully insured value while in transit and while in our possession.
Will defaulting on my loan affect my credit score?
No. Diamond Banc does not report to any credit bureaus. Our loans are completely confidential. In the event the borrower elects not to repay their loan, there is no negative recourse to the borrower outside of surrendering ownership of the pledged collateral.
 How is my item stored and secured?
All assets are stored in an alarm-protected, 24-hour security-monitored, fireproof vault. Your items are fully insured while in our custody.
Once the loan is paid off, how do I get my item back?
Once your loan balance has been brought to zero, our team will expedite your items back to you.
How long do I have to make payments?
Diamond Banc offers 30-day loans that can be extended for as many 30-day periods as the client needs. There is no minimum loan period, as our loans can be paid off in full at any time without penalty.
From The Founder
Visit a diamond banc near you
Diamond Banc has locations in Tampa, Boca Raton, Miami, Aventura, Orlando, Nashville, Atlanta, Charlotte, Kansas City, Columbia, & Rochester.
premier provider of Loans Secured By Your Jewelry
We offer a simple, hassle-free process for submitting your jewelry for evaluation. Complete our submission form above and our team will contact you with an initial offer in 24 hours or less. If it looks good to you, we'll send you a fully-insured shipping label so that your items can be sent overnight to our headquarters. Once your item arrives at our headquarters, it is verified by our team and our final loan offer is made. Upon accepting our offer, your loan documents will be completed via email, and funding via wire transfer or check will be issued to you immediately. Typically, the Jewelry Equity Loan process can be completed in less than 48 hours from the time you fill out our submission form. If you are looking for same-day funding, we encourage you to find a Diamond Banc location near you and meet with one of our market directors. Your items will be evaluated right in front of you and funding is issued on-the-spot.
Items We Accept Include:
When you own luxury jewelry, diamonds, or a Rolex watch, you possess an asset that can be converted into cash. With Diamond Banc, we offer an unrivaled menu of liquidity options to help you unlock the value your items possess. Whether you choose to get a Jewelry Equity Loan and borrow against the value of your items or you opt to sell your jewelry outright, our expert team has the knowledge base & resources to pay industry-leading prices for your jewelry. Our nationwide team of industry experts has decades of experience in the jewelry industry, allowing us to offer industry-leading loan values at highly competitive rates. We take every value-adding factor into consideration to make sure you receive the most for your items.
Loans Secured By Diamonds, Fine Jewelry, & Watches
If you're hesitant to part with your jewelry, but you have immediate financial requirements, there is a solution. You can elect to get a loan secured by your jewelry. When you get a loan secured by your jewelry from Diamond Banc, you get paid immediately, while also retaining ownership of your item.
What Is The Benefit of a Jewelry Equity Loan?
The process of selling jewelry can be overwhelming, especially for those who have an emotional attachment to their pieces. Finding a trustworthy buyer, determining the value of your jewelry, and coming to an agreement on price can be difficult. Diamond Banc is much more than a bulk jewelry buyer. We specialize in evaluating high-quality, fine pieces of jewelry and helping our clients find an ideal financial solution to suit their specific needs. Our clients receive more than just an offer for their fine jewelry, diamonds, or Rolex watches; they receive an unmatched experience with true industry professionals.
Diamond Banc was founded by Mills Menser, who saw a need within the jewelry market for individuals looking to get paid for their jewelry without selling it. Diamond Banc was born online and places a tremendous value on transparency and convenience. Diamond Banc provides asset-based loans nationwide secured by diamonds, fine jewelry, and other luxury jewelry items. Our loan process is fast, secure, & discreet. Because of our position in the jewelry industry, we have the resources to understand what your jewelry is truly worth and pay you accordingly for it.