Tiffany & Co. has been a highly sought-after jewelry house for centuries. Major retailers like Tiffany & Co. rely on their brand recognition to drive sales. Unfortunately, this demand creates incentives for plagiarists. Like any highly coveted designer, counterfeiters often take advantage of the demand for Tiffany & Co. jewelry with a seemingly endless supply of forgeries. Tiffany is among the world's most commonly counterfeited brands. The legendary jeweler aggressively protects its name and reputation. In 2017, Tiffany sued bulk wholesaler, Costco, for more than $19 million after Costco sold 6 prong engagement rings as "Tiffany" rings. However, most dupes are less obvious than these Costco rings.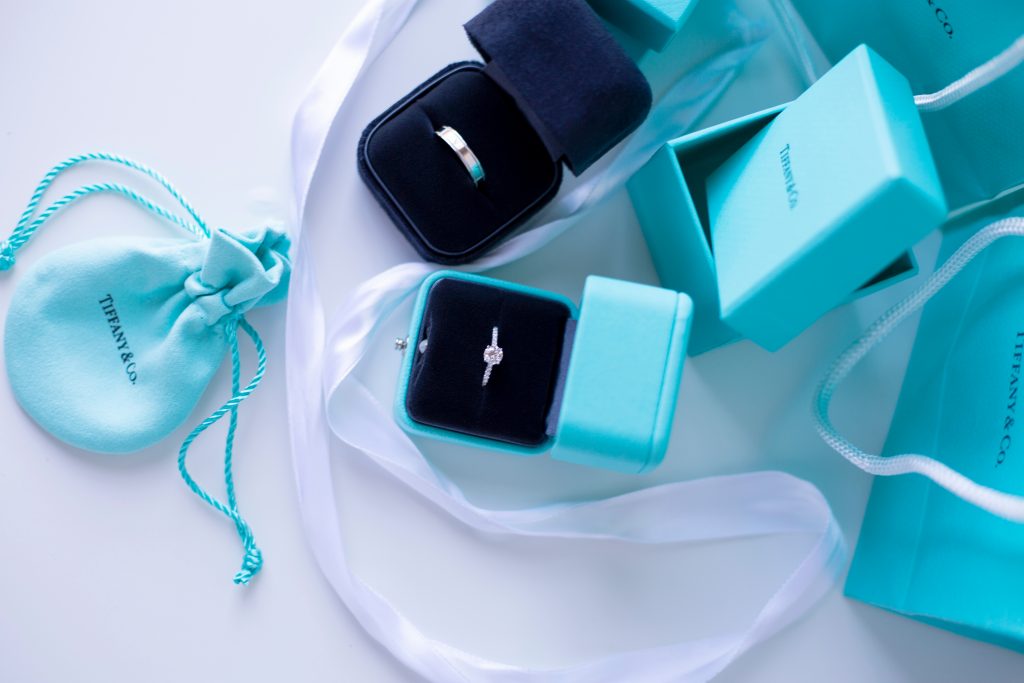 So, how can an average shopper determine to avoid the disappointment that accompanies a counterfeit Tiffany piece?
Here Are a Few Tell-Tale Signs That Your Tiffany & Co. Item Is Inauthentic:
If you want absolute certainty that you have a Tiffany & Co. item, make sure you buy your jewelry directly from an actual Tiffany boutique. Buying your jewelry straight from the manufacturer provides a clear peace of mind.
Look for packaging! If you aren't purchasing your jewelry directly from a Tiffany store, original packaging can provide peace of mind. We recommend that you save your original Tiffany packaging, as these items will increase your jewelry's value on the secondary market.
Review a piece's overall quality. Search to make sure that all edges and logos are centered precisely. Alignment problems and misspelled words clearly indicate a counterfeit.
Look at the links closely. The large linked sterling silver "Please Return to Tiffany & Co." necklaces always feature soldered links. This means that there will be no visible break in the link. If you spot a break in the links you probably have a fake.
Likewise, any "Please Return To" necklace that fails to adequately space between the letters is also fake. So pay close attention to the spacing between letters.
Look for a "Sterling" stamp. Tiffany's sterling items are among the most counterfeited. True sterling features the mark "925" or "Sterling". If you don't see either of these stamps then your piece is a fake. If you DO see this marking, make sure it is aligned properly. Counterfeit Tiffany jewelry may still feature a stamp, but it still won't align with the contour of the jewelry.
Still have questions? Diamond Banc can help! We are experts in all things fine jewelry. As a result, we can easily evaluate your Tiffany & Co. jewelry to help determine its authenticity!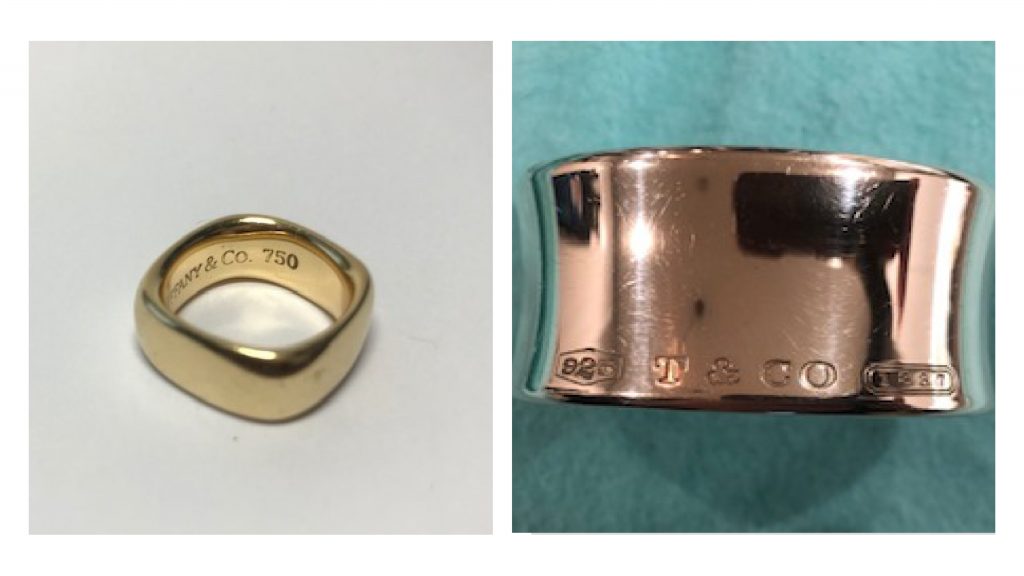 Sell My Tiffany & Co. Jewelry in Tampa
Diamond Banc Tampa pays you the most for your Tiffany & Co. jewelry. Moreover, all of our evaluations and offers are free with no obligation. Our process is quick, convenient, and discreet. Just fill out our simple form with as much information as you can provide, along with photos, about your Tiffany items and how much you would like to sell them for to get started. After that, one of our Market Directors will reach out with an initial offer. If this offer is satisfactory, the next step is to arrange a convenient appointment in our private office. From there, one of our jewelry experts will evaluate your item(s) in-person to make a final offer. After the offer is accepted, Diamond Banc will fund you immediately. You can also stop by our Tampa location or call us at 813-609-4331 to set up an appointment today!
Not located in the Tampa area? No problem, you can visit any of our national locations.
Related Posts