Miami's Premier
Jewelry Buyer & Lender
Start online or find an office near you.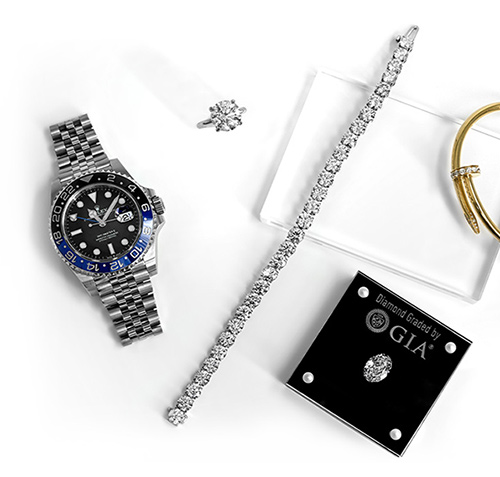 Visit our Miami Locations at
2332 Galiano Street
2nd Floor, Suite 116
Coral Gables, FL 33134
Visit our Miami Locations
Diamond Banc Holdings, LLC
Address:
2332 Galiano Street
2nd Floor, Suite 116
Coral Gables, FL 33134
Phone:
Incredible and excellent company. I was looking for where to sell my Rolex and get a fair price for it. Of all the companies that I contacted, you predominated. I got a response right away (late at night and Sunday), they made me an instant offer (the best offer compared to rest I received from other 20 places on Monday) and recommended me to their local office. They have an incredible place, excellent service, a fairly simple and fast purchasing process. It was a pleasure doing business with you.
Located in Coral Gables just off of Coral Way, our Diamond Banc Miami location is easy to get to. This branch is in an office building, offering a discreet and secure environment for clients to meet with our jewelry and watch experts. This location purchases and loans against large diamonds, diamond jewelry, and designer jewelry, and handbags. But specializes in evaluating luxury swiss watches such as Rolex and Patek Phillippe.
Our team members are fluent in both Spanish and English, and all of our documents are available in both languages so clients can transact in whichever language they are most comfortable with. We offer free, transparent and no pressure jewelry, watch, and handbag evaluations to help you understand the true liquid value of your items. Our customer-centric mindset is focused on informing our clients about the realities of the jewelry industry so they can be confident they are making an informed decision.
Why Choose Diamond Banc in Miami, Coral Gables?
Diamond Banc is a national leader in purchasing jewelry and diamonds from the public. Our Miami office is one of our numerous branches across the United States. Our national reach allows us to pay premium prices to those seeking to sell their fine jewelry items. We provide loans secured by one item, or entire collections of fine jewelry, diamonds, and watches. Our funding process is straightforward, secure, fast, and completely confidential. We offer the highest jewelry loan values and the lowest borrowing costs in Miami. Diamond Banc is committed to providing you with a level of service that far exceeds industry standards. Our team of experts has been trained to consider every possible contributing factor that could enhance the value of your jewelry items.
Miami's Best Jewelry Buyer
Diamond Banc in Miami is a premier and reputable jewelry buyer in the Miami, Florida area. We offer clients the highest prices for their diamond and designer jewelry. Our Director of the Miami office, David, has over 15 years of experience in the jewelry industry. With his deep knowledge base, he can offer you top dollar for your diamonds, designer jewelry, and Rolex watches. We offer a simple, fast, and transparent buying process. Even if you are unsure when or if you'd like to sell your jewelry items, you can discover their value online and then visit us at the Diamond Banc Miami location closest to you.
Unlock The Value of Your Jewelry in Miami
The best jewelry buyers understand that no two situations are exactly alike, and are attuned to their customers' needs. We provide our sellers a vast array of options, including consignment services, where we ensure that our customers receive payment after their jewelry items have been sold by a secondary buyer. Or, if you're hesitant to part with your jewelry, consider a jewelry equity loan where you get paid immediately without giving up ownership of your items.
Avoid The Miami Pawn Shops
Diamond Banc offers the most private and luxurious way to leverage the value of your high-end jewelry. If you're looking for a simple and secure way to get a loan on your diamond bracelet, ring, necklace, or earrings, Diamond Banc in Miami can help. We offer loans that range from $500 to $250,000 on a daily basis and are funded within minutes of approval. Our loans are structured with your needs in mind. Diamond Banc offers easy, flexible jewelry-secured loans in Miami, with funding available on the spot and daily. We provide our customers with fast and confidential service, high loan values, and on-the-spot funding. Our loans are structured to meet the needs of our customers. Whether you're looking for funding or simply want to explore your liquidity options, Diamond Banc in Miami offers no-obligation, no-cost item evaluation to create the most ideal liquidity solution to suit your needs. Start the process online or give David a call at 786-501-8006 to schedule an appointment today at our Coral Gables office at 2332 Galiano St Suite 116, Coral Gables, FL 33134.
Diamond Banc in Coral Gables, Miami proudly services clients in Coral Gables Downtown, Coral Gables – Merrick Park Mall, Coral Gables Miracle Mile Plaza, Coconut Groove Shopping Area, Coconut Marina, Coconut Shopping Mall, Miami Dadeland Mall area, Miami Dolphin Mall area, Miami Bal Harbour Shop, Miami Design District Mall, Miami Tropical Park, Miami Brickell City Center, Miami Calle Ocho, Miami Town & Country Mall, South Beach – Ocean Drive, Miami Beach Soho House, Miami Beach Shopping Area Lincoln Road, Miami Beach South Point Park
Not located in the Coral Gables, Miami area?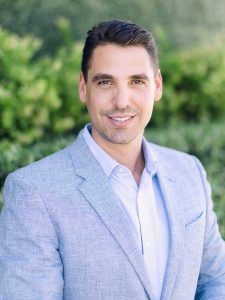 David Fernandez
Market Director
Coral Gables, FL
David is the Director of the Diamond Banc Miami with over 15 years of experience in the Fine Jewelry and Luxury Watches industry. His past work experience includes brands such as Cartier, A. Lange & Sohne, and Patek Philippe. David applies all his knowledge and expertise in securing the best values and lowest rates for his customers, and most importantly, to provide excellent customer service. David is also bilingual and can assist customers in both English and Spanish. Visit David in our Coral Gables Office!
Xammany Vongratsamy
Market Director
Aventura, FL
With a career spanning more than 30 years, Xammany Vongratsamy is one of the most experienced luxury jewelry experts in the Florida area. She has worked for many of the world's most prestigious brands, including Tiffany & Co., Patek Philippe, Cartier, Chopard, Chanel, Breguet, Harry Winston, Jaeger LeCoultre, and Girard Perregaux.
Xammany is known for her no-nonsense approach to evaluating your jewelry items—she knows exactly what she's looking for and how to get you the highest possible offer. If you're looking to sell your jewelry or secure an asset-based loan, Xammany has the expertise and experience to help you make the right decision.
Get a Quote
In Person or Online
Schedule a private evaluation at your local Diamond Banc or use our online submission form.
Start a Quote
In-Person Evaluation
Complete In Person
Meet privately with a Diamond Banc director who'll evaluate your items right in front of you & make you an offer.
Get Funded
Fast & Secure
If you accept our offer, we will issue payment immediately via check or wire transfer.