Missouri's Premier
Jewelry Buyer & Lender
Start online or find an office near you.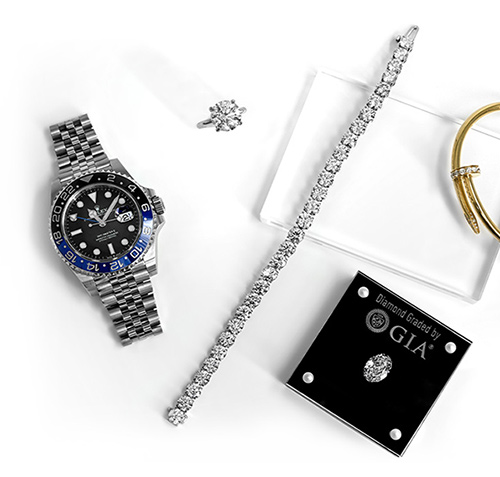 Diamond Banc of Columbia, Missouri at
1021 East Broadway Suite A
Columbia, Missouri 65201
(Inside Buchroeders)
Diamond Banc of Columbia, Missouri
Diamond Banc Headquarters
Address:
1021 East Broadway Suite A
Columbia, Missouri 65201
(Inside Buchroeders)
Phone:
Hours:
Mon – Fri 9:00AM – 5:00PM CT
Email: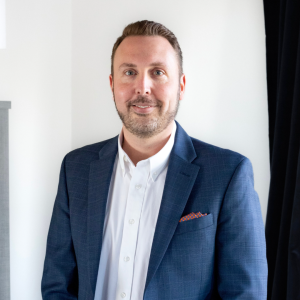 Kyle Z. Cook
Vice President
National Headquarters | Columbia, MO
Since the inception of Diamond Banc, Kyle Z. Cook has been an integral team member. Recognized for his diligent management of crucial transactions and daily operations, Kyle demonstrates an exceptional commitment to the organization. However, his role goes beyond merely operational; he places enormous importance on fostering personal relationships with clients. With Kyle, every client can expect to receive not only a high standard of service but also the personal attention and care that sets Diamond Banc apart. His meticulous attention to detail, deep understanding of the jewelry market, and relentless commitment to professionalism guarantee that you receive the highest value for your fine jewelry and timepieces.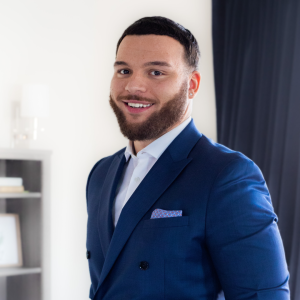 Jordan Isaacs
National Director of Funding
National Headquarters | Sarasota, FL
As the National Director of Funding at Diamond Banc's corporate office, Jordan Isaacs prioritizes providing top-notch client experiences during the assessment of their items for immediate sale or loan services. With excellent communication skills and a talent for prompt and informative follow-up, Jordan's expertise enables him to offer the highest values, the most competitive rates in the industry, personalized financing options, & exceptional service to each and every client. To start working with Jordan, give us a call or fill out our online submission form.
Two Ways to Work With Us
Visit one of our offices nationwide or begin the process entirely online.
Schedule A Visit
Meet one-on-one with a Diamond Banc director & have your items evaluated right in front of you.
Receive An Offer
We will evaluate the pieces you're interested in selling or securing a loan against right in front of you & present an offer.
Get Funded
Upon accepting the offer, payment will be issued to you on the spot via check or wire transfer.
Find A Location
Ship Your Item
We provide you with a fully insured shipping label to send your items to our headquarters for final evaluation.
Get Funded
If you accept our offer, we will issue payment immediately via check or wire transfer. Don't like our offer? No worries! Your item will be quickly returned to you. No risk. No obligation.
Get Started
I was a little hesitant sending in a valuable watch for appraisal and sale but Jordan made the whole process fast, easy, and seamless. We had an initial call and he walked me through the process, answered all my questions, and was very respectful, not pushy or cutthroat at all, and happy to help me, unlike other businesses I talked to. He knew I was uninformed and could have used this as leverage but the offer I accepted was more than fair. He was very communicative and trustworthy. I shipped in my watch and had constant updates about receiving and processing which was comforting. I was paid the same day they received it. Very professional and a great experience.
Jordan was amazing from the moment I contacted them and they got back to me fast. Jordan explained the process easily and precisely and made me feel confident that this was the way to go. I thank Jordan for his professionalism and concern through the whole process from the shipping of my watch to the wiring of the funds. Class A job and highly recommend
Not located in the Columbia area?
Founded in 2008, Diamond Banc's National Headquarters is conveniently located on East Broadway in downtown Columbia, Missouri. This location pioneered the option for clients all across the United States to sell or get a loan secured by their jewelry via our safe and simple process of insured overnight shipping.
We offer free, no-pressure jewelry and watch assessments to help you understand the true liquid value of your items so you can make an informed decision. Our experts are transparent and will show you the amount comparable items are currently selling for. We provide the highest purchase and loan amounts, the lowest cost of funds, and unmatched repayment options. Our goal is to provide exemplary customer service so you feel confident about the decision you make.
Missouri's Top-Rated Jewelry Buyer & Lender
Diamond Banc is a nationwide jewelry buyer and equity lender headquartered in Columbia, Missouri. Our national reach allows us to pay premium prices to those seeking to sell their diamonds, Rolex, gold, or fine jewelry items in Missouri. We provide loans secured by one item, or entire collections of fine jewelry, diamonds, & watches. Our funding process is straightforward, secure, fast, and completely confidential. We offer the highest jewelry loan values and lowest borrowing costs in the midwest.
Avoid Traditional Pawn Shops in Columbia, MO
For a loan experience that goes beyond the ordinary, visit the Diamond Banc headquarters in Columbia, MO. We offer an unmatched menu of options for consumers to access the liquidity their valuables have, including immediate sale, Jewelry Equity Loan, or consignment sale services. Our firm operates in a branded, pro-consumer manner.
Diamond Banc in Columbia, MO offers the fastest, simplest, and most confidential way to get a jewelry-secured loan in Missouri. Avoid the low loan values and high cost of borrowing at traditional jewelry pawn shops in the Midwest. Diamond Banc offers jewelry-secured loans with pro-consumer flexible terms, providing immediate funding on loans ranging from $500 to $250,000 daily. Diamond Banc offers automated repayment options, the highest loan values in all of Missouri, and on-the-spot funding. Our loans are structured with our customer's preferences and needs in mind.
Jewelry, Diamond, & Rolex Watch Buyers in Columbia, MO
Our team is the only one of its kind in this area, and we offer our clients unparalleled knowledge and years of experience when it comes time to sell their jewelry. Diamond Banc is your luxury vehicle for selling diamonds, Rolex watches, and other fine jewelry. Our buying team comprises executives with a true depth of jewelry industry knowledge. When you visit Diamond Banc in Columbia, MO, you will have the opportunity to work one-on-one with our executive-level buying team who are involved in every single Diamond Banc transaction that takes place at our offices across the U.S. This means they have a deep understanding of market conditions across the nation and thus, have the expertise to give you top-dollar when selling your fine jewelry, diamonds, and Rolex watches in Columbia, MO.
Whether you're looking to sell your jewelry outright or simply want to explore your liquidity options, Diamond Banc in Columbia offers no-obligation, zero-cost item evaluations to develop the most ideal liquidity solution to suit your needs. Start the process by filling out a simple submission form or contacting us directly.
Diamond Banc in Columbia, MO frequently services clients in the following nearby areas: Boone, Cooper, Cole, Saline, Callaway, Jackson, Lafayette, Cass, Howard, Johnson, Morgan, Pettis, Moniteau, Miller, Randolph, Camden, Chariton, Osage, Macon, Gasconade, Lincoln, Montgomery, St. Louis, Jefferson, St. Charles, and Warren County.