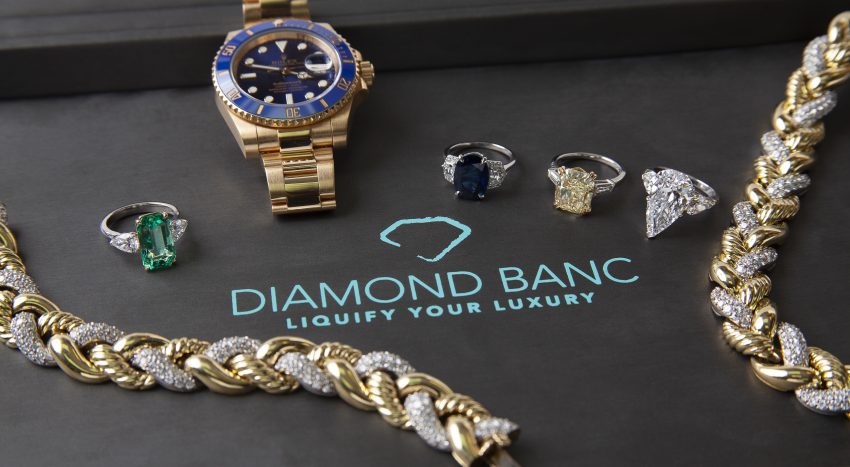 Boca Raton's Premier
Jewelry Buyer & Lender
Boca Raton's Premier
Jewelry Buyer & Lender
Visit our Boca Raton Location at
100 S Federal Hwy
Boca Raton, FL 33432
Client Testimonials
When you're looking for a service like this, trust and professionalism matter. Diamond Banc has both in troves. The process was very simple and incredibly efficient. It took all of 20 minutes to get the process started and the funds arrived the next morning as promised. Getting the collateral back was equally as simple. If you ever find yourself in a position where you need a loan on your high-end watch or other jewelry I suggest you go with Diamond Banc. I'd give it six stars if I could.
Visit our Boca Raton Location
Address:
100 S Federal Hwy
Boca Raton, FL 33432
Phone:
Hours:
Mon – Fri 9:30AM – 5:30PM EST
Saturday and After 5:30PM EST By Appointment Only
Email:
Appointment:
Our Diamond Banc Boca Raton office is conveniently located on the corner of Federal Highway and South East 1st Street. This location specializes in evaluating entire estates worth of jewelry, as well as rare diamonds and vintage designer pieces. We also purchase and loan against all diamond jewelry and luxury swiss watches.
We offer free, no-pressure jewelry and watch assessments to help you understand the true liquid value of your items so you can make an informed decision. Our experts are transparent and will show you the amount comparable comps to your item are currently selling for. Our goal is to provide exemplary customer service so you feel confident about the decision you made.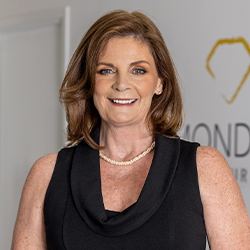 Meet our Boca Raton, Florida Director:
Kathleen Trocine
Kathleen Trocine is the Market Director of the Diamond Banc, Boca Raton office. Kathleen is a GIA Graduate Gemologist & has more than 20 years of experience in the jewelry industry. Her experience includes holding a quality control position at Tiffany & Co., working as a liaison for a U.S. manufacturer and was the jewelry production manager for Lazare Kaplan Inc. Her vast knowledge of the fine jewelry business, GIA certification, and loan expertise combined ensure the highest values paid and lowest interest rates in the industry.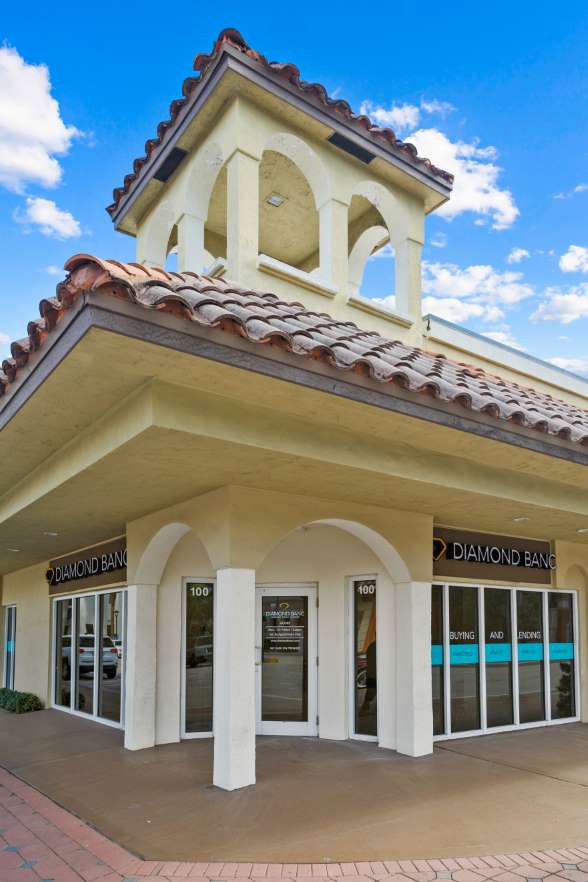 HOW IT WORKS
Get a Quote
No Risk & No Obligation
Complete our free and simple submission form describing your item. After reviewing your submission, our team of experts will contact you with an initial quote, usually within one business day.
Start a Quote
Expert Evaluation
Mail-In or In Person
After reviewing our initial offer, we will provide you with a fully insured, prepaid shipping label to safely send your items to our national headquarters for official evaluation. You are also welcome to visit one of our numerous locations nationwide to immediately complete your transaction in person.
Receive Cash
Fast & Secure
Once your item has been evaluated, we will contact you with our official offer and arrange for an immediate payment via check or wire transfer. Don't like our offer? No worries! Your item will be quickly returned to you. No risk. No obligation.