For nearly two centuries, Tiffany & Co has been cemented into the public consciousness as an indicator of class and prestige.  A 2018 study, named Tiffany among the most luxurious brands in the world, based on their product quality, brand heritage, status and exclusivity. After all, there was a reason why Holly Golightly was so obsessed with Tiffanys!
The house's legacy of prestige also benefits people looking to sell their Tiffany items. The value and demand for Tiffany jewelry are typically higher than the value for off-brand or unsigned pieces. If it's a piece of jewelry that you'll never wear, you may consider cashing in on that value and tradition, declutter and liquidate.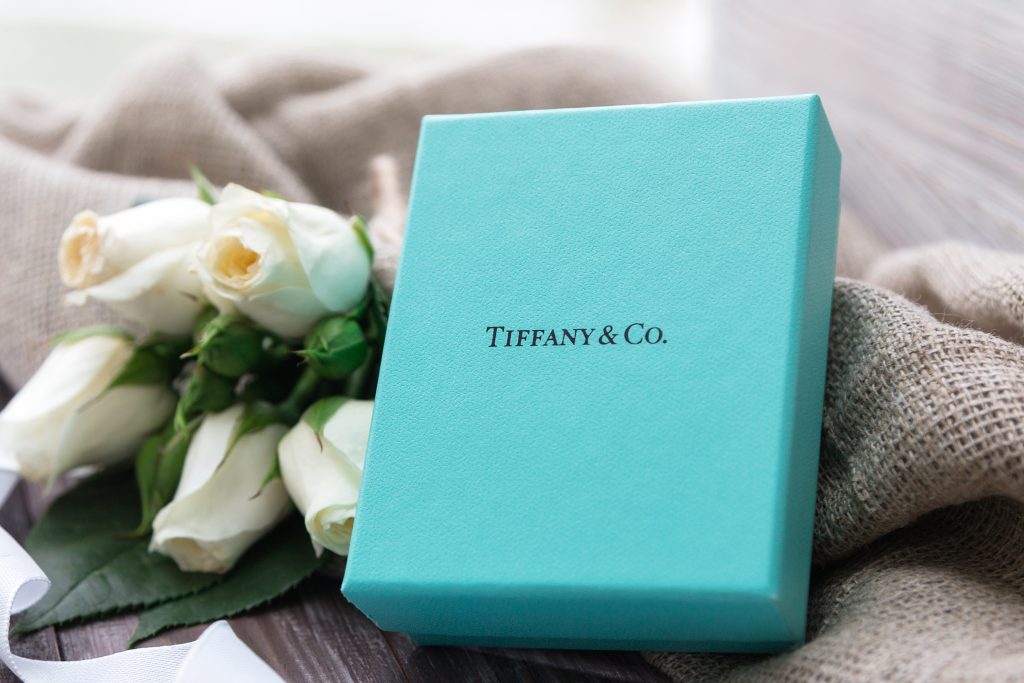 What Makes Tiffany & Co. So Special?
Tiffany's multi-century legacy began in 1837, when young New Yorker, Charles Tiffany, opened a "stationery and fancy good emporium" in Brooklyn, Connecticut called "Tiffany, Young and Ellis". In 1838, the establishment relocated to New York.  In 1853, the name was shorted to Tiffany & Co. During the Civil War, Tiffany provided swords, flags and surgical implements to the union army. By 1870, Tiffany's fame increased in subsequent years. In 1886, Tiffany introduced the modern engagement ring.  In 1877, the company famously developed the logo for the New York Yankees.  Tiffany's celebrity continued to grow in 1878 when the retailer won both the gold medal for jewelry and the grand prize for silverware at the Paris Exposition. In 1887, Tiffany acquired the French Crown Jewels which further elevated their brand. Through the centuries, Tiffany & Co. jewelry has reflected a clean, modern American style.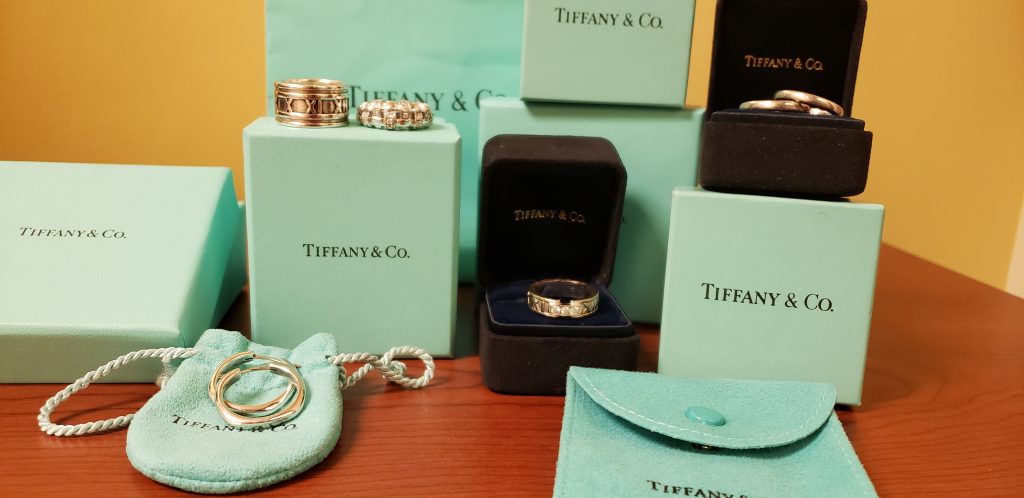 How Important Is the Little Blue Box that Accompanied Your Tiffany Jewelry?
Simply put- the little blue box is VERY important to the overall value of your Tiffany jewelry. There are three main reasons you should keep that box and pouch:
If you ever want to sell your Tiffany jewelry, the box and pouch will add value to your item. Buyers will pay more for the full package with both the jewelry and the pouch included.
The original box and pouch help to establish your Tiffany jewelry's authenticity. This is important to buyers like Diamond Banc. We will pay even more for your designer jewelry if you have the original packaging.
Jewelry from Tiffany & Co. will forever embody iconic American luxury. Two centuries after the brand's launch, the simple luxury that has become synonymous with the brand persists. This legacy has provided Tiffany jewelry with some of the highest resale values of any branded jewelry.
Diamond Banc is the best place in Florida to sell your Tiffany jewelry. Not ready to part with your beloved Tiffany, but still need money quickly? No problem. We Tiffany jewelry makes ideal loan collateral for our Jewelry Equity Loans.
Start with our simple online form along with photos of your jewelry to discover what you could get paid for your designer jewelry today.
Related Posts