Kansas City's Premier
Jewelry Buyer & Lender
Start online or find an office near you.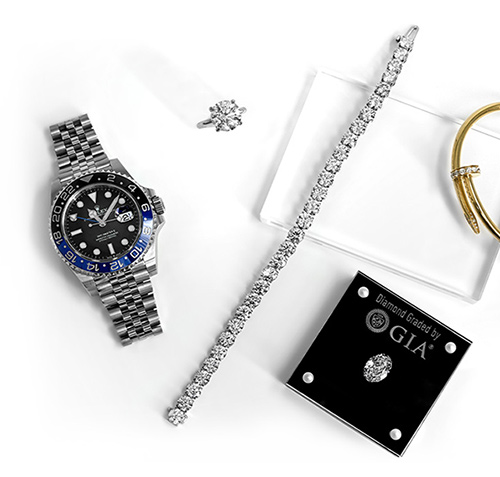 Diamond Banc of Kansas City, Missouri at
435 Nichols Road, Suite 200
Kansas City, Missouri 64112
Diamond Banc of Kansas City, Missouri
Diamond Banc of Kansas City, LLC
Address:
435 Nichols Road, Suite 200
Kansas City, Missouri 64112
Phone:
Hours:
Mon, Tues, & Thurs 9:00AM – 5:00PM CST
Wed 1:00PM – 5:00PM CST
Fri 9:00AM – 2:00PM CST
Saturday and After 5PM CST By Appointment Only
Email:
Appointment:
Our Diamond Banc office is conveniently located in the heart of Kansas City at a premier shopping and dining destination known as the Country Club Plaza. You may schedule an appointment with us at our office or at Tivol, a luxury jeweler, on Nichols Road. We are Tivol's exclusive fine jewelry buyer. We provide a secure, private, and comfortable space for you to sell your jewelry or obtain an asset-based loan. Our Director Sicily is also available to meet you at Tivol in Leawood/Overland Park, off 119th & Roe, two days a week for your convenience.
Our experts take every value-adding factor into consideration when making our offers and will explain with complete transparency the second-hand market and how we determine what we're able to pay. We not only purchase and loan against diamonds, diamond jewelry, and luxury watches but also designer jewelry such as David Yurman, Tiffany & Co., Cartier, and more. When you bring your items to Diamond Banc you can expect to receive a complimentary, no-pressure liquid value assessment of your items and exemplary customer-centric service.
I worked with Sicily to sell some estate jewelry. She was great to work with. She was knowledgeable, kind, efficient, and very sensitive to the situation. I was very pleased with the experience and would definitely recommend to others. Thank you.
Sicily was amazing to work with, she met me at Tivol's and gave me a very fair price for my jewelry. She was extremely professional and made the whole process effortless. Highly recommend her to any interested in selling their jewelry they no longer wear.
I became a Widow recently. That in itself is daunting and overwhelming. As I needed to liquidate tangible assets in order to raise money for my Husband's Probate, Sicily worked not only for me, but with me. Sicily was Professional, Communicable, Supporting, and Personal. When there was something Sicily wanted clarification about, she admitted to researching additional information in order to help me better. I definitely felt confident and comfortable while working through this transaction. I appreciated being on the same Team with Sicily., as will you! Thank You, Sicily, for having my best interest in yours.
Why Choose Diamond Banc in Kansas City?
Diamond Banc of Kansas City is the best option for selling your jewelry. Our deep understanding of the jewelry industry, along with our in-depth knowledge of the current market value for diamond jewelry of all types, has made us one of the leading buyers in the industry. We are eager to share that information with you and provide a variety of jewelry liquidity options. Diamond Banc of Kansas City buys diamonds, watches, jewelry, and gold. We offer an unmatched menu of options for consumers to access the liquidity their valuables have, including immediate sale, Jewelry Equity Loans, or consignment sale services. Our firm operates in a branded, pro-consumer manner. These include immediate purchase, consignment, and loan services. As an exclusive retail buying partner of TIVOL, Kansas City's most notable retail jeweler, we offer you a variety of jewelry-selling options.
Expert Jewelry Buyer in Kansas City
Our Kansas City Director, Sicily, has over a decade's worth of experience in jewelry evaluation. She is a GIA Diamond Graduate and a true expert in her field. Rest assured, we will make you the most competitive offer possible while providing all the information about your items. Diamond Banc is a premier jewelry buyer of diamond engagement rings, fine designer rings, wedding bands, and designer jewelry of all types. We are actively seeking diamond tennis bracelets, loose diamonds both certified and uncertified 0.50ct and larger, as well as diamond necklaces, pendants, and any other types of diamond jewelry. We make selling your jewelry easier than anyone else and take the headache out of selling jewelry in Kansas City. You're never under any pressure or obligation to sell. We're here to assist you in making educated decisions about your one-of-a-kind, sentimental jewelry pieces. Our primary focus is on you, our clients, and we'll do everything we can to ensure you get the best value for your jewelry.
Borrow Against The Value of Your Jewelry
Our firm is a leading diamond buyer, Rolex buyer and gold buyer in the country. We offer easy and confidential loans secured by your valuables. Instead of waiting for your loan to be processed at a traditional bank, you can use your jewelry, diamonds, and Rolex watches as collateral to get fast funding without affecting your credit score. You don't have to give up ownership of your jewelry and you can get funded on the spot when you visit our Diamond Banc branch in Kansas City, MO. Diamond Banc is a loan provider in the modern age. We believe in honest, efficient business practices that leave our customers happy and confident in their decisions. Our low rates and high loan values reflect this business model and we work hard to ensure that you get the highest return on your fine jewelry, diamonds, and Rolex watches in Kansas City.
Diamond Banc in Kansas City proudly services clients in Kansas City, MO, Kansas City, KS, Overland Park, Independence, Olathe, Lee's Summit, Shawnee, Blue Springs, Kearney, Liberty, Parkville, Gladstone, Platte City, Lenexa, Leavenworth, Leawood, Wyandotte County, Platte County, Johnson County, Jackson County, Clay County, Leavenworth County, Ray County, Miami County, Clinton County, Caldwell County, Linn County, Bates County
Not located in the Kansas City area?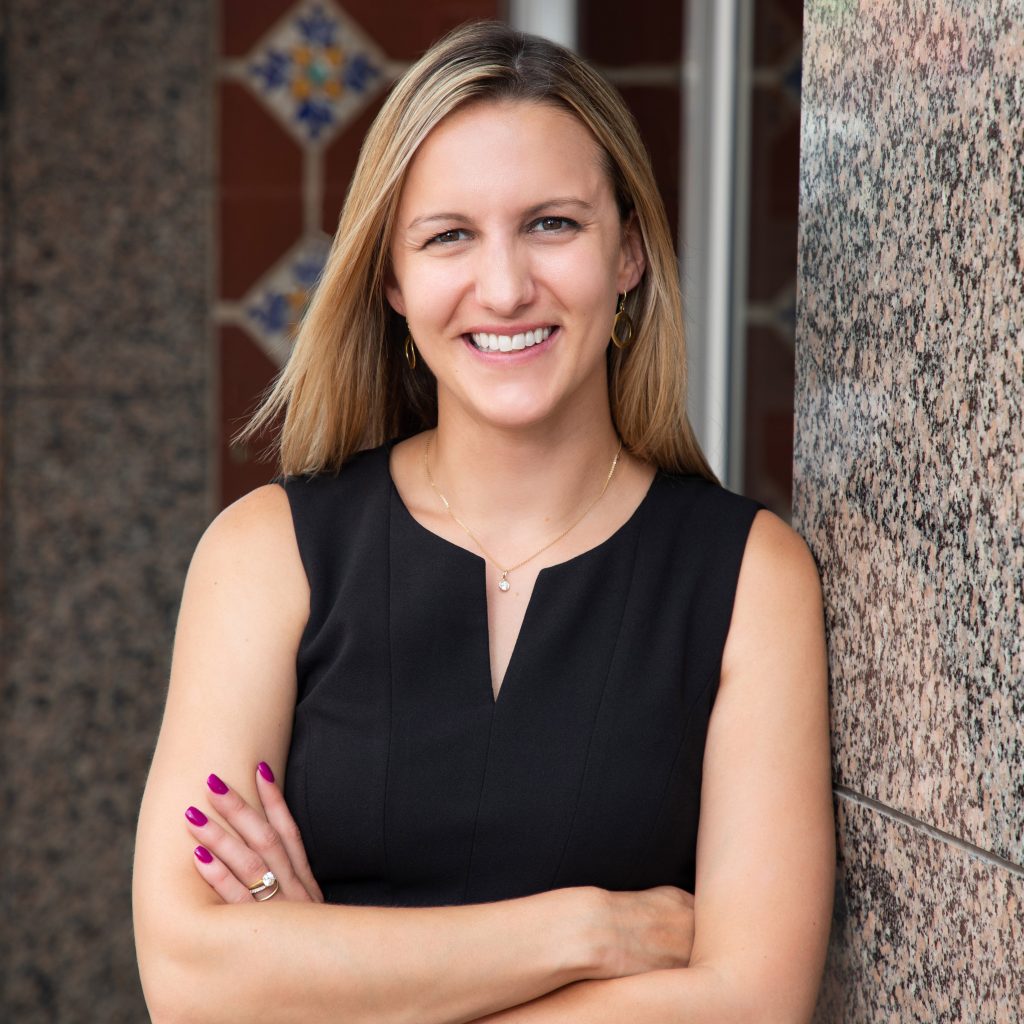 Sicily Von Overfelt
Kansas City, MO
Sicily has over 14 years of experience in the jewelry industry and 10+ years with Diamond Banc. She began her jewelry career in retail sales, where she gained a vast knowledge of many designer brands. She has managed online sales for a multi-million dollar retail store through eBay, 1st Dibs, and other pre-owned luxury jewelry-selling websites. She is a GIA Diamonds Graduate and is working towards completing her Graduate Gemologist degree on scholarship.
Sicily is the Director of Diamond Banc in Kansas City, authenticating and purchasing pre-owned luxury designer jewelry, diamonds, and watches from the public. Along with buying, Sicily specializes in Jewelry Equity Loans, which allows her clients to retain ownership and secure funds using their luxury items.
Sicily has extensive training in designer jewelry, diamonds, and fine Swiss watches. Due to this dedicated continued pursuit of education, Sicily heads the training of new directors/buyers for Diamond Banc. She prides herself in offering clients the experience and expertise they deserve. Sicily enjoys volunteering/fostering for KC Pet Project, playing with plants, and painting.
Get a Quote
In Person or Online
Schedule a private evaluation at your local Diamond Banc or use our online submission form.
Start a Quote
In-Person Evaluation
Complete In Person
Meet privately with a Diamond Banc director who'll evaluate your items right in front of you & make you an offer.
Get Funded
Fast & Secure
If you accept our offer, we will issue payment immediately via check or wire transfer.