Few brands ever reach the elegance and prestige associated with Van Cleef and Arpels.
Style icons including the Duchess of Windsor, Eva Peron, Elizabeth Taylor and Grace Kelly have all
famously
favored the jeweler.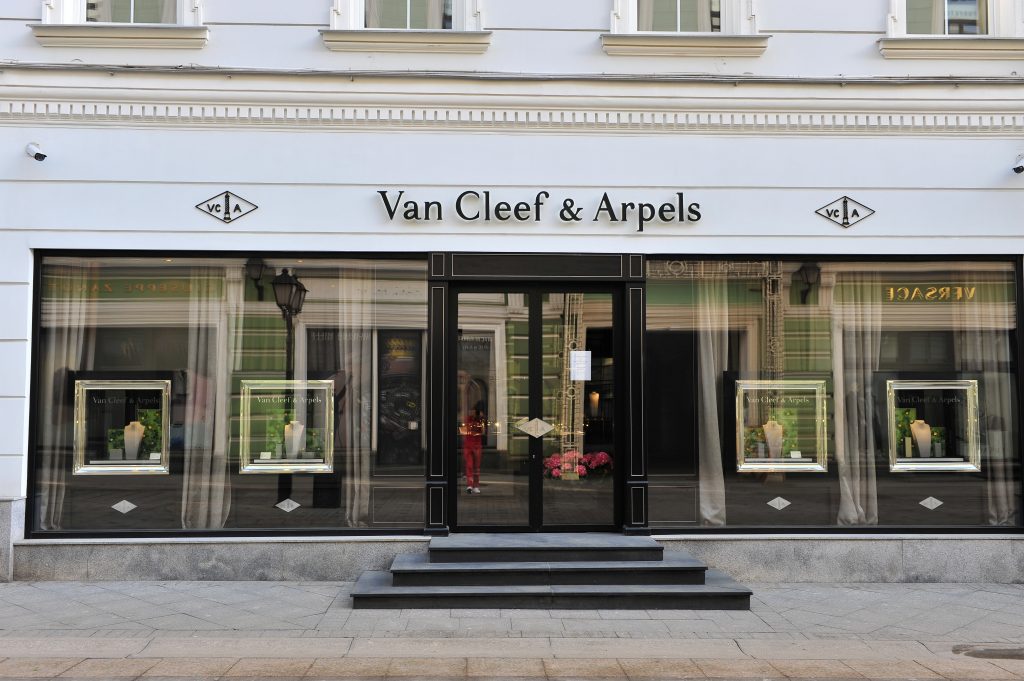 A Celebrated History
Van Cleef & Arpels originated in
 1896 in Paris, France.
The house was first founded by Salomon Arpels and his son-in-law, Alfred Van Cleef. Soon after their founding, Van Cleef & Arpels rapidly gained popularity in vacation communities around the world
. From the beginning, the house has led countless innovations in fine jewelry
. Their designs
frequently
appear at auction houses such as Sotheby's and Christie's.
 Additionally, museums often showcase jewelry from the brand.
Van Cleef & Arpels has become
 revered for their exceptional use of the most exquisite diamonds, best quality gemstones, precious metals and world-renowned setting techniques
.
The house's patented "Mystery Setting" stands out among the most famous innovations in jewelry
.
This proprietary invisible set technique allows the prongs of a jewelry piece to be
entirely
invisible
.
With their unique innovations, meticulous quality, convertible designs and reputation VCA is truly distinguished among even the finest jewelry houses
.
Looking to Sell Your Van Cleef & Arpels Jewelry?
When selling your Van Cleef & Arpels jewelry. Diamond Banc is your best option to sell your vintage fine jewelry. Do you have items from the Alhambra or the Flora collection that you no longer wear? At Diamond Banc, we deliver first-class service when you're looking to sell designer jewelry like Van Cleef & Arpels.
Visit our Boca Raton office. We are also happy to evaluate your Van Cleef & Arpels and fine jewelry estate items in the privacy of your home. Let us work for you to get the most value out of your treasured estate items. If you do not want to sell you heirloom items, Diamond Banc also offers low-interest loans for estate and high-end designer jewelry with the lowest interest rates in the area. Start the online submission now. Or call our Boca Raton location to find more out about Diamond Banc.  Want to make an appointment please call 561-988-8464.
Related Posts