You might recognize the name Van Cleef & Arpels from the red carpet, where the brand's nature-inspired designs steal the spotlight from celebrities. The French design icon often features flowers, animals and fairies in its delicate timeless designs. For everything from a diamond encrusted necklace from their Les Jardins collection to their classic Alhambra earrings, Diamond Banc offers the best price in the industry.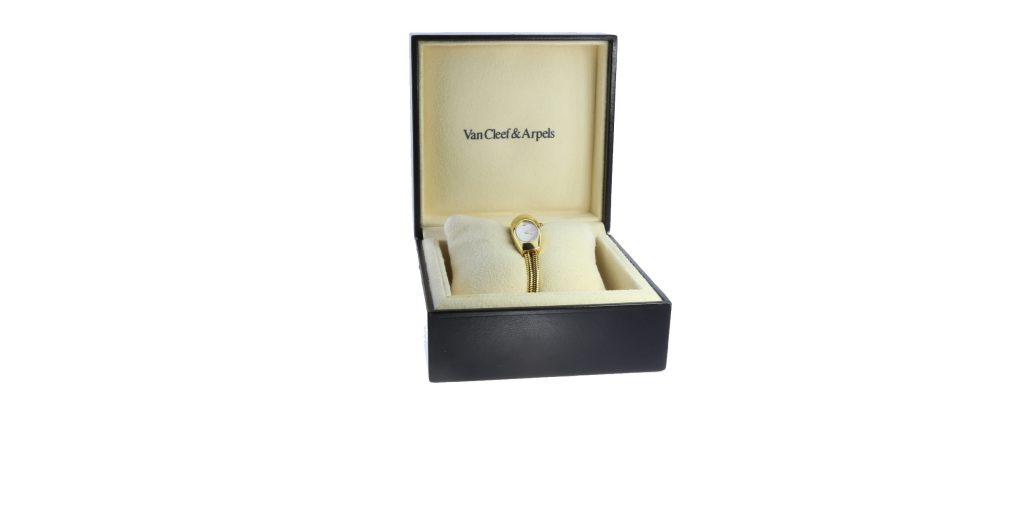 Traditional craftsmanship meets updated styles at Van Cleef & Arpels
Van Cleef & Arpels says the brand is inspired by love because its beginning started as a love story. Estelle Arpels and Alfred Van Cleef fell in love in Paris and married in 1895. She was the daughter of a precious gem vender, and he the son of a stone-cutter. Their family's history in jewelry and their desire to create something together led them to establish Van Cleef & Arpels jewelry. The first store opened in Paris in 1906.
Thirty years later, after building a sterling reputation in the French jewelry industry, the Arpels family moved to New York City to flee World War II. They immediately set up a shop on Fifth Avenue. Working with American craftsmen, the Arpels family merged traditional skills with modern American flair.
The Mystery Setting
One of those traditional skills Van Cleef & Arpels contributed to the American jewelry industry is the Mystery Setting. In 1933, the company recieved the French patent on a gem setting in which the prongs could not be seen. The stones still have prongs. But they are so small that the eye cannot see them.
Each piece produced using the Mystery Setting can take up to 300 hours of work. Therefore, only few pieces using the technique are produced each year. Van Cleef & Arpels remains the innovator of the setting, which causes gems to capture more light and shine more brilliantly.
Sell your Van Cleef & Arpels to Diamond Banc
National jewelry buyer Diamond Banc would like to purchase your Van Cleef & Arpels pieces from any collection or time period. Our experts can properly evaluate and appraise a piece from any period in the brand's long history.
Some collections that Diamond Banc is most interested in include:
• Alhambra
• Deux Papillons
• Perlée
• Cosmos
• Rose de Noël
For such a high-quality brand, an experienced appraiser you can trust is essential. Diamond Banc has years of experience buying back Van Cleef & Arpels from the consumer. For example, we purchased this 18K Yellow Gold Cadenas Serti Watch. It retails for about $25,000. We purchased this watch, which was in good condition, for $5,000.
Diamond Banc also provides asset-based loans on fine jewelry if you need cash now but want to keep your heirloom pieces. Start the process online by getting a free, no-obligation quote on your jewelry, simply fill out one of our SELL or LOAN forms today and receive a quote in 24 hours or less. Or visit one of our Diamond Banc locations today:
Related Posts