Many people see their luxury watches as investments for the future. However, in order for a watch to truly be an investment, the piece must appreciate in value over time. But buying low and selling high is more easily said than done in the watch market. Although some watch brands make reliable assets; it's a good idea to use caution viewing your watch as an investment. Brands such as Audemars Piguet or Breguet lack the market fluidity to appreciate, according to The New York Times.  Moreover, watches that rely on innovative new technologies will someday be rendered obsolete. The mercurial watch market can also be prone to change rapidly, as demands shift seemingly overnight.
However, two watch brands continuously boast the highest levels of security as investments: Rolex and Patek Philippe.
Still, not all Patek and Rolex models serve as reliable investments. Here are the top watch models from each brand most likely to increase in value over time.
Rolex
According to Money, Rolex watches hold their value better than any other watch brand. With prices ranging from $4,000-$9,000, many Rolex models are relatively attainable. These watches are able to maintain a high resale value. However, not all Rolex models mature equally. For the most part, Rolex models that have done the best over time include the sports models: GMT, Submariner and Daytona all bring higher resale values in the secondary market. Ladies 26mm DateJust models, conversely, are trading very low. As a result, these models will resell for lower values as compared to the sports models.
Patek Philippe
Patek Philippe is known and celebrated for its scarcity. According to a poll from Christies Auction House collectors report that the scarcity is their favorite feature of the brand. Since 1839, Patek Philippe has produced less than 1 million watches. High-end Swiss producers make over a million models in a single year alone. The production of a Patek Philippe is so detailed that it can take up to nine months to make a basic model. Their more complicated watches can take as long as two years to produce. This intense scarcity has led to an increase in demand for the watches, meaning that Patek Philippes will only increase in value over time. As a result, Patek Philippe timepieces make excellent investments. The most expensive Patek Philippe ever, sold for $31.3 million dollars at auction. This incredible Grandmaster Chime in stainless steel sold in 2019 for a staggering $31.3 million dollars.
Whether you have a Rolex you want to sell to make room for a newer model or a Patek Philippe you no longer wear, Diamond Banc pays the most for your luxury watch.
Sell Your Luxury Watch in Tampa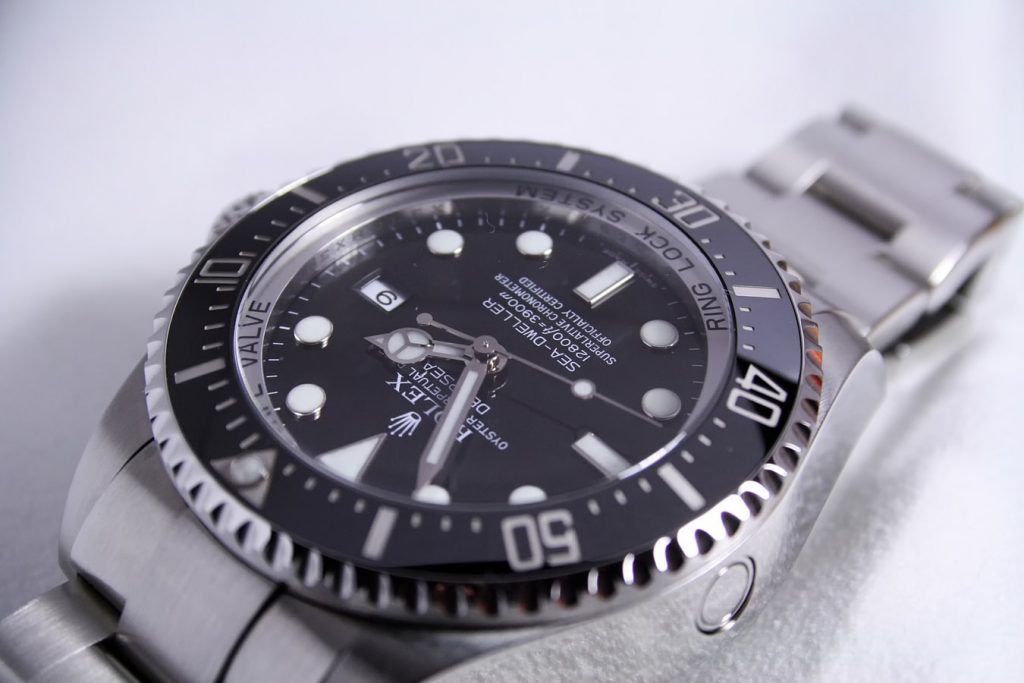 Diamond Banc Tampa pays the highest values for your Rolex and other luxury watches. Not ready to part with your watch but need fast funds? Use your watch as collateral for a discreet Jewelry Equity Loan. Diamond Banc makes the entire process quick, convenient and discreet.  Just fill out our simple online form with as much detail as possible, along with photos and the amount you wish to borrow to get started. After that, Diamond Banc will reach out with an initial offer. If this offer is satisfactory, the next step is to arrange an appointment in our private Tampa office. From there, one of our jewelry experts will evaluate your item to make you a final offer. Once you accept an offer, Diamond Banc will fund you immediately. You can also stop by our location or call us at 813-609-4331 to set up an appointment today!
Not located in the Tampa area? Not a problem! You can visit any of our nationwide locations.
Related Posts