Loans Secured By Your
Gold & Silver
WHY DIAMOND BANC?
Highest Loan Values & Lowest Borrowing Costs In The Nation.
Borrow Funds As You Need. Credit Line Flexibility.
Payments Above Minimum Interest Are Applied To Loan Balance.
Automatic Payment & Digital Reminders.
Items Are Insured While In Transit & In Our Possession.
Gold & Precious Metals Secured Loans
Are you an investor posing gold, silver, or platinum bullion in your portfolio? Unlock the liquidity in your long-term investment through a short-term asset-based loan and maintain ownership of your precious metals. Since their current value is easily determined on the market, precious metals are an excellent candidate for use as collateral on an asset-based loan. Call our experts today at 1-573-875-2265, or fill out the form on this page to learn more.
Pro-Consumer Precious Metal Borrowing Terms
70%-80% loan amount of the current market value.
Gold is insured during the loan duration.
Loans values from 1500-$250k+
Hassle-free and digital repayment options.
No margin calls.
Competitive rates are based on LTV, loan amount & market conditions.
Our loans are non-recourse.
100% private your information or your transaction is shared with no one.
Loans are funded in a quick, streamlined fashion.
Borrow Against Your Precious Metal Bullion
Diamond Banc brings you the simplest form of a loan against gold, silver, and platinum to use these valuable items as collateral. With over 125 years of experience and a team of skilled and professional staff, we are able to keep the loan for gold, silver, and platinum simple while still offering more money than others around.
At Diamond Banc, we ensure that you receive a loan in the easiest way possible on your essential jewelry, gold, and every other piece you bring in for our consideration. Diamond Banc is the nation's premier solution for those wishing to borrow money against gold jewelry, or gold and precious metal bullion.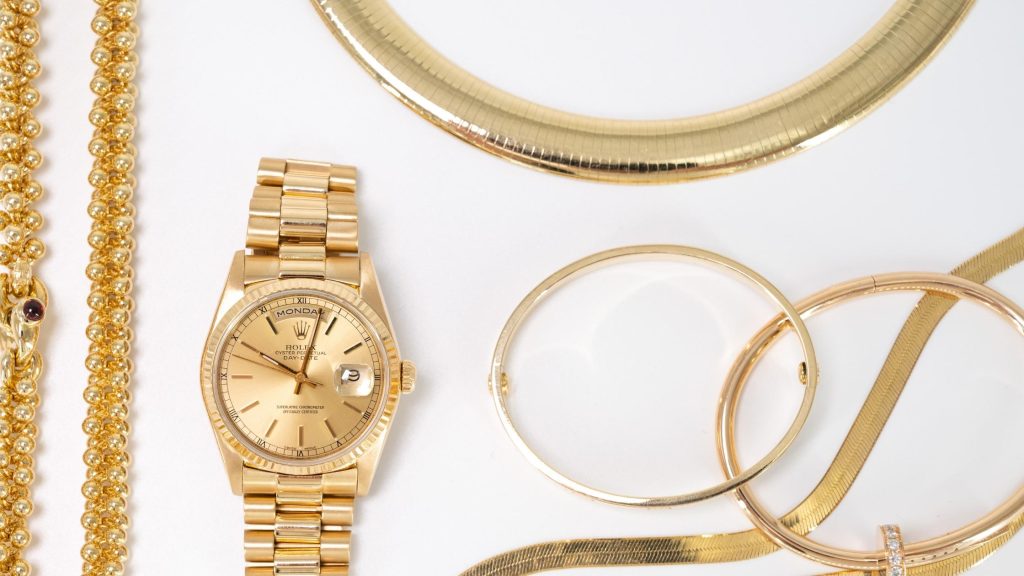 Precious Metal Loan Collateral Accepted
Gold & Silver Bullion
Gold & Silver Coins
Gold Krugerrands
American Gold Eagles
Canadian Gold Maple Leaf
Mexican Gold Libertads
Australian Gold Kangaroo
Chinese Panda Gold Coins
Gold Philharmonic Coins
Credit Suisse Gold Bars
Johnson Matthey Gold Bars
Perth Mint "Gold Minted Bars"
Platinum Gold Bullion And Coins.
Silver Bullion Bars & Coins.
Gold Jewelry Of All Types.
The Benefits Of A Loan Secured By Your Gold
Retain Ownership & Access The Liquidity Created By Selling
Once you sell your gold jewelry, coins, or gold bullion they are gone forever.  Humans have repeatedly proven we can not accurately predict the short, or long-term price trends of assets.  Borrowing against your current gold assets is a more certain and generally more cost-effective option than selling them now and hoping to replace them later.
Prompt, Simple, & Confidential Funding
If you choose a loan secured by your gold, you find our funding process simple and effective.  Overnight your collateral is fully insured to our headquarters, or visit one of our numerous nationwide private offices for immediate same-day funding.
If you are curious to know what your gold or silver is worth or if you are interested in getting a loan secured by your gold, call Diamond Banc at 1-573-875-2265, visit our website, or visit one of our private luxury offices in the following markets.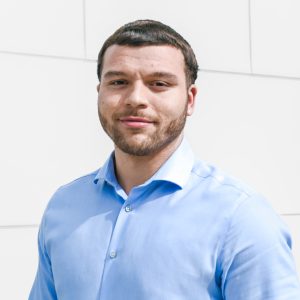 Meet Our National Director of Funding
Jordan Isaacs
Jordan Isaacs is the National Director of Funding for Diamond Banc's corporate office. His primary focus is to ensure that our clients receive the best experience possible while evaluating their items for immediate sale or loan services. Jordan is an expert communicator with prompt and informative follow-up. His unique skill set and expertise allow him to provide the highest offers in the industry, financing options catered specifically to our clients, and exceptional service. Please call us or make an online submission to begin working with Jordan.
HOW IT WORKS
Get a Quote
No Risk & No Obligation
Complete our free and simple submission form describing your item. After reviewing your submission, our team of experts will contact you with an initial quote, usually within one business day.
Start a Quote
Expert Evaluation
Mail-In or In Person
After reviewing our initial offer, we will provide you with a fully insured, prepaid shipping label to safely send your items to our national headquarters for official evaluation. You are also welcome to visit one of our numerous locations nationwide to immediately complete your transaction in person.
Receive Cash
Fast & Secure
Once your item has been evaluated, we will contact you with our official offer and arrange for an immediate payment via check or wire transfer. Don't like our offer? No worries! Your item will be quickly returned to you. No risk. No obligation.