Your credit score can play a drastic role in determining whether you are able to get a traditional loan. It may seem impossible to get a loan with a low credit score or with no credit whatsoever.  Fortunately, Diamond Banc has made it easy to get a loan regardless of your credit history. Most everyone qualifies for a jewelry equity loan with Diamond Banc.
What is a Jewelry Equity Loan?
Unlike a traditional bank loan, a loan from Diamond Banc has zero impact on your credit score. With a jewelry equity loan, you can make the most out of your jewelry and luxury watches. Rather than using traditional assets like houses, land, and vehicles, at Diamond Banc, you can utilize your fine jewelry and luxury watches for collateral.
We will never verify your employment and provide absolute discreetness. Even if your default on your loan, there is absolutely no impact to your credit score.
Jewelry Equity Loan in Tampa
In order to receive the highest possible loan for your jewelry, it is vital to use an established expert. Walking into your local pawnshop can be intimidating and risky. Most pawnshop employees do not have the years of experience and training in fine jewelry necessary for evaluating every value-adding component of your luxury items.  Fortunately, Diamond Banc can help.
Diamond Banc has a proven track record of success in funding borrowers. Don't take our word for it. See our Google Reviews for yourself.
Come visit our offices in Tampa.  Diamond Banc Tampa is the best option for you a jewelry equity loan. It's safe, fast, and discreet.
Start here to apply for a loan from the comfort of your own home. After you submit our easy to follow form, our team contact you with an offer. From there, you can schedule an appointment to bring your jewelry into our private, conveniently located office for further evaluation. Once the in-office, final evaluation is complete, an offer is made and the loan funded.
Jewelry equity loans in Tampa can help you to grow your business, cover unexpected expenses or just to fund a much needed vacation.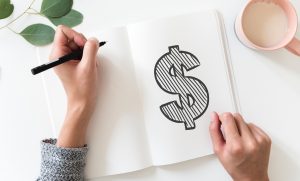 Start today by filling out Diamond Banc's risk-free jewelry equity loan form or simply stop into the Tampa office today!
Related Posts