If you are new to the world of diamond jewelry, you must understand the importance of having your jewels appraised. Appraisals are necessary to determine the value associated with diamonds and other equivalently fine jewelry.
What are some keys to getting diamonds appraised? What do you need to know first? What else is involved? These questions and more will be answered in this comprehensive blog. Also, learn what is entailed when you are looking for a professional diamond buyer. 
WHAT ARE THE CREDENTIALS OF AN APPRAISER?

Not just anybody can become an appraiser, not even someone experienced with purchasing and selling gemstones. There are strict training guidelines and certifications that reward a person with the appraiser title.
GETTING YOUR DIAMONDS APPRAISED.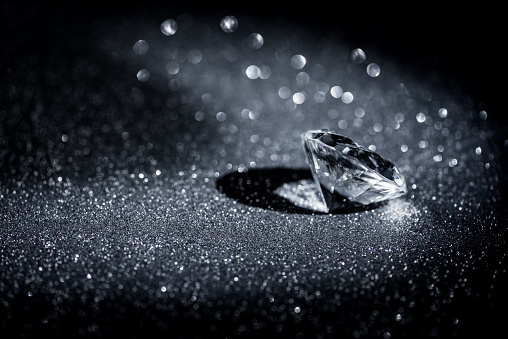 So, you have some diamonds that you would like to sell. There should be nothing to it, right? You can go to the nearest shop that buys diamonds and receive a great deal of money for them, right? Wrong, wrong! There are facts you need to know first, such as beginning with an appraisal.
WHAT DOES A DIAMOND BUYER DETERMINE FROM AN APPRAISAL?
Let's say you have a diamond ring that you want to sell. Providing your potential buyer with an appraisal document will indicate its value. It is a detailed description of a diamond that will document its carats, color, clarity, and cut. The better the quality of this ring, the more money it will fetch.
Other facts within an appraisal will tell the buyer its age, condition, and branding. He will then determine the value of your diamond plus any side stones on the ring. A professional diamond buyer will use all this information to decide how much he or she should pay you for your ring.
WHY SHOULD YOU BRING PHOTOS WITH YOU?
Photographs are not a mandatory part of selling your ring, but it is a wise idea. Why? The photos provide proof to the potential buyer that the jewelry matches that of the appraisal documentation. The more photos you can provide, the better.
An additional reason for the photos is in case the ring is lost or stolen. In fact, for this reason, it is a best practice to retain pictures of all your valuable jewelry, along with appraisal documentation.
COMPARABLE VALUE IS A FACTOR
What is a comparable value? A factor such as the current market value of comparable diamond rings influences the decision of the diamond buyer. An expert has methods of retrieving this information if they do not already know it.
WHAT HAPPENS IF YOU TRY TO INFLATE THE VALUE OF YOUR RING?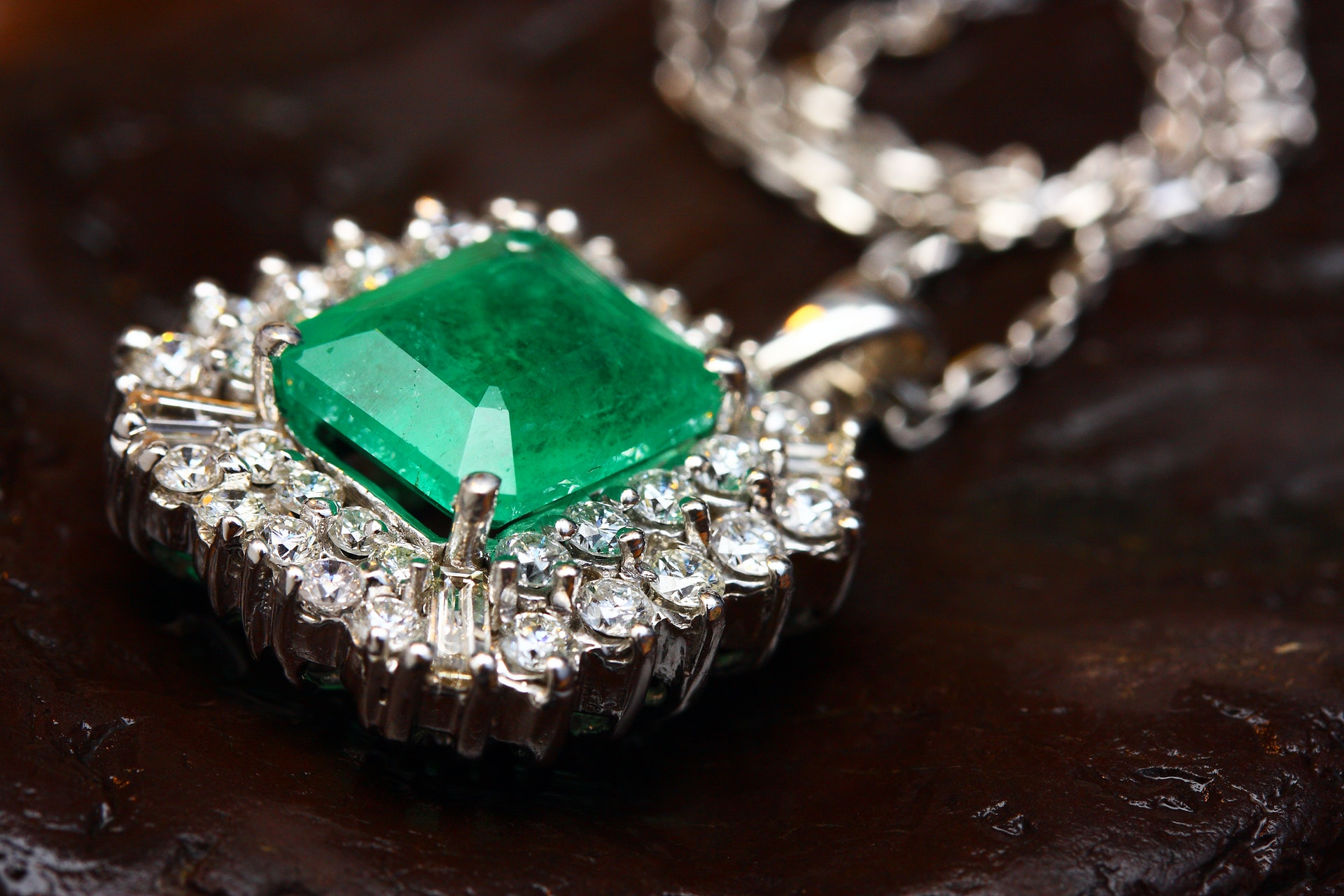 As we just said, they have methods of determining your jewelry's true value. All you will accomplish by exaggerating its value is nullifying the sale. Plus, your appraisal will then be considered void. Do not attempt to exaggerate the value of your jewelry.
DOES THE SALES TAX YOU PAID FOR THE RING COUNT?
It depends on who you are talking to. If you want to insure your ring and are speaking to the insurance agent, sales tax can be included. The insurance agent might find this information to be useful.
If you are discussing this ring with a jewelry dealer, its sales tax is generally not relevant. In fact, at their discretion, the dealer may be willing to compensate you for the sales tax as well.
WHAT DOES TREATMENT MEAN IN CONNECTION WITH DIAMONDS?
Treatments can be color enhancements or clarity enhancements. Common clarity enhancements include laser drilling and fracture filling. Both attempt to improve the visual appearance of a diamond by removing or masking imperfections and both have negative impacts on the value of diamonds and should absolutely be disclosed on appraisal documents. If such a procedure is done, it should be disclosed to diamond buyers.
HOW CAN THIS AFFECT THE APPRAISAL?
Again, all treatments should be disclosed in the appraisal documentation. The disclosure is mandatory according to the Federal Trade Commission of the United States. If it is not, trouble could ensue.
WHERE CAN YOU GET YOUR DIAMONDS APPRAISED?

At the outset, it seems as though there are many places to get your diamonds appraised. Unfortunately, not all of them will be reputable. Do your homework before taking your diamonds in to be appraised. You want a person who does not have ties to a specific jewelry store, nor is in business to make money for themselves.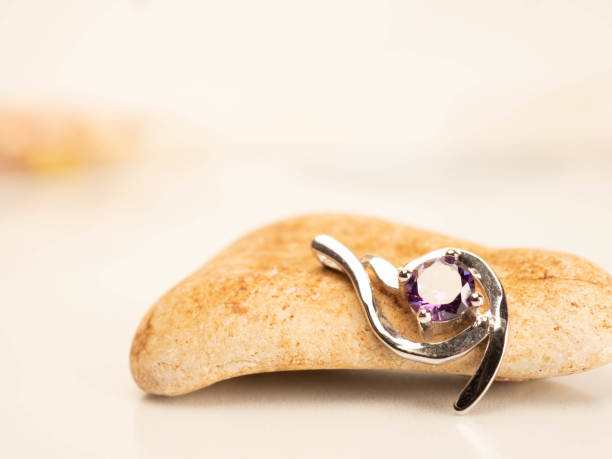 Make a list of questions to ask of all your prospective appraisers, then take the time to ask them. You can also look them up with the Better Business Bureau (BBB.) Do you have local family or friends with precious jewelry and/or gemstones? Ask them to recommend an appraiser.
WHAT HAPPENS NEXT?

Okay, so now you have had your diamond ring appraised and have the documentation and photos in hand, now what? Now you need to find a professional diamond buyer. This will take some digging too.
Just as with the appraiser, you want a diamond buyer with some integrity and who is honest. You do not want to rush into a decision because it could cost you when you sell your ring. We have some suggestions for you regarding this too. Keep reading!
HOW TO DETERMINE WHICH DIAMOND BUYER TO WORK WITH?

For one thing, stay clear of auction houses. There are so many fees you will have to pay before you get your cut of the sale. Plus, there might be some fine print associated with the auction house. So, what should you do? A little first-hand research is in order here.
Find out their rating with the BBB and be certain it is an A+ or someone who works with a proven trusted affiliate. Discuss the potential buyer's terms. You want to know if he or she offers the payment immediately or if there is a waiting period.
You also want to know if they will buy your diamond ring straight up, or is it a consignment-only outfit? It is imperative you know these things before agreeing to sell. It would behoove you to also know if your diamond buyer is local or international. That will factor into how long it would be until you receive your money.
WE HAVE A SUGGESTION FOR YOU…
When you look on the Internet for "diamond buyers near me," several companies will appear. We would now like to take the opportunity to introduce Diamond Banc. We have all the qualifications we just discussed and have been in the jewelry business for over 125 years. Diamond Banc has a stellar reputation in the industry and will never disappoint you.
THE FLEXIBILITY OF DIAMOND BANC…
Says founder and owner, Mills Menser, whatever needs their customers have, Diamond Banc will meet them. Whether you want to sell outright, consign, or borrow money against your jewelry, we have the flexibility to assist you. We will work with you to find a terrific solution for anything you wish to do. That is always their pledge to their happy and loyal customer base.
MEET THE PROFESSIONAL DIAMOND BUYER AT DIAMOND BANC

As the owner of a jewelry company that was founded in 1896,  Mr. Mills Menser, who is a third-generation jeweler,  believes in customer service for all facets of the business. This includes purchasing diamonds that a customer wishes to sell. Mr. Menser offers unmatched integrity and purchasing power.
If all you want to do is pawn your diamond for some instant cash, Diamond Banc can help you with that too. Our business prowess includes expertise in lending and a myriad of industry resources. You will be impressed with our professionalism and be glad you responded to our listing when you searched the Internet for "diamond buyers near me." Give us a call today!
Diamond Banc is the nation's top-rated jewelry buyer & lender. Visit one of our nationwide locations, or work with us from the comfort of your home.
CONTACT DIAMOND BANCnavigate_nextGET A LOANnavigate_nextSELL MY DIAMONDnavigate_next
Related Posts