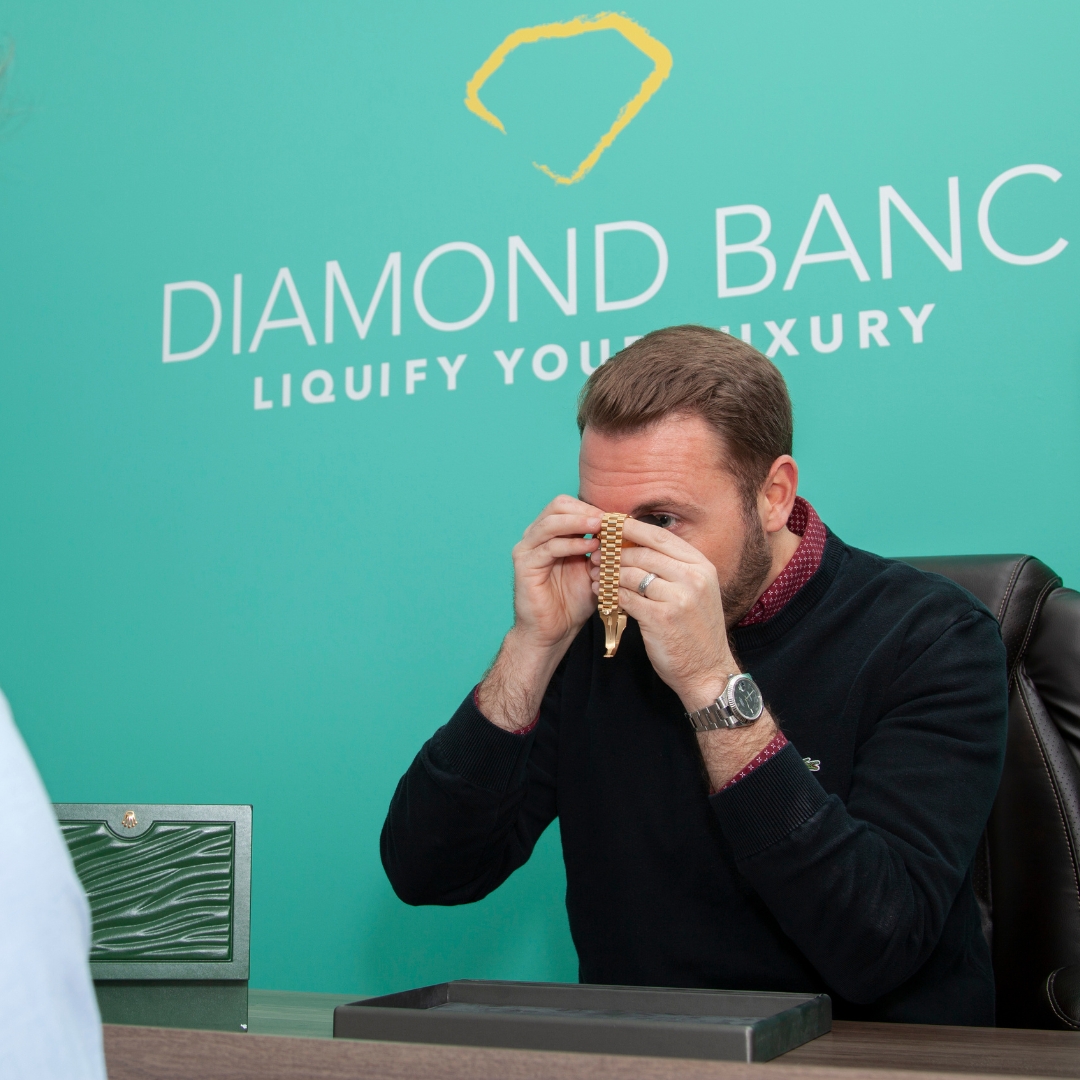 When you need instant funds to overcome a financial concern and want to pawn jewelry in Orlando, it's important to grasp the terms and math behind your jewelry loan.
Aside from trusting the right lender who will provide a transparent and expert appraisal of your stunning jewelry, the mathematics behind interest rates and APR matter equally. 
After you read this article, you'll understand our interest rate structure on a jewelry loan with a simple, straightforward exemplification — and why Diamond Banc lets you pawn jewelry with pro-borrower terms!
Describe interest rate
Jewelry-backed secure loans come with an interest rate, the amount customers pay to borrow cash against their jewelry items.
With Diamond Banc, you can pawn jewelry in Orlando at a loan interest rate of 2.5% monthly or 30% APR when you borrow between 30% to 50% of the liquid wholesale value of your secured item.
For designer jewelry with its original box and accessories that command a premium, you can get up to $500K and be able to qualify for even a lower interest rate.
Describe APR on a jewelry loan
Jewelry-backed loans are priced using an annual percentage rate (APR) which includes the interest rate for borrowing and additional fees such as origination and administration of the loan.
What's helpful about APRs is you get a summed yearly percentage rate, which you can freely use to compare among Pawn shops in Orlando and make a more prepared decision.
Representative Example
Meet Stacey, a lawyer from Edgewood, FL in her fifties.
Stacey has been going back and forth to the hospital lately and she's been told by doctors that a spinal fusion surgery is must to heal her completly which is quite an expensive one.
Stacey and her husband have savings of $70,000 as combined funds and she needs to raise another 30K to afford the surgery!
She decides to get a loan against some of her fine diamond jewelry collection including a gorgeous 12-carat diamond tennis necklace and her 3-carat round cut custom engagement ring she'd had for over twenty years.
After carrying a search on Google with "pawn jewelry near me", she begin glancing through the business websites of a few random pawn shops in Orlando. Then, she discovers Diamond Banc that offers a lower interest rate and customizable repayment terms. 
She books an appointment and meets a jewelry expert the same day, Stacey receives an offer for $30,000 USD for the totality of her items combined.
Stacey agrees to a 1-year term on her loan with regular payments on the 1st of every month.
Mathematically speaking, this means:
30,000 x 0.025 = $750 per month of interest payment
OR
30,000 x 0.3 [APR] = $9,000 of total interest paid after one (1) year when her item is recouped
The most important thing for Stacey here is the opportunity to retrieve her beloved items after the loan, especially her engagement ring which is priceless to her!
Stacey had a few unpaid credit cards, thus going for a personal loan at a bank wasn't the best choice. 
A jewelry pawn loan from Diamond Banc does not requires a credit check or employment history. Unlike banks, your credit score has no influence on how much we can loan you and at what interest rate.
A Flexible & Tailored Repayment Plan
The freedom in choosing the most suitable repayment terms for your jewelry pawn loan is what you can get here at Diamond Banc.
This flexibility means:
Choosing a loan period between 30 days to 5 years

Having the possibility to extend the life of your loan for as many 30-day periods as you need

Being able to make additional payments towards your principal balance

Managing your loan online, setting up automatic payments and alerts

Use a revolving line of credit if you wish to borrow against your loan value
At the end of the day, we want you to get your items back! There's a large number of pawn shops in Orlando that present rigid loan structures and ridiculous interest rates that benefit the lender, not the borrower.
We provide the most satisfactory
jewelry pawn
loans in Orlando
Satisfaction is guaranteed with Diamond Banc, especially as far as low interest rates, pro-borrower terms and exceptional customer service.
Our staff is comprised of industry professionals with solid background in the jewelry industry, luxury retail and luxury appraisal.
Diamond Banc carries its operations with transparency, integrity and putting focus on what's important for our customers.
What sets us apart from pawn shops in Orlando is the overall value you'll get when request a jewelry pawn loan through us.
We also pride ourselves in making every transaction private and secure in our modern and spacious Orlando office.
Looking to sell us your jewelry outright? Visit our Orlando Jewelry buyer page here!
Call (407) 232-7688 or book an appointment online with Deema Maali, our skillful Market Director who is going to help you get the highest loan offer possible for your jewelry.
Pawn Shops in Orlandonavigate_nextGet A Loannavigate_nextLocationsnavigate_next
Related Posts