Investing in fine jewelry is an excellent way to store value. But it can be difficult to get a good price on your items when the time comes to cash in on your jewelry investments. It can be difficult to find a reliable loan partner when you need instant money for items you wish to invest in. Getting loans with reasonable terms on your collateral is becoming increasingly difficult. This is especially true as market scams and fraudulent activities by disreputable vendors are more common than ever.
What you need is a Pawn Jewelry Lender in Miami who has all of your needs at heart. Our founder, Mills Menser believes that all of our qualified customers deserve transparency, complete reliability, and instant money when they need it. He has worked hard to develop a reputation that our customers can trust. That means providing jewelry equity loans on fair and simple terms using an open process for instant money when you need it.
WHAT ARE JEWELRY EQUITY LOANS?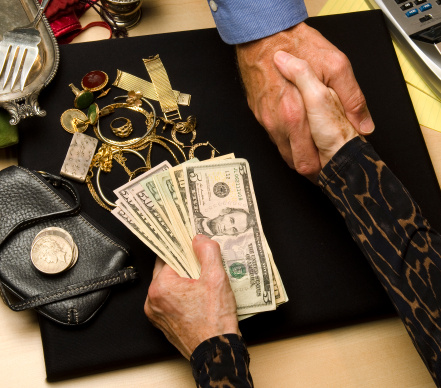 Pawn Jewelry Loan in Miami enables you to amplify the value of your jewelry by allowing you to borrow against it, hassle-free. You will receive your money immediately while still retaining ownership of the item or items. You will receive the same amount you would if you sold your jewelry items at full price. It is a simple, fast, secure, and confidential process.
TYPES OF JEWELRY YOU CAN LEVERAGE FOR INSTANT CASH WITH DIAMOND BANC
You can obtain instant money with a quality Pawn Jewelry Loan in Miami on a wide range of items. The types of jewelry we offer equity loans against include, but are not limited to:
Diamond Engagement Rings: You can get instant money for your complete diamond engagement ring with a carat weight of .5 or higher. We work with rings featuring a diamond of any and all shapes, including cushions, ovals, emerald, radiant, or round brilliant cuts. We will take into consideration the setting of the ring and will pay premiums for rings that feature center diamonds 2 carats and larger, and old European center cut diamonds. We also finance all engagement ring styles including three stone rings, diamond solitaires, and more. We finance any type of diamond ring featuring a carat weight of .5 or higher. Including cocktail rings, diamond bands, and diamond fashion rings.
Necklaces & Pendants: We finance a wide range of necklace and pendant styles. We will work with you on a wide range of items from diamond riviera necklaces to diamond solitaire pendants with carat weights from 5 to 100 carats or more and diamond fashion pendants.
Earrings: We will finance nearly any type of diamond earrings, including diamond drop earrings, studs, hoops, dangles, and more including designer earrings from designers like Tiffany & Co, David Yurman, and Cartier.
Estate Jewelry: We can offer peak value to those who are interested in borrowing against multiple pieces, collections, and even complete estates made up of hundreds of items at any time.
Tennis Bracelets: We offer jewelry equity loans on tennis bracelets 2CTW and larger. We can finance bracelets ranging in quality from average to the finest. We will also work with the owners of bracelets made from gold, platinum, and diamond bangles.
Signed & Designer Jewelry: We are always interested in working with the owners of designer and signed items from designers like Harry Winston, Tiffany & Co., Cartier, Graff, Van Cleef & Arpels, and much more.

Antique Cut Diamonds: We extend jewelry equity loans to the owners of loose cut diamonds, odd jewelry pieces, and diamond rings. We can finance Old Mine Cut, Old European cut, Antique Cushion cut, Circular Brilliant cut diamonds, and more.

Your Rare and Splendid Items: With any jewelry equity loan provider, the outcome depends on the quality and integrity company you work with. This is why we do our best to ensure you get the maximum value for your jewelry. The people of Buchroeders will take the time to examine your items fully and completely to ensure you receive an equitable loan for your pieces. At a time when jewelry scams are all too common, we continue to build our brand and reputation on reliability, fairness, and value.
THE ADVANTAGES OF WORKING WITH BUCHROEDERS, DIAMOND BANC

In today's jewelry lending and sales market, there is a vanishingly small number of vendors who will offer you fair, honest service. For over 125 years, our founder has worked hard to ensure that Diamond Banc is and remains the most reputable, fair, and reliable 360-jeweler, helping our customers with all of their jewelry equity needs. 
If you are interested in investing in jewelry, we offer the highest quality items at a range of price points. If you need to get a piece of jewelry repaired, we have the most experienced, most fully trained, and best-equipped experts in the industry. Alternatively, if you need to sell a piece of jewelry or receive a jewelry equity loan on an item or items you own, we are eager to serve. Diamond Banc is your best source for all of your jewelry needs.
As industry standards have fallen over the years, customers find it difficult to receive fair payment for sales and loans. They find jewelry equity lenders are unreliable when they need instant money. More and more, customers must be wary of dishonest vendors and lenders who make getting loans on their collateral more difficult than it needs to be.
We address these common sticking points with full process transparency, a winning reputation, and by being a complete jewelry service provider. That means, there are no hidden fees, no undisclosed appraisal metrics, and no obscure terms. It means you will be working with a brand that has been building trust with generations of loyal customers for over a century.
With Buchroeders, Diamond Banc you can take advantage of our thorough, global-scale understanding of all jewelry types and their real market value. This enables us to give you the maximum amount on individual items and collections no matter how unusual the item or obscure its origin. That is just one reason why Buchroeders is Miami's go-to jeweler and financing service provider.
OUR JEWELRY EVALUATION METHODOLOGY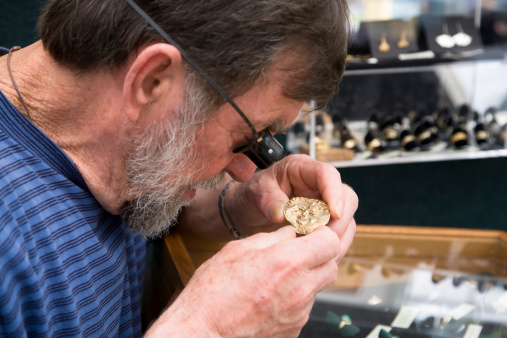 While our experts have a vast range of industry knowledge, there is no replacement for an objective, scientific evaluation that guarantees you will receive what your jewelry is truly worth. There are several ways to appraise jewelry. They include:
Insurance Appraisals

Retail Replacement Value Appraisals

Estate Appraisals

Charitable Donation Appraisals

Fair Market Value Appraisals

Financial Planning

 The purpose of each type of appraisal is to find the fair market value of a piece or a collection. In an appraisal for insurance purposes, for example, Retail Replacement Value Appraisals indicate the value of an item as a new piece. In some circumstances, an appraiser may offer you the agreed value or the actual cash value. These are industry terms that are defined as follows:
Agreed Value: The full amount paid at the original point of purchase when the item or items were new.

Actual Cash Value: The value of the item with consideration for market forces and depreciation due to wear and tear on the item itself.

Our appraisal process begins with an objective assessment of the original agreed value of the item. We look for stamps or markings that indicate material content made by the manufacturer. We then test the metal and examine the stones and settings. Using our in-depth knowledge base we determine the age of the item and source information from the brand of origin. At this point, we will assess the condition of the item and calculate the precise metal weight price.
After you have reviewed our initial offer, Diamond Banc will provide you with a prepaid shipping label that has been fully insured. Using this, you can send your items safely to our national headquarters where a complete, official evaluation will be performed under controlled conditions.
Our process is guaranteed to be objective, based on best industry practices, accurate, and above all, fair. During the evaluation process, you are welcome to visit one of our many locations across the country to complete your transaction in person.
After your item is evaluated, you will receive our official offer and rapid payment. If you do not like our offer, your item or items will be returned to you quickly. There is no risk and no obligation.
If you agree with our appraisal, you will receive your cash fast! 
Consult the Industry's Best, for Fast Money
With Diamond Banc, you benefit from the most in-depth knowledge and expertise in the industry with the most professional appraisal, repair, and service standards. You will never be left in the dark when it comes to our process. You will be informed of all of the costs, details, and processing times of every step in our process.
You are investing your time in a trusted national brand of the highest integrity, a brand that has earned the trust of knowledgeable jewelry investors for over 125 years.
To learn more about how Diamond Banc can give you fast and equitable money for your jewelry, visit us in person or find us online today. Our team of industry-leading jewelry appraisers is eager to help.
Diamond Banc is the nation's top-rated jewelry buyer & lender. Visit one of our nationwide locations, or work with us from the comfort of your home.
CONTACT DIAMOND BANCnavigate_nextGET A LOANnavigate_nextSELL JEWELRYnavigate_next
Related Posts