Jewelry Buyer in Miami
Fast. Simple. Secure.
Start Online, Complete In Person.
Describe your item
Final Step
Thank You
THANK YOU
We have received your submission.
A member from our team will
contact you shortly!
What We Buy
What to Know Before Selling Diamonds?
A Diamond's Actual Worth
Before you start thinking about the option to sell diamond jewelry in Miami, you need to analyze the actual worth of the diamond. This goes for every piece of jewelry including necklaces, bracelets, watches, earrings, loose diamonds, and more. Your search for "how to sell my watch online in Miami" ends with Diamond Banc.
The Current Supply and Demand
The current supply and demand in the market should also be taken into consideration when selling jewelry in Miami. So, study the market condition before you start looking for some of the best jewelry buyers in Miami.
Not All Buyers Are The Same
All jewelry buyers might look inviting but may not give you the best price for your jewelry. At Diamond Banc, we ensure you get what you deserve.
Know What You Have
If you have one of the best-selling watches in Miami and wish to sell it, you should identify how in-demand it is. No matter what type of jewelry you have, it's best to get a valuation and compare the price you are getting from multiple places. This will help you better sell gold and silver in Miami.
Sell Your Jewelry in Miami
Receive the highest offers for your jewelry in Miami FL at Diamond Banc Miami. We are the premier fine jewelry buyers in Miami, Florida. We treat our clients with kindness and warmth and that's why they choose us when they decide to sell fine jewelry in Miami. We are always happy to provide free information and zero pressure evaluations when you try to sell gold Miami FL. David, the Director of our Miami office has over 15 years of experience in the jewelry industry. His deep knowledge base allows him to offer you the most for your diamond and designer jewelry.
Diamond Banc of Miami offers numerous liquidity options for you to choose from based on your needs, even when you are trying to sell a diamond ring in Miami. These include immediate purchase, consignment, and loan services in regards to jewelry in Miami. Consignment caters to those who have a longer time horizon to achieve the highest selling price. This is what makes us the best Miami engagement ring buyers.
Diamond Banc is the premier jewelry buyer of diamond engagement rings, diamond fashion rings, diamond wedding bands, and designer diamond jewelry of all types. We are also actively seeking diamond tennis bracelets, two carats and larger, as well as diamond bangles, diamond pendants, and any other types of diamond jewelry. So, you can always choose Diamond Banc whenever you decide to sell your engagement ring in Miami.
We regularly broker engagement rings in Miami or other types of jewelry to a vast network of collectors, diamond wholesalers, and retail jewelers. Our nationwide selling platform allows us to pay premium prices for important diamond jewelry of all kinds. Whether you are interested in selling one item or an entire estate, we are excited to earn your business.
Diamond Banc of Miami also purchases estate jewelry, antique cut diamonds, such as Old European cut and Circular Brilliant cuts. We are the top designer jewelry buyer in Miami and are actively seeking items from designer brands such as David Yurman, Cartier, and more.
Our buying process is simple, fast, and transparent. Even if you are unsure if or when you'd like to sell your jewelry items, you can begin the process online to discover the value of your items and visit us in person at our Diamond Banc of Miami and Coral Gables location.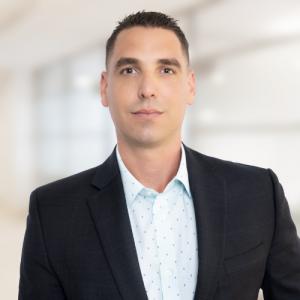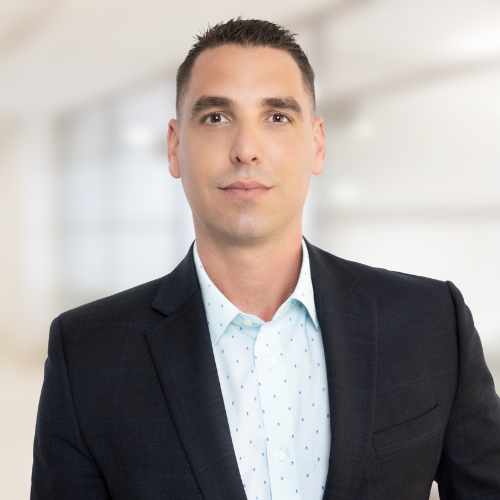 Meet our Miami, Florida Director:
David Fernandez
David is the Director of the Diamond Banc Miami with over 15 years of experience in the Fine Jewelry and Luxury Watches industry. His past work experience includes brands such as Cartier, A. Lange & Sohne, and Patek Philippe. David applies all his knowledge and expertise in securing the best values and lowest rates for his customers, and most importantly, to provide excellent customer service. David is also bilingual and can assist customers in both English and Spanish. Visit David in our Coral Gables Office!
HOW IT WORKS
Get a Quote
No Risk & No Obligation
Complete our free and simple submission form describing your item. After reviewing your submission, our team of experts will contact you with an initial quote, usually within one business day.
Start a Quote
Expert Evaluation
Mail-In or In Person
After reviewing our initial offer, we will provide you with a fully insured, prepaid shipping label to safely send your items to our national headquarters for official evaluation. You are also welcome to visit one of our numerous locations nationwide to immediately complete your transaction in person.
Receive Cash
Fast & Secure
Once your item has been evaluated, we will contact you with our official offer and arrange for an immediate payment via check or wire transfer. Don't like our offer? No worries! Your item will be quickly returned to you. No risk. No obligation.