Miami's Premier
Jewelry Secured Lender
Fast. Easy. Secure.
Start Online & Complete In Person.
Describe your item
Final Step
Thank You
THANK YOU
We have received your submission.
A member from our team will
contact you shortly!
WHY DIAMOND BANC?
Highest Loan Values & Lowest Borrowing Costs In The Nation.
Borrow Funds As You Need. Credit Line Flexibility.
Payments Above Minimum Interest Are Applied To Loan Balance.
Automatic Payment & Digital Reminders.
Items Are Insured While In Transit & In Our Possession.
Miami Loans
What We Loan On
Diamond Banc is a trusted industry leader offering online short-term jewelry equity loans for people who use their jewelry as collateral. We are one of the most trusted partners when it comes to jewelry loans in Miami as we have been in the jewelry industry since 1896.
During our many years of business in the loans against jewelry industry in Miami, we have helped a long list of customers transform their luxury items into quick cash. We have a simple process – request a quote, authenticate the luxury jewelry items then receive instant funding. You can trust us when it comes to gold and silver loans in Miami without any second thoughts.
---
Pawn Jewelry Loans in Miami
Sometimes people need fast financial solutions and this is where you might need a loan in Miami. Your jewelry can help. Get money secured by your jewelry while avoiding the pawnshop altogether. If you are located in the Miami area and are seeking a jewelry pawn loan secured by diamonds, fine jewelry, engagement ring, luxury watch, or silver and gold, Diamond Banc of Coral Gables is your best financial solution. We provide loans secured by fine timepieces like Rolex, Patek Philippe, Cartier, Panerai, Breitling, and more. We structure our Miami luxury watch loans with our customers in mind, meaning that our funding process is fast, easy, and secure.
---
Why Loan Against Jewelry?
Quick Process: You don't have to go through a complicated process of gathering documents since getting a loan against diamonds in Miami is simple and quick.
High Loan Amount: True jewelry industry experts know the value of your fine items and want to loan you as much as possible.
No Loss of Ownership: When you obtain jewelry loans in Miami with Diamond Banc, you get to retain ownership of the jewelry.
Low Interest Rates: Since a loan against jewelry in Miami is one of the most secure types of loans, you are always able to get a low-interest rate.
Advantages of Working With Us
Maximum Loan Offers
The jewelry and timepiece market is complicated, and working with a provider who understands the value of your items is pivotal in ensuring you get the highest possible loan on diamond jewelry in Miami.
The Director of our Miami office, David, is an industry veteran who boasts over a decade of experience in the jewelry industry by offering a loan against diamonds in Miami. He has worked at a number of leading jewelry and watch brands including Cartier and Audemars Piguet. He has also worked buying and selling Patek Philippe and Rolex watches on a major scale. David's industry knowledge allows him to provide the maximum jewelry loan offers in Miami.
Loan Re-Advancing
Getting a loan against Rolex in Miami is structured like traditional bank loans. Meaning that we can also offer you the flexibility of your own line of credit. Providing your loan is in good standing, Diamond Banc allows customers to draw funds up and down against their items as necessary.
Flexible and Hassle-Free Repayment
We work with our customers to meet their needs and to provide you with the easiest repayment options when it comes to diamond jewelry and loans in Miami. Pick your monthly payment date yourself to figure out what works best for you. We also provide automatic loan payment options, meaning you do not have to worry about remembering to make your payment each month.
Best Loan Terms
Diamond Banc Miami will offer you the ideal combination of a high loan amount and low borrowing costs. We are so confident in our offers, that we encourage you to shop around to other jewelry pawn loan providers. Most of our offers never expire, meaning that you can feel secure comparing prices before you commit. Check with the others who offer pawn engagement rings loans in Miami first then come see the world of difference doing business with Diamond Banc will make.
Loans $25,000-$275,000 available for business or personal use
Diamond Banc can help you to meet your financial needs regardless of your situation. We are Miami's smart choice for quick, confidential, and significant jewelry pawn loans. We show our customers kindness and respect and value our relationship with them. Whether you have a heavy gold Cuban link chain or a 12ct diamond, you will find your service from Diamond Banc of Miami the premiere option. We can offer Miami diamond loans up to $500,000 depending on your liquidity needs.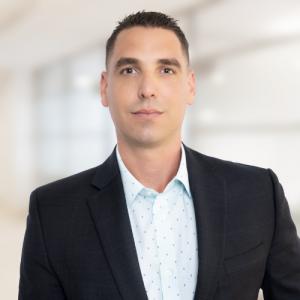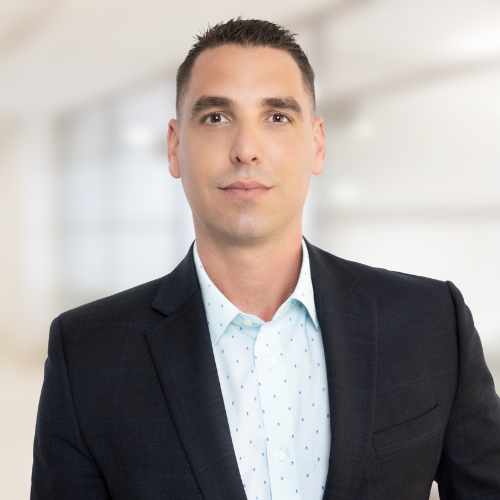 Meet our Miami, Florida Director:
David Fernandez
David is the Director of the Diamond Banc Miami with over 15 years of experience in the Fine Jewelry and Luxury Watches industry. His past work experience includes brands such as Cartier, A. Lange & Sohne, and Patek Philippe. David applies all his knowledge and expertise in securing the best values and lowest rates for his customers, and most importantly, to provide excellent customer service. David is also bilingual and can assist customers in both English and Spanish. Visit David in our Coral Gables Office!
HOW IT WORKS
Get a Quote
No Risk & No Obligation
Complete our free and simple submission form describing your item. After reviewing your submission, our team of experts will contact you with an initial quote, usually within one business day.
Start a Quote
Expert Evaluation
Mail-In or In Person
After reviewing our initial offer, we will provide you with a fully insured, prepaid shipping label to safely send your items to our national headquarters for official evaluation. You are also welcome to visit one of our numerous locations nationwide to immediately complete your transaction in person.
Receive Cash
Fast & Secure
Once your item has been evaluated, we will contact you with our official offer and arrange for an immediate payment via check or wire transfer. Don't like our offer? No worries! Your item will be quickly returned to you. No risk. No obligation.