Whether you're a self-purchasing collector, a fortunate gift recipient or a family jewels inheritor, your jewelry box can be full of surprises. Gem-encrusted jewelry we suspect could be very valuable may fall flat, while a simple gold chain may be worth hundreds.
Here are 3 key ways to determine the value of your items
Identify the Material: Is it Fine or Costume?
It can be difficult to distinguish between fine jewelry and costume jewelry. But the difference can be huge when it comes to the worth of your items. Here are three ways to determine whether your jewelry is fine or costume.
1. Weigh the Item
The purity and weight of precious metals, such as gold and platinum, have a profound impact on the jewelry's worth. Purity is particularly significant when you're examining pieces like chains and bangles. Gold, silver and platinum are heavier metals than non-precious metals used in costume jewelry, like brass and pewter, meaning that fine jewelry will typically weigh more than costume jewelry. Solid gold and platinum items are especially heavy.
2. Look for Stamps and Hallmarks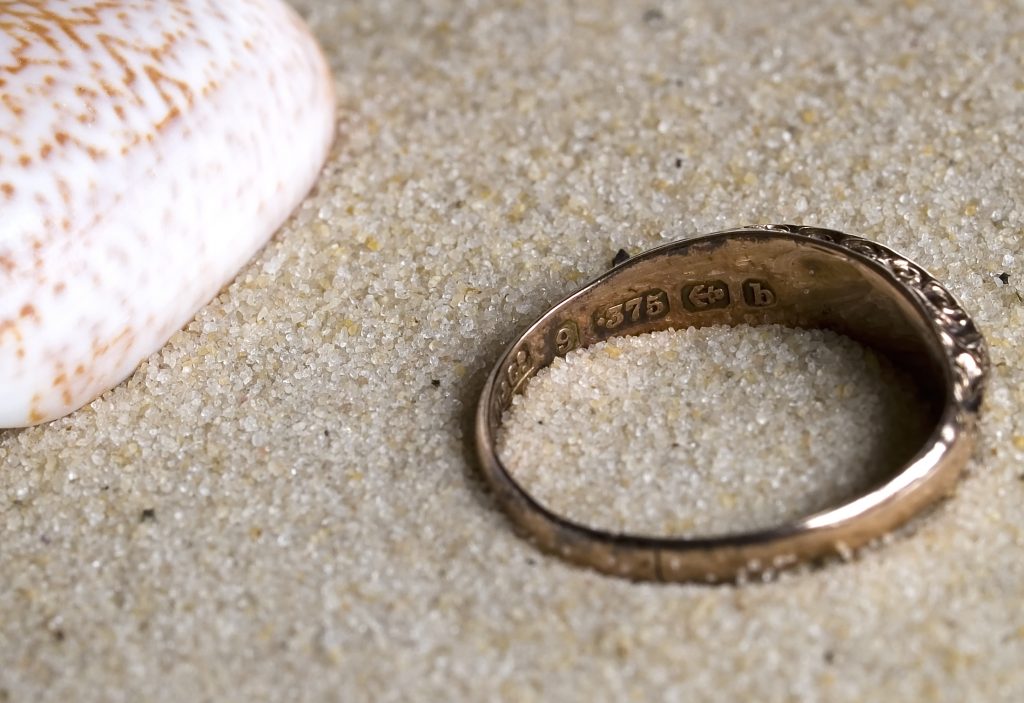 If a piece of jewelry is made with valuable precious metals it is usually marked on the item itself.  Unless the markings have either been worn off over the years or cut out as a result of sizing, all fine jewelry must have some sort of stamp. Stamps and hallmarks are typically located on the inside of a ring or bracelet, the post of an earring or the clasp on a chain. If the item is stamped, it generally lists the metal content or purity of the alloy. Other markings may include a designer's signature, manufacturer logo and possibly the country of origin.
Especially in-demand maker's marks include: Tiffany & Co., David Yurman, Cartier and Van Cleef & Arpels. These stamped hallmarks can provide a clue as to its identity and value.
Some common stamps you'll see on fine jewelry include:
Gold: 22K, 18K, 14K, 10K, 916, 750, 585 and 417
Platinum: 950, 900, Platinum, PLAT, PT 10% Iridium
Silver: 925, 900, 800, Silver, Sterling
3. Search for Metal Coating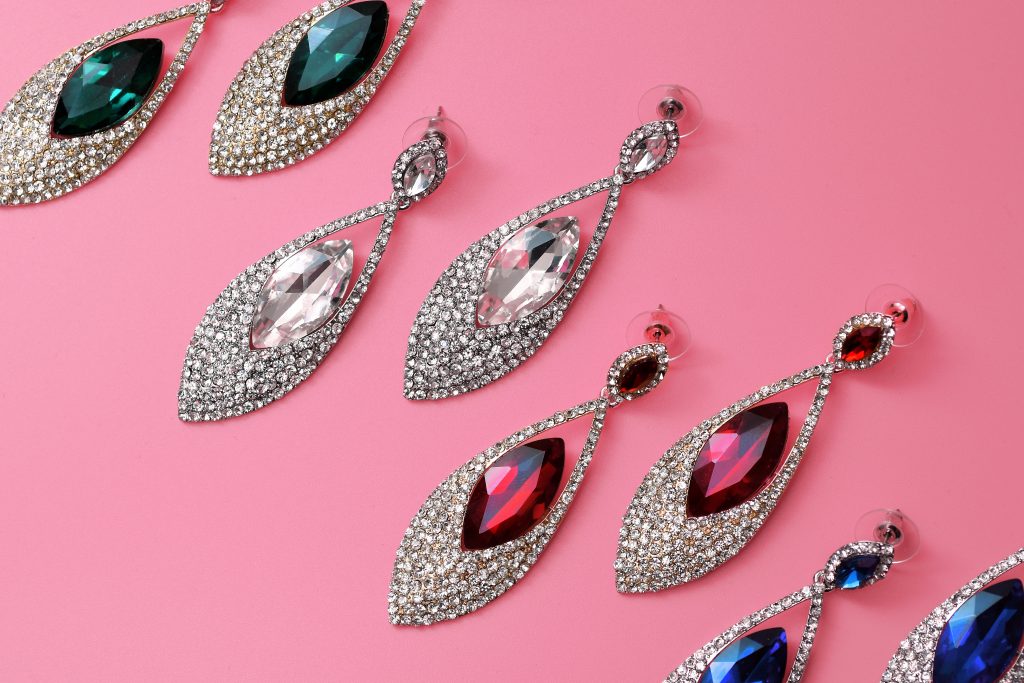 Costume jewelry is rarely constructed out of solid metals. Instead, these pieces are often made from a non-precious base, such as copper, aluminum or brass. These metals are then coated in either silver or gold plating. If you see a darker or silvery color showing through parts of a gold chain or ring or if parts are discolored or flaking off – this is likely a gold-plated item and is therefore costume jewelry.
Consult the Experts at Diamond Banc
When in doubt, we are always here to help! Diamond Banc is happy to help you sort through your jewelry box to evaluate the value of your items. Give us a call today at 813-609-4331 for a private, in-office, appointment so we can assess your jewelry in person. There is never any obligation to sell your jewelry and Diamond Banc pays some of the highest prices in the nation! We even take your BROKEN jewelry.
You can start the process online or visit one of our nationwide locations today!
Related Posts