Miami's Premier Rolex Buyer
Our watch buyers know exactly what your Rolex is worth
& pay industry leading prices.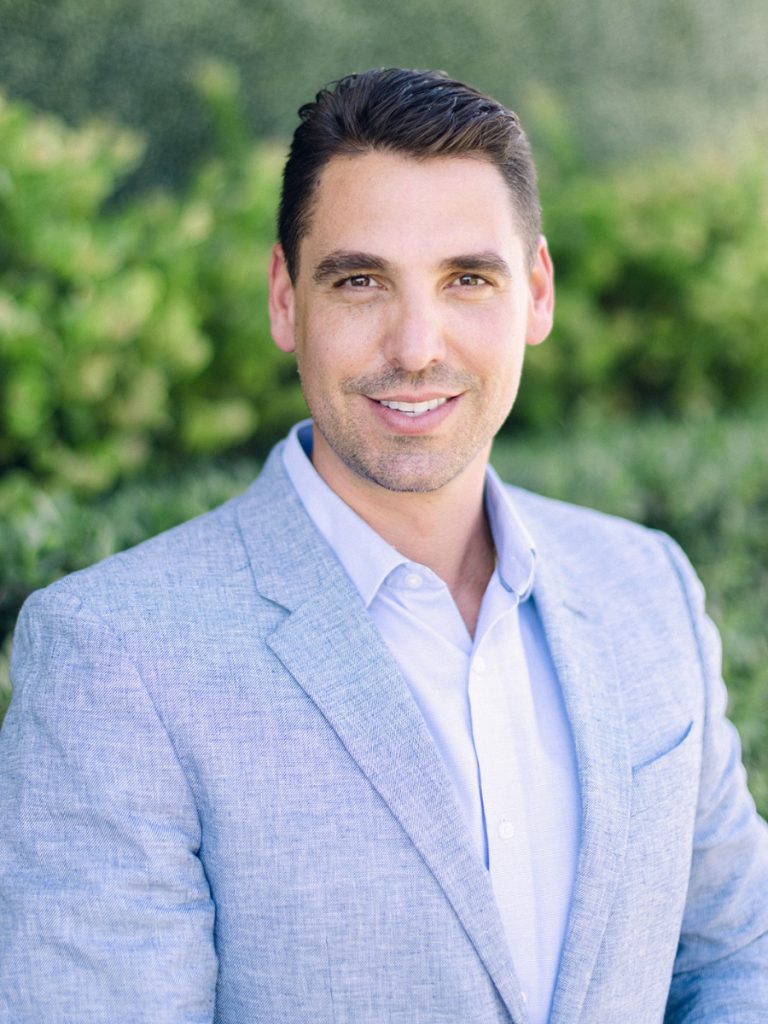 David Fernandez
Coral Gables, FL
David is the Director of the Diamond Banc Miami with over 15 years of experience in the Fine Jewelry and Luxury Watches industry. His past work experience includes brands such as Cartier, A. Lange & Sohne, and Patek Philippe. David applies all his knowledge and expertise in securing the best values and lowest rates for his customers, and most importantly, to provide excellent customer service. David is also bilingual and can assist customers in both English and Spanish. Visit David in our Coral Gables Office!
Get a Quote
In Person or Online
Schedule a private evaluation at your local Diamond Banc or use our online submission form.
Start a Quote
In-Person Evaluation
Complete In Person
Meet privately with a Diamond Banc director who'll evaluate your items right in front of you & make you an offer.
Get Funded
Fast & Secure
If you accept our offer, we will issue payment immediately via check or wire transfer.
FAQs
There are two ways to work with us:
Visit an office near you: Schedule an appointment at one of our offices nationwide to have your jewelry evaluated on the spot, right in front of you, in a private, luxury environment & get paid immediately.
Work with us online: Fill out our online submission form above & receive a quote within 24 hours from one of our expert jewelry buyers. Our team will provide you with a fully-insured shipping label to mail your item(s) to our headquarters & issue funding immediately upon accepting our offer.
Why should I sell my jewelry to Diamond Banc?
Clients love working with Diamond Banc based on the transparency and guidance that we deliver.
We show you wholesale comparable items to yours, what dealers are asking for them, and what dealers are selling them for and we show you this on the largest dealer-to-dealer trading platform in the world. We explain why we're making the offer that we're making, and allow you to understand that you're truly getting the most they can for your fine & designer jewelry.
Our ultimate goal is to ensure you feel confident in your decision to sell your jewelry by providing you with the transparent industry-specific education you deserve.
What jewelry brands do you buy?
Diamond Banc purchases a variety of designer jewelry brands, including but not limited to, Cartier, Tiffany & Co., Graff, Van Cleef & Arpels, Harry Winston, & David Yurman.
Upon acceptance of our purchase offer, we will issue payment to you immediately via check or wire transfer.
How long does it take to sell my jewelry?
Selling your jewelry to Diamond Banc is fast, simple, and secure. Schedule an appointment at a Diamond Banc location near you, have your jewelry evaluated on the spot, and get paid immediately. Typically, this process takes less than 40 minutes.
No. When you sell your jewelry to Diamond Banc, there are no additional fees. We encourage you to visit an office near you for a free, no-obligation item evaluation to find out what your jewelry is worth.
What is a Jewelry Equity Loan?
At Diamond Banc, you have the option to retain ownership of your jewelry, while still enjoying the liquidity as if you sold outright. Diamond Banc is the nation's #1 jewelry buyer & jewelry-secured lender.
With a Jewelry Equity Loan, you can borrow against the value of your jewelry while still retaining ownership of it. Visit our Jewelry Equity Loan page for more information.
What Clients Are Saying
olivia kao
★★★★★
Brought my Watch 1 time and went back a second for a Chanel bag. Great service by David and extremely quick. Definitely great for when you are needed extra funds, but don't want to give up your items for good. Highly recommended
Carlos Montes de Oca
★★★★★
Christy B
★★★★★
William Conde
★★★★★
Great experience and I would highly recommend if you are in a spot where you need to pawn a high end watch.
Erin Pillon
★★★★★
Great energy, easy experience, & smooth transaction! Thank you David!
RAFAEL RAMON
★★★★★
Serious and reputable people. No nonsense whatsoever. They deliver what they promise.
raul reyes
★★★★★
Muy buen servicio estoy más que agradecido con Daniel 🙏
Alexis Calera
★★★★★
Muy profesional la atención de David
isabell restrepo lopez
★★★★★
Excelente servicio, fácil y rápido. 100% satisfecha
Yanisleydi Querol
★★★★★
Lilliam Valdes
★★★★★
Rosa M Santana
★★★★★
Belvedier Company
★★★★★
Angie Cunningham
★★★★★
Angela Park
★★★★★
Great experience! David was a huge help!
Corey Mobley
★★★★★
5 star experience! David is extremely knowledgeable, patient, and kind. Truly great service!
Alcides Nafal
★★★★★
Daybeth Santana
★★★★★
Kyle Cook
★★★★★
Eric Sims
★★★★★
Luis Lopez
★★★★★
Joanna C
★★★★★
Very good experience! David was very professional!
Stefania Minutaglio
★★★★★
Smooth and easy process. David was totally transparent, crystal clear in explaining everything, and 100% professional.
Julie Hinojosa
★★★★★
Satisfecho con el servicio de David,muy amable,no duden de obtener de sus servicios
Fouad Najjar
★★★★★
I just got a personal loan from them using my watch as collateral. David in the Miami coral gables office was very hospitable and professional. The process went very smoothly. They give incredible rates and a quick delivery, It took a day. I highly recommend this place if you need a quick personal loan and wouldn't mind using your watch as collateral. Would definitely use this service again.
J Valde
★★★★★
Sur Ruiz
★★★★★
Excelente atención!!! La oficina de Diamond Banc de Coral Gables es el mejor lugar para vender tus joyas. Agradecida y además complacida con David, un profesional y gentil especialista.
Jason Abril
★★★★★
David was great! Came in and out very quick! Was very friendly and efficient! Highly Recommended 10/10!
edwardmadera
★★★★★
Highly recommed. David is very knowledgeable and informed in every step of the process.
Xavier Nieves
★★★★★
excelente servicio y amabilidad se los recomiendo.
Joy&Rejoice
★★★★★
Fast transaction, very accommodating and explained clearly the process and details of transaction. I love how the Director, David Fernandez assisted me. Thanks Diamond Banc.
Ms Sexy Barb
★★★★★
Ariel Davis
★★★★★
Xammany was absolutely amazing and quick and efficient. Super sweet and knowledgeable. I won't go anywhere else after my experience.
Ariel Davis
★★★★★
Xammany was absolutely amazing and quick and efficient. Super sweet and knowledgeable. I won't go anywhere else after my experience.
All Access
★★★★★
Xammany was absolutely amazing and quick and efficient. Super sweet and knowledgeable. I won't go anywhere else after my experience.
Alex Valdes
★★★★★
Working with David was a walk in the park as he is very professional and a genuine person. Definitely coming back to this establishment.
Martha Kirby Capo
★★★★★
David F. was a dream to work with. Professional, friendly, and efficient, he made the process understandable and easy. I will definitely come to him again should I have more items to convert into cash!
Saúl Barat
★★★★★
Excelencia. Nivel superior en todo.Total excellence
yellow tape yellow tape
★★★★★
Best company hands down don't waste your time with anyone else best rates/fees
TEAM FINESSE
★★★★★
Very professional, taught me a lot about jewelry in a short time, and made our transaction very fast and simple. Thank you
elle1017
★★★★★
Fantastic experience ! David is a true gem!Super professional, great environment and made the transaction flawless. Would definitely recommend to friends and family.
kathleen trocine
★★★★★
David is professional and friendly, he definitely know the market and offers a very fair price. I highly recommend him!
Maria Guedez
★★★★★
Gente muy seria y responsable. Altamente recomendado
Dunia Abusoud
★★★★★
Dalia Abu Soud
★★★★★
Virginia Lombardo
★★★★★
David was awesome
Cate
★★★★★
Very friendly and informative!
Katerina Salgado
★★★★★
Incredible experience!! David was so sweet
Pro Tax
★★★★★
Diamond Banc is one of the most professional company out. David is awesome, he response quickly and answers every question. He made the process very simple, quick and honest. If you have any jewelry you're looking to sell and want the most pay out. Then Diamond Banc is it, ask for David.
Mario Khoury
★★★★★
Great service. Highly recommended
Jessie John Cabuang
★★★★★
Sabrina Jimenez
★★★★★
Sebastian seba gil
★★★★★
David was a very kind and trusty during all our selling process
Ivan Wolozny
★★★★★
The absolute best customer experience I have ever had. WOW. I received a just amount for my jewelry and David was such a wonderful person to work with 10/5 would definitely recommend!
Matias De los Santos
★★★★★
maria fuentes
★★★★★
David es muy amable! Súper la atención y muy confiable!
Carolle El-Naffy
★★★★★
Highly recommend David at Diamond Banc. He is very knowledgeable and makes you feel very comfortable and informed in every step of the process. Going into a situation that can be not only intimidating but unusual, I left very happy and comfortable with my decision. You will not be disappointed.
Lorena Lorenzo
★★★★★
Blanco Productions
★★★★★
Great and FAST service! This is the second time me getting a loan and definitely coming back. Ask for David, he's the best. Thanks again.
Maria Fuentes
★★★★★
Profesional, gentil y aprendí algo del tema
Paul Stephan
★★★★★
Adrian Pontigas
★★★★★
The Best!!!
Rebecca Reed
★★★★★
They were very professional and the gentleman I spoke with made feel very comfortable and welcome . He answered all my questions and and went above and beyond to give me the most money for my items .I'm very grateful thank you . I will most definitely refer this establishment to everyone. Thank you .
Jose Antonio Carmona
★★★★★
Super. Diamond Banc
Ron M.
★★★★★
Pleasure to do business with again, David is of great help, attentive and great follow up, highly recommended
Kika Singer
★★★★★
Casaadora Newsletter
★★★★★
Great place, best service!!!
Lissette Decos
★★★★★
andrea camporesi
★★★★★
David help me with so much, he is really professional and kind he explain me all the pass to proceed with a lot of patient answering me all the thousand question I did. Thank you David a lot
Michael Garcia
★★★★★
Great service at great rates.
Mike J
★★★★★
David es muy profesional y sabe cómo conseguir los mejores precios a la hora de vender mis joyas. Definitivamente recomendado
Miami Mingo
★★★★★
Such a pleasure to do do business with. Definitely recommend
Margarita María Maya Vélez
★★★★★
Steve Beaubrun
★★★★★
Maral Chergani
★★★★★
David he was very professional and friendly I will recommend his business for everyone
Samir Luzardo Torres
★★★★★
Morgan Hardman
★★★★★
This place was great very detailed and informative. I learned so much about Diamond while I was there. Definitely highly recommend this location. They will definitely take care of you and not screw you over.
Steven Hopkins
★★★★★
David has outstanding customer service, I recommended his business and will definitely return.
nicolas moreno
★★★★★
Amaury Capote Betancourt
★★★★★
Jeannette Salazar
★★★★★
Molto soddisfatta!!
Tatiana Riusech Arias
★★★★★
Mi recomendación por la profesionalidad del equipo en todos los sentidos y la relación calidad – precio . Cada oferta es una tentación ❤❤❤ Les deseo mucho éxito por cuidar cada detalle .
Kendra Lopez
★★★★★
guadalupe pontigas gonzalez
★★★★★
Lorenzo Aguiar
★★★★★
Elegant, incredibly professional and highly trustworthy. It is the place to go to deal with your most cherished family heirlooms or anything to do with your most valuable jewelry. David Fernandez is an asset to the company and all its customers.
Hyleem Triana Ramirez
★★★★★
Excelente servicio!
Santiago Nuñez
★★★★★
Nice Service.
joyce cabrera
★★★★★
Eric Valdes
★★★★★
Excelente negocio, profesional, amable y eficiente
Mills Menser
★★★★★
No one works harder then Diamond Banc to provide their clients with the best combination of high prices paid or loaned and industry leading customer service.Diamond Banc provides unmatched liquidity solutions using one's Rolex, diamonds or fine jewelry! LET'S GO!
Sebastian Cardona
★★★★★
Stellar service, a world of knowledge, and a very easy process. Thank you David for taking care of me so well! Highly recommended!
Shane Lenahan
★★★★★
Incredible service! Very exclusive with no pressure! It was an enjoyable experience walking in a 'pawn shop'! Taking pawnshops to another level! Funds were available immediately and I am very happy! Thank you guys
Dragan Spasoski
★★★★★
David was exceptionally professional. Congratulations to him. Transaction for the sale of the Rolex was simple and straightforward from start to finish. I shopped around and got the best rate with Diamond Banc.
Giora Breil
★★★★★
Very trust worthy outfit. Not your regular pawnshop treatment.These people are serious, well educated.I highly recommend them
Mario Gutierrez
★★★★★
David is a very professional and educated person. All the transaction Wend fast and he was very helpful guiding me through the whole process.
Lucy B
★★★★★
Pich Michaels
★★★★★
Great company to get a loan from! I've used Diamond Banc twice. Both times the process was smooth and easy! Very prompt response and funding! They also offer great rates! I would recommend and use again!
Yaima Yukins
★★★★★
Jason Perry
★★★★★
Daniele Frontela
★★★★★
I highly recommend Diamond Banc. David was great!
See all Google Reviews
Visit a diamond banc near you
Diamond Banc has locations in Tampa, Boca Raton, Miami, Aventura, Orlando, Nashville, Atlanta, Charlotte, Kansas City, Columbia, & Rochester.
We Buy Rolex Watches
Have you ever thought about selling your luxury Rolex watch in Miami? Better yet, did you know that you may be able to sell your Rolex watch for more than you originally purchased it for? Yes, it is possible to get a higher price than the retail price of your Rolex watch when you sell it to Diamond Banc. We are a prominent luxury diamond, Rolex watches, and jewelry buyer and lender in Miami known for giving higher than market prices for your valuable items.
When it comes to selling Rolex watches in Miami, it can seem overwhelming. As you may not have prior experience selling a pre-owned Rolex watch, it is important to choose a buyer wisely. Many Rolex buyers may not have the expertise or depth of industry knowledge to evaluate your Rolex watch, thus offering you significantly less than the true value of your Rolex watch.
When you're working with Diamond Banc, you can rest assured that our experts will take every value-adding factor into consideration and explain to you in detail the true value of your timepiece. We are well-known Rolex buyers in Miami and are recognized for our honesty, expertise, and high-value purchase offers on Rolex watches of all kinds. We are committed to giving our clients unmatched offers on their Rolex watches.
How We Determine The Value of Your Rolex Watch
As a true luxury watches enthusiast, we understand the actual worth of your timeless timepieces. Our team has years of experience in evaluating luxurious Rolex watches. We have an efficient, smooth, fast, and discreet process without any risks or obligations. We take into consideration every aspect that contributes to improving the value of your Rolex watches, like age, condition, and model.
Nowadays, many Rolex models trade well in the market than their retail price. Moreover, Diamond Banc's Miami Rolex buyers often pay more for the pre-used luxury Rolex watches to the clients than their purchase price. So we ensure expert evaluation of your timepiece so that you get the maximum value for your Rolex selling experience.
To accomplish this, we access a wide array of local and international trading platforms that deal in Rolex watches. We follow this process every time before giving an offer to our clients. By following this fact-based procedure, we continue to gain the market's attention and have become the largest Miami Rolex Watch buyer.
All our watch buyers at different locations in Miami ensure that you get the best offer for your Rolex watch. You can access our private luxury offices located in Miami, Boca Raton, Tampa, and Orlando to meet with our team in person. We provide complimentary evaluations with free professional advice. You can visit this link https://www.diamondbanc.com/sell-jewelry/watches/rolex/ to explore all factors you should consider before selling your Rolex watch in great detail how you can ensure to maximize your profit.
Popular Rolex Models We Buy in Miami 
Submariner
Sea-Dweller
Deepsea
GMT-Master & GMT-Master II
Day-Date (President) & Day-Date II
Datejust & Datejust II
Cosmograph Daytona
Yacht-Master & Yacht-Master II
Explorer & Explorer II
Air-King
Milgauss
Pearlmaster
Rolex Cellini
Sky-Dweller
Oyster Perpetual
Oyster Perpetual Date
Oysterquartz
How Can You Connect with Our Miami Watch Buyers?
To connect with our Miami watch buyers, follow the following steps:
Contact our market director nearby your location
Schedule your appointment or give them information on the phone about your timepiece
Visit in-person for completing the process and get funding
Three ways to receive a quote to sell your Rolex watch:
If you know your Rolex Watch's model number you can input it into our Rolex Value Calculator and an approximate value will be provided.
You can fill out the simple form above and then we will quickly email a purchase quote and work with you to set up an appointment to visit our office in person.
Call our office or email David, our Miami Market Director to set up an in-office appointment.