Miami's Premier Rolex Buyer
Fast. Simple. Secure.
Our watch buyers know exactly what your Rolex is worth
& pay industry leading prices.
TELL US ABOUT YOUR ROLEX
Final Step
Thank You
THANK YOU
We have received your submission.
A member from our team will
contact you shortly!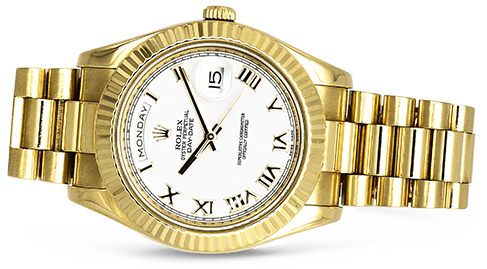 Sell Your Rolex in Miami
There are many Rolex buyers in the South Florida market. When you are wanting to sell your Rolex watch, you want to get paid the highest amount for your Rolex! Selecting the best Rolex Buyer is paramount to ensuring you are successful in receiving the most money for your timepiece.
Diamond Banc is the nation's Premier Rolex Buyer. Our watch buyers are experts and have extensive experience with buying Rolex in the Florida area. Our Rolex buyers take every value-adding factor into consideration such as model, age, condition and rarity which results in our buyers offering the highest amounts.
The Rolex models we purchase most often are:
Rolex Submariner
Rolex Sea-Dweller
Rolex Deepsea
Rolex GMT-Master & GMT-Master II
Rolex Day-Date (President) & Day-Date II
Rolex Datejust & Datejust II
Rolex Cosmograph Daytona
Rolex Yacht-Master & Yacht-Master II
Rolex Explorer & Explorer II
Rolex Air-King
Rolex Milgauss
Rolex Pearlmaster
Rolex Cellini
Rolex Sky-Dweller
Rolex Oyster Perpetual
Rolex Oyster Perpetual Date
Rolex Oysterquartz
Where Should I Sell My Watch In Miami Florida?
When you're looking to sell a used Rolex, there are three important questions to ask before deciding who to sell your Rolex to.
Do I know what my Rolex is worth?
Am I getting the most for my used Rolex watch?
Do I trust my Rolex buyer?
In order to ensure that you leave the transaction happy, the answer to all three of these questions should be a resounding "yes!"
At Diamond Banc, our business is fundamentally structured to address these three questions and provide you with the best possible Rolex selling experience in South Florida.
What is my used Rolex worth?
There are several factors that can affect the value of your Rolex. Some of these points of value are the overall condition of your Rolex, whether you have the original box and paperwork  that came with your Rolex at time of purchase, the last time the Rolex was clean and serviced, etc. Consequently, these points will drastically affect any buyer's offer.
In order to get the most for your watch, be sure to bring any and all documentation you have on your Rolex when visiting an office to ensure the best use of your time and highest offer from us. (Including: original Rolex box, original Rolex warranty paper/card, all bracelet links, any service paperwork you may have, Rolex hang tags, etc)
Understanding Your Rolex's Value
The current market demand for the style and model of your Rolex will also heavily impact the overall value when selling your Rolex. Specifically, the model and year of production of your Rolex. Although we purchase all varieties of Rolex, some styles are worth much more than others. Ultimately, only a trained Rolex buying expert can evaluate the true value of your Rolex. Diamond Banc has created a simple process to get a basic understanding of your Rolex's value on the secondary market.  Visit our Rolex Price Calculator to get an approximate estimate of what your Rolex is worth.
Am I getting the most for my used luxury watch?
Simply understanding the value of your Rolex on the secondary market isn't enough. You must make sure you're working with a Rolex buyer who is dedicated to providing you with that value and transparent with the process. If you're looking to get paid the most for your Rolex in Miami, Diamond Banc is the best option!
We provide the highest offers for your Rolex watch. Our offers are based on current market data, in order to optimize your return on your luxury watch. With four locations in Florida and a number of offices throughout the United States, we utilize an extensive network of private collectors, retailers and watch dealers to make sure you get the most for your Rolex. Our vast network of selling avenues and unique channels enable us to offer the highest buy prices of any Rolex buyer in Miami and South Florida.
Since we can pay more for Rolex watches with documentation and original packaging, make sure to bring any documentation you have on your Rolex when visiting our office. This ensures the best use of your time and the highest offer from our team.
Do I trust my Rolex buyer?
Another essential part of successfully finding the perfect buyer is seeking a buyer you trust to purchase your Rolex. At Diamond Banc, we make the buying process simple, fast and transparent. We provide you with as much information as possible to make sure you feel confident about the entire selling process, and most importantly, we want you to feel great about the amount you're paid for your Rolex.
Diamond Banc prides itself on being customer-driven in a pressure-free environment. You are welcome to come by our offices simply to learn the value of your Rolex, even if you're not sure you want to sell.
We provide a myriad of services for anyone looking for speedy payment for their luxury timepiece. Even if you don't want to sell your watch, Diamond Banc of Miami can provide you with the same amount of money you would receive from selling your watch while allowing you to retain ownership through a Rolex Equity Pawn Loan. Learn more about a loan with Diamond Banc.
Three ways to receive a quote to sell your Rolex watch:
If you know your Rolex Watch's model number you can input it into our Rolex Value Calculator and an approximate value will be provided.
You can fill out the simple form above and then we will quickly email a purchase quote and work with you to set up an appointment to visit our office in person.
Call our office or email David, our Miami Market Director to set up an in-office appointment.
Diamond Banc of Miami serves a wide area of the Miami metro including but not limited to:
Coral Gables Downtown, Coral Gables – Merrick Park Mall, Coral Gables Miracle Mile Plaza, Coconut Groove Shopping Area, Coconut Marina, Coconut Shopping Mall, Miami Dadeland Mall area, Miami Dolphin Mall area, Miami Bal Harbour Shop, Miami Design District Mall, Miami Tropical Park, Miami Brickell City Center, Miami Calle Ocho, Miami Town and Country Mall, South Beach – Ocean Drive, Miami Beach Soho House, Miami Beach Shopping Area Lincoln Road, Miami Beach South Point Park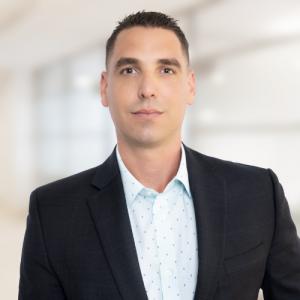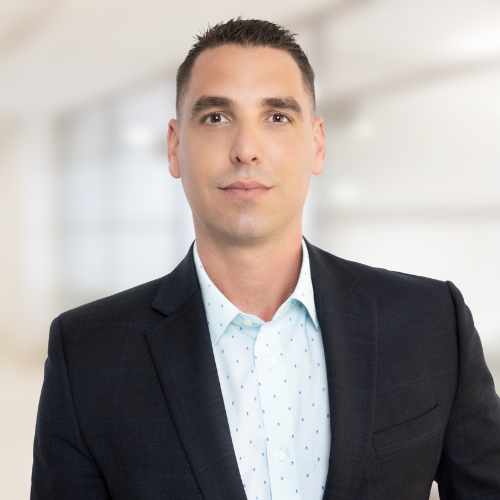 Meet our Miami, Florida Director:
David Fernandez
David is the Director of the Diamond Banc Miami with over 15 years of experience in the Fine Jewelry and Luxury Watches industry. His past work experience includes brands such as Cartier, A. Lange & Sohne, and Patek Philippe. David applies all his knowledge and expertise in securing the best values and lowest rates for his customers, and most importantly, to provide excellent customer service. David is also bilingual and can assist customers in both English and Spanish. Visit David in our Coral Gables Office!
HOW IT WORKS
Get a Quote
No Risk & No Obligation
Complete our free and simple submission form describing your item. After reviewing your submission, our team of experts will contact you with an initial quote, usually within one business day.
Start a Quote
Expert Evaluation
Mail-In or In Person
After reviewing our initial offer, we will provide you with a fully insured, prepaid shipping label to safely send your items to our national headquarters for official evaluation. You are also welcome to visit one of our numerous locations nationwide to immediately complete your transaction in person.
Receive Cash
Fast & Secure
Once your item has been evaluated, we will contact you with our official offer and arrange for an immediate payment via check or wire transfer. Don't like our offer? No worries! Your item will be quickly returned to you. No risk. No obligation.