Premier Diamond Buyer in Miami
Fast. Simple. Secure.
Our expert diamond buyers will pay the most for your diamonds.
Describe your item
Final Step
Thank You
THANK YOU
We have received your submission.
A member from our team will
contact you shortly!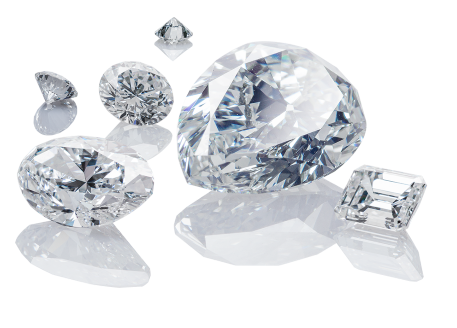 Why Use Loose Diamonds For Quick Cash?
Seamless Process
If you are in need of some quick cash and have loose diamonds, check with a reliable diamond buyer in Miami FL. Diamond Banc is part of a jewelry company with over 125 years of experience and has a secure process in place for a seamless experience. Choose Diamond Banc to sell certified loose diamonds.
Get More Money
If you have valuable jewelry in your possession and are looking for quick cash, sell your items to Diamond Banc, Miami's best diamond buyers. We also deal in certified loose diamonds to better help our clients liquefy their assets in a time of need. Selling loose diamonds in Miami is your best option!
No Risk
Regardless of when you bought loose diamonds in Miami or when you are planning on selling those loose diamonds in Miami, there is a fair chance that you will get a great price for your items. Choose Diamond Banc, Miami's best diamond buyers to ensure you get a good price.
We Buy Loose Diamonds
Miami's Best Diamond Buyers
There are many buyers of natural loose diamonds in Miami and lots of jewelers promote buying your natural loose diamonds in Miami. If your objective is to receive the highest amount for your real diamond in Miami or engagement ring and you wish to receive a transparent, luxury experience; Diamond Banc of Miami & Coral Gables is a clear choice. Diamond Banc takes every value-adding component into consideration to present you with the highest offer and we issue funds immediately. This is what makes us one of the best Miami loose diamond buyers.
Our mission is to explain the value of your diamond based on the current market conditions and provide you with the highest payout whenever we buy loose diamonds in Miami. Diamond Banc of Miami not only purchases engagement rings but also Rolex watches and fine jewelry of any type. This is why we are known as the best diamond buyers in Miami FL.
As Miami's best diamond buyers, we provide a variety of financial solutions to fit your circumstances in every case of selling loose diamonds online in Miami. These options include immediate outright purchases as well as consignment services for those who have the luxury of time to maximize their return. All these options are available whenever we buy loose diamonds in Miami. After this, we sell them to a national network of private collectors, wholesale dealers, diamond brokers, and jewelry stores. Our proprietary selling channels provide us the ability to pay premium prices for diamonds of all types as we have identified specialty buyers with preferences covering the full range of varying qualities, shapes, and sizes. For clients that have notably exquisite pieces which will yield $50,000 or more, we offer an exclusive VIP Seller's Agent Service in which our interests are aligned to deliver the highest selling price. We operate on a transparent fixed percentage commission and market your piece nationwide through a variety of curated platforms.
Our Director of Diamond Banc's Miami location, David Fernandez, is an experienced buyer of loose diamonds in Miami and his entire professional career has been spent working in the luxury jewelry industry holding previous positions at Cartier, A. Lange & Sohne and was head of Patek Philippe sales for Tourneau of Miami. In addition to being one of the most accomplished diamond buyers in Miami FL, David is passionate about being customer-driven and is a highly proficient Rolex and luxury watch buyer.
Diamond Banc evaluates your loose diamonds' carat weight, shape, color, and clarity to precisely determine the value. We happily buy certified and non-certified diamonds. Our transparent approach entails showing you comparable diamonds to yours that are currently for sale on the largest global trading platform and then explaining how we apply this information to assess your diamond's value. This is what makes us Miami's best diamond buyers.
When you make the decision of selling loose diamonds in Miami, we not only pay you for your main center diamond but also gladly purchase the ring setting and accompanying wedding band if available. Diamond Banc is especially eager to purchase real diamonds in Miami over 2cts – the bigger the better!
We specialize in acquiring diamond rings from the finest jewelers in the world, such as Harry Winston, Tiffany & Co, Van Cleef & Arpels, Cartier, etc. Diamond Banc of Miami guarantees we will treat you with kindness and respect and are happy to provide you with complimentary information and zero pressure evaluations for your diamond engagement ring – even if you're unsure if or when you wish to sell your item.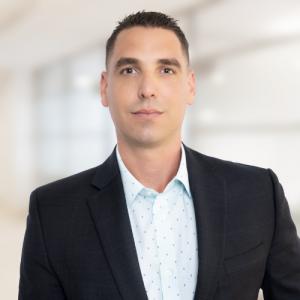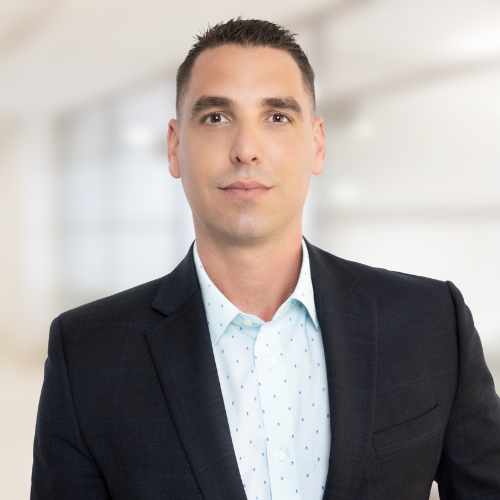 Meet our Miami, Florida Director:
David Fernandez
David is the Director of the Diamond Banc Miami with over 15 years of experience in the Fine Jewelry and Luxury Watches industry. His past work experience includes brands such as Cartier, A. Lange & Sohne, and Patek Philippe. David applies all his knowledge and expertise in securing the best values and lowest rates for his customers, and most importantly, to provide excellent customer service. David is also bilingual and can assist customers in both English and Spanish. Visit David in our Coral Gables Office!
HOW IT WORKS
Get a Quote
No Risk & No Obligation
Complete our free and simple submission form describing your item. After reviewing your submission, our team of experts will contact you with an initial quote, usually within one business day.
Start a Quote
Expert Evaluation
Mail-In or In Person
After reviewing our initial offer, we will provide you with a fully insured, prepaid shipping label to safely send your items to our national headquarters for official evaluation. You are also welcome to visit one of our numerous locations nationwide to immediately complete your transaction in person.
Receive Cash
Fast & Secure
Once your item has been evaluated, we will contact you with our official offer and arrange for an immediate payment via check or wire transfer. Don't like our offer? No worries! Your item will be quickly returned to you. No risk. No obligation.