Fast. Simple. Secure.
Premier Diamond Buyer in Miami
Our expert diamond buyers will pay the most for your diamonds.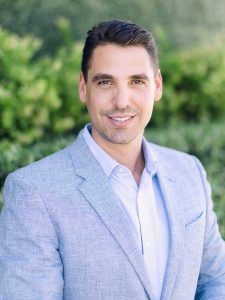 David Fernandez
Coral Gables, FL Market Director
I came here to sell my wedding band and engagement ring. David was super friendly & got me in for an appointment right away. He was thorough in his explanation of the quote and made the process smooth & easy for me. I had been looking around for a while at multiple other buyers (chain stores/private buyers) — by far Diamond Banc gave me the best price for my jewelry. I highly recommend them to anyone looking to sell their jewelry!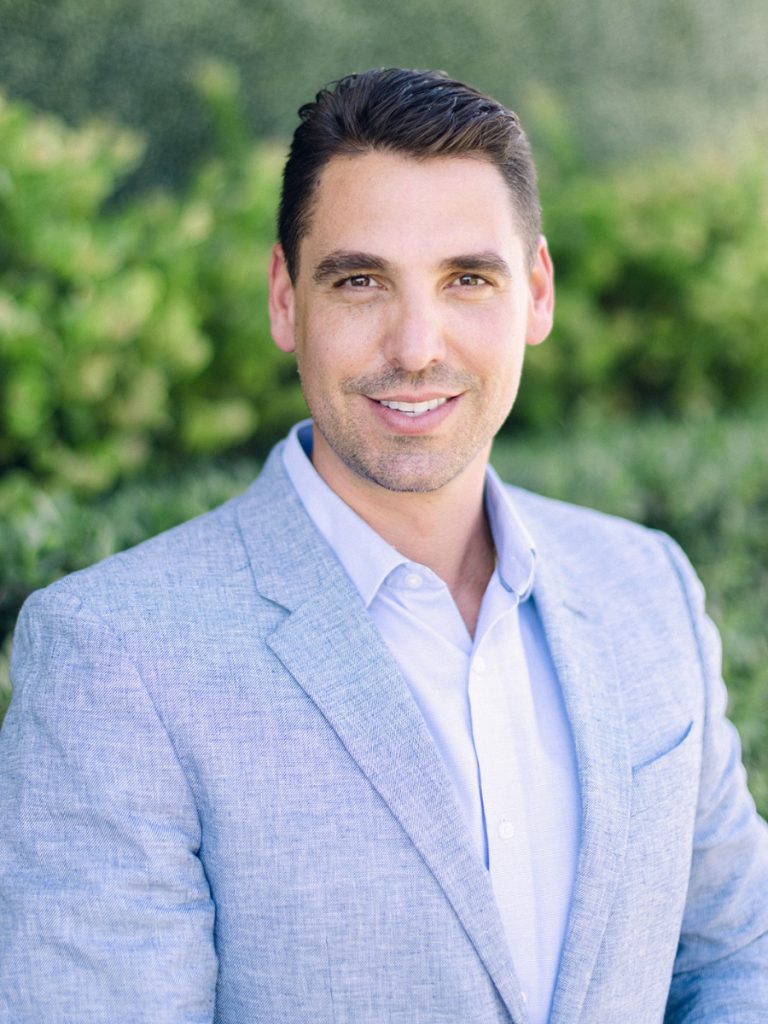 David Fernandez
Coral Gables, FL
David is the Director of the Diamond Banc Miami with over 15 years of experience in the Fine Jewelry and Luxury Watches industry. His past work experience includes brands such as Cartier, A. Lange & Sohne, and Patek Philippe. David applies all his knowledge and expertise in securing the best values and lowest rates for his customers, and most importantly, to provide excellent customer service. David is also bilingual and can assist customers in both English and Spanish. Visit David in our Coral Gables Office!
Get a Quote
In Person or Online
Schedule a private evaluation at your local Diamond Banc or use our online submission form.
Start a Quote
In-Person Evaluation
Complete In Person
Meet privately with a Diamond Banc director who'll evaluate your items right in front of you & make you an offer.
Get Funded
Fast & Secure
If you accept our offer, we will issue payment immediately via check or wire transfer.
FAQs
There are two ways you can sell your diamond to Diamond Banc:
Fill out our online submission form above & receive a quote within 24 hours from one of our expert diamond buyers. Our team will provide you with a fully-insured shipping label to mail your diamond to our headquarters. From the moment your diamond arrives at our headquarters, it remains on continuous video surveillance until the package is opened and your items are verified. If you accept our offer, payment will be issued immediately via wire transfer. If you elect not to accept our offer, your diamond is expedited back to you with a fully-insured shipping label.
Visit a Diamond Banc office near you. If you are looking to receive an immediate offer & same-day funding, we encourage you to visit one of our offices nationwide. Schedule an appointment at a Diamond Banc location near you, have your jewelry evaluated on the spot, and get paid immediately. Typically, this process takes less than 40 minutes.
Is my diamond secure while in transit?
Yes. Your items are fully insured for their full replacement value while in transit and while in our possession. We provide you with a fully insured shipping label to send your diamond to our headquarters. Our shipping and logistics team tracks your package every step of the way. From the moment your diamond arrives at our headquarters, it remains on continuous video surveillance until the package is opened and your items are verified.
Do you purchase diamonds without a certification?
Yes. We purchase natural diamonds with and without a diamond certification.
Why should I sell my diamond to Diamond Banc?
Clients love working with Diamond Banc based on the transparency and guidance that we deliver.
We show you wholesale comparable diamonds to yours, what dealers are asking for them, and what dealers are selling them for and we show you this on the largest dealer-to-dealer trading platform in the world. We explain why we're making the offer that we're making, and allow you to understand that you're truly getting the most they can for your diamond.
Our ultimate goal is to ensure you feel confident in your decision to sell your diamond by providing you with the transparent diamond education you deserve.
Once you accept our purchase offer, we issue payment via check or wire transfer immediately.
What Clients Are Saying…
olivia kao
★★★★★
Brought my Watch 1 time and went back a second for a Chanel bag. Great service by David and extremely quick. Definitely great for when you are needed extra funds, but don't want to give up your items for good. Highly recommended
Carlos Montes de Oca
★★★★★
Christy B
★★★★★
William Conde
★★★★★
Great experience and I would highly recommend if you are in a spot where you need to pawn a high end watch.
Erin Pillon
★★★★★
Great energy, easy experience, & smooth transaction! Thank you David!
RAFAEL RAMON
★★★★★
Serious and reputable people. No nonsense whatsoever. They deliver what they promise.
raul reyes
★★★★★
Muy buen servicio estoy más que agradecido con Daniel 🙏
Alexis Calera
★★★★★
Muy profesional la atención de David
isabell restrepo lopez
★★★★★
Excelente servicio, fácil y rápido. 100% satisfecha
Yanisleydi Querol
★★★★★
Lilliam Valdes
★★★★★
Rosa M Santana
★★★★★
Belvedier Company
★★★★★
Angie Cunningham
★★★★★
Angela Park
★★★★★
Great experience! David was a huge help!
Corey Mobley
★★★★★
5 star experience! David is extremely knowledgeable, patient, and kind. Truly great service!
Alcides Nafal
★★★★★
Daybeth Santana
★★★★★
Kyle Cook
★★★★★
Eric Sims
★★★★★
Luis Lopez
★★★★★
Joanna C
★★★★★
Very good experience! David was very professional!
Stefania Minutaglio
★★★★★
Smooth and easy process. David was totally transparent, crystal clear in explaining everything, and 100% professional.
Julie Hinojosa
★★★★★
Satisfecho con el servicio de David,muy amable,no duden de obtener de sus servicios
Fouad Najjar
★★★★★
I just got a personal loan from them using my watch as collateral. David in the Miami coral gables office was very hospitable and professional. The process went very smoothly. They give incredible rates and a quick delivery, It took a day. I highly recommend this place if you need a quick personal loan and wouldn't mind using your watch as collateral. Would definitely use this service again.
J Valde
★★★★★
Sur Ruiz
★★★★★
Excelente atención!!! La oficina de Diamond Banc de Coral Gables es el mejor lugar para vender tus joyas. Agradecida y además complacida con David, un profesional y gentil especialista.
Jason Abril
★★★★★
David was great! Came in and out very quick! Was very friendly and efficient! Highly Recommended 10/10!
edwardmadera
★★★★★
Highly recommed. David is very knowledgeable and informed in every step of the process.
Xavier Nieves
★★★★★
excelente servicio y amabilidad se los recomiendo.
Joy&Rejoice
★★★★★
Fast transaction, very accommodating and explained clearly the process and details of transaction. I love how the Director, David Fernandez assisted me. Thanks Diamond Banc.
Ms Sexy Barb
★★★★★
Ariel Davis
★★★★★
Xammany was absolutely amazing and quick and efficient. Super sweet and knowledgeable. I won't go anywhere else after my experience.
Ariel Davis
★★★★★
Xammany was absolutely amazing and quick and efficient. Super sweet and knowledgeable. I won't go anywhere else after my experience.
All Access
★★★★★
Xammany was absolutely amazing and quick and efficient. Super sweet and knowledgeable. I won't go anywhere else after my experience.
Alex Valdes
★★★★★
Working with David was a walk in the park as he is very professional and a genuine person. Definitely coming back to this establishment.
Martha Kirby Capo
★★★★★
David F. was a dream to work with. Professional, friendly, and efficient, he made the process understandable and easy. I will definitely come to him again should I have more items to convert into cash!
Saúl Barat
★★★★★
Excelencia. Nivel superior en todo.Total excellence
yellow tape yellow tape
★★★★★
Best company hands down don't waste your time with anyone else best rates/fees
TEAM FINESSE
★★★★★
Very professional, taught me a lot about jewelry in a short time, and made our transaction very fast and simple. Thank you
elle1017
★★★★★
Fantastic experience ! David is a true gem!Super professional, great environment and made the transaction flawless. Would definitely recommend to friends and family.
kathleen trocine
★★★★★
David is professional and friendly, he definitely know the market and offers a very fair price. I highly recommend him!
Maria Guedez
★★★★★
Gente muy seria y responsable. Altamente recomendado
Dunia Abusoud
★★★★★
Dalia Abu Soud
★★★★★
Virginia Lombardo
★★★★★
David was awesome
Cate
★★★★★
Very friendly and informative!
Katerina Salgado
★★★★★
Incredible experience!! David was so sweet
Pro Tax
★★★★★
Diamond Banc is one of the most professional company out. David is awesome, he response quickly and answers every question. He made the process very simple, quick and honest. If you have any jewelry you're looking to sell and want the most pay out. Then Diamond Banc is it, ask for David.
Mario Khoury
★★★★★
Great service. Highly recommended
Jessie John Cabuang
★★★★★
Sabrina Jimenez
★★★★★
Sebastian seba gil
★★★★★
David was a very kind and trusty during all our selling process
Ivan Wolozny
★★★★★
The absolute best customer experience I have ever had. WOW. I received a just amount for my jewelry and David was such a wonderful person to work with 10/5 would definitely recommend!
Matias De los Santos
★★★★★
maria fuentes
★★★★★
David es muy amable! Súper la atención y muy confiable!
Carolle El-Naffy
★★★★★
Highly recommend David at Diamond Banc. He is very knowledgeable and makes you feel very comfortable and informed in every step of the process. Going into a situation that can be not only intimidating but unusual, I left very happy and comfortable with my decision. You will not be disappointed.
Lorena Lorenzo
★★★★★
Blanco Productions
★★★★★
Great and FAST service! This is the second time me getting a loan and definitely coming back. Ask for David, he's the best. Thanks again.
Maria Fuentes
★★★★★
Profesional, gentil y aprendí algo del tema
Paul Stephan
★★★★★
Adrian Pontigas
★★★★★
The Best!!!
Rebecca Reed
★★★★★
They were very professional and the gentleman I spoke with made feel very comfortable and welcome . He answered all my questions and and went above and beyond to give me the most money for my items .I'm very grateful thank you . I will most definitely refer this establishment to everyone. Thank you .
Jose Antonio Carmona
★★★★★
Super. Diamond Banc
Ron M.
★★★★★
Pleasure to do business with again, David is of great help, attentive and great follow up, highly recommended
Kika Singer
★★★★★
Casaadora Newsletter
★★★★★
Great place, best service!!!
Lissette Decos
★★★★★
andrea camporesi
★★★★★
David help me with so much, he is really professional and kind he explain me all the pass to proceed with a lot of patient answering me all the thousand question I did. Thank you David a lot
Michael Garcia
★★★★★
Great service at great rates.
Mike J
★★★★★
David es muy profesional y sabe cómo conseguir los mejores precios a la hora de vender mis joyas. Definitivamente recomendado
Miami Mingo
★★★★★
Such a pleasure to do do business with. Definitely recommend
Margarita María Maya Vélez
★★★★★
Steve Beaubrun
★★★★★
Maral Chergani
★★★★★
David he was very professional and friendly I will recommend his business for everyone
Samir Luzardo Torres
★★★★★
Morgan Hardman
★★★★★
This place was great very detailed and informative. I learned so much about Diamond while I was there. Definitely highly recommend this location. They will definitely take care of you and not screw you over.
Steven Hopkins
★★★★★
David has outstanding customer service, I recommended his business and will definitely return.
nicolas moreno
★★★★★
Amaury Capote Betancourt
★★★★★
Jeannette Salazar
★★★★★
Molto soddisfatta!!
Tatiana Riusech Arias
★★★★★
Mi recomendación por la profesionalidad del equipo en todos los sentidos y la relación calidad – precio . Cada oferta es una tentación ❤❤❤ Les deseo mucho éxito por cuidar cada detalle .
Kendra Lopez
★★★★★
guadalupe pontigas gonzalez
★★★★★
Lorenzo Aguiar
★★★★★
Elegant, incredibly professional and highly trustworthy. It is the place to go to deal with your most cherished family heirlooms or anything to do with your most valuable jewelry. David Fernandez is an asset to the company and all its customers.
Hyleem Triana Ramirez
★★★★★
Excelente servicio!
Santiago Nuñez
★★★★★
Nice Service.
joyce cabrera
★★★★★
Eric Valdes
★★★★★
Excelente negocio, profesional, amable y eficiente
Mills Menser
★★★★★
No one works harder then Diamond Banc to provide their clients with the best combination of high prices paid or loaned and industry leading customer service.Diamond Banc provides unmatched liquidity solutions using one's Rolex, diamonds or fine jewelry! LET'S GO!
Sebastian Cardona
★★★★★
Stellar service, a world of knowledge, and a very easy process. Thank you David for taking care of me so well! Highly recommended!
Shane Lenahan
★★★★★
Incredible service! Very exclusive with no pressure! It was an enjoyable experience walking in a 'pawn shop'! Taking pawnshops to another level! Funds were available immediately and I am very happy! Thank you guys
Dragan Spasoski
★★★★★
David was exceptionally professional. Congratulations to him. Transaction for the sale of the Rolex was simple and straightforward from start to finish. I shopped around and got the best rate with Diamond Banc.
Giora Breil
★★★★★
Very trust worthy outfit. Not your regular pawnshop treatment.These people are serious, well educated.I highly recommend them
Mario Gutierrez
★★★★★
David is a very professional and educated person. All the transaction Wend fast and he was very helpful guiding me through the whole process.
Lucy B
★★★★★
Pich Michaels
★★★★★
Great company to get a loan from! I've used Diamond Banc twice. Both times the process was smooth and easy! Very prompt response and funding! They also offer great rates! I would recommend and use again!
Yaima Yukins
★★★★★
Jason Perry
★★★★★
Daniele Frontela
★★★★★
I highly recommend Diamond Banc. David was great!
See all Google Reviews
Visit a diamond banc near you
Diamond Banc has locations in Tampa, Boca Raton, Miami, Aventura, Orlando, Nashville, Atlanta, Charlotte, Kansas City, Columbia, & Rochester.
Diamond Buyers of Miami, Coral Gables, & Aventura
Selling a diamond in Miami can seem like a simple task, but choosing the right diamond buyer in South Florida can make a huge difference in how much you get for it. Research resources, explore different factors about the company you're considering, and make sure to follow through with your choice. Select the right diamond buyer to sell your diamond to by making sure they provide you with the market research, expertise, and payout your diamond deserves.
Diamond Banc was created by jewelers looking to simplify the process for clients when they decide to sell their diamond pieces. We buy loose diamonds, diamond engagement rings, diamond fashion jewelry and more. Diamond Banc in Miami funds transactions within 24 hours. Our diamond buying process is secure, simple, and fast. Whether you're looking to sell a half-carat or a 10-carat diamond, Diamond Banc is here for you to sell your diamond nationwide and in Aventura & Coral Gables.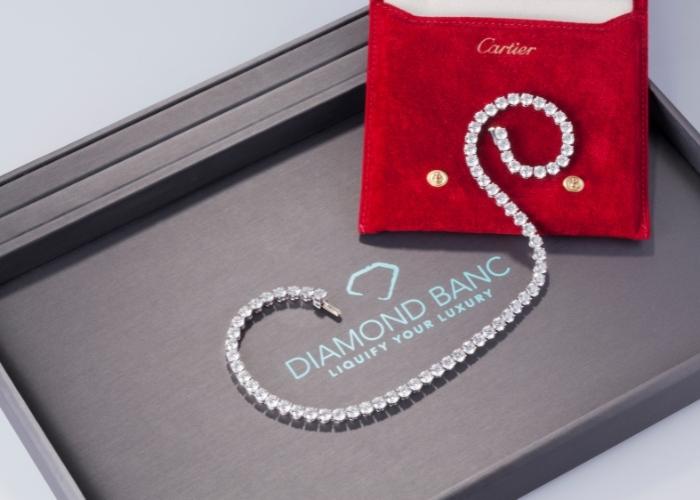 The Best Diamond Buyers in Aventura & Coral Gables
If you have diamond jewelry and are looking for immediate funding, sell your items to Diamond Banc, Miami's best diamond buyers. We have assisted thousands of clients in the Miami area, ensuring they received the highest amount for their diamonds. Regardless of when or where you bought your diamond, visit Diamond Banc of Miami and receive the best price when selling your diamond. There are many buyers of diamonds in Florida and the Miami area. There are also countless jewelry stores that are promoting that they will buy your diamond in Miami. If your main objective is to receive the highest amount for your diamond in Miami, you wish to receive a transparent, luxury experience; Diamond Banc of Miami & Coral Gables is the best choice for you. Diamond Banc takes every value-adding component into consideration to present you with the highest offer and importantly, we issue funds immediately. This is what makes us one of the best Miami diamond buyers.
Our mission is to explain the value of your diamond based on the current market conditions and provide you with the highest payout whenever we buy loose diamonds in Miami. Diamond Banc of Miami not only purchases engagement rings but also Rolex watches, fine jewelry, designer diamond jewelry and more. This is why Diamond Banc is known as the best diamond buyer in Florida and particularly Miami.
As Miami's best diamond buyers, we provide a menu of liquidity options to fit your personal circumstances when selling your diamonds in the Miami area. These options include immediate purchase, jewelry pawn loan and effective consignment services for those who have the luxury of time to maximize their return. All of these customizable services are available whenever you sell your diamond to Diamond Banc of Miami. Diamond Banc has the unique advantage over other diamond buyers of having a national network of private collectors, wholesale dealers, diamond brokers and jewelry stores to utilize to ensure maximum payout to you. Our proprietary selling channels provide us the ability to pay premium prices for diamonds of all types. We have identified specialty buyers with preferences covering the full range of various qualities, shapes and sizes. For clients that have notably exquisite pieces which will yield $50,000 or more, we offer an exclusive VIP Seller's Agent Service in which our interests are aligned to deliver the highest selling price for your diamond piece. We operate on a transparent fixed percentage commission and market your piece nationwide through a variety of curated platforms.
Coral Gables Premier Diamond Buyer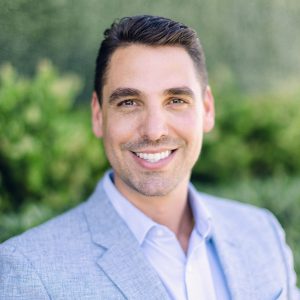 Our Director of Diamond Banc's Coral Gables location, David Fernandez, is an experienced buyer of diamonds in Miami. David's entire professional career has been spent working in the jewelry industry, holding previous positions at Cartier, A. Lange & Sohne and was head of Patek Philippe sales for Tourneau of Miami. In addition to being one of the most accomplished diamond buyers in Miami FL, David is passionate about being customer-driven, ensuring his clients' are given the white-glove service they deserve, and is a highly proficient Rolex and luxury watch buyer.
Aventura's Best Diamond Buyer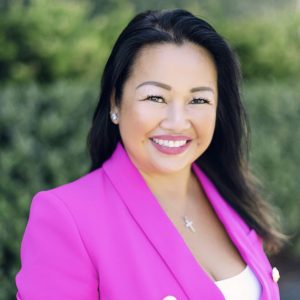 Our Director of Diamond Banc's Aventura Branch, Xammany Vongratsamy, is a professional diamond buyer who has worked with many of the world's most noteworthy brands, including Tiffany & Co., Patek Philippe, Cartier, Chopard, Chanel, Harry Winston, and Girard Perregaux. She has extensive experience in the luxury goods and fine jewelry industry and will give you peace of mind that you are working with an expert diamond buyer in Miami. She knows how to identify every value-adding factor of your diamond which means you receive a higher payout when selling your diamond in Aventura.
---
Diamond Banc evaluates your loose diamonds' carat weight, shape, color, clarity, and other value adding factors, to precisely determine the accurate value. We happily buy certified and non-certified diamonds. Our transparent approach includes sharing with you comparable diamonds to yours, that are currently for sale on the largest global trading platform. Our diamond buyer will explain each step and how we utilize this real-time market information to determine your diamond's value and our immediate purchase amount. This is what makes Diamond Banc in Miami the premier diamond buyer in the area.
When you make the decision of who to entrust with selling your loose diamonds to in Miami, we pay you the most for your center diamond and also add value for the diamond ring setting and wedding band, if available. Diamond Banc is especially eager to purchase loose diamonds in Miami over 2.00 carats, no diamond is too large!
Why Sell Your Diamond to Diamond Banc?
PROMPT + POLITE: Customers and their needs are the primary focus of our work. We know that speed and ease of the transaction are paramount to our customers. We are also aware that parting with a jewelry piece can be an emotional process. We treat all clients in a kind and professional manner.
MAXIMUM PURCHASE PRICE: Diamond Banc is owned by several of the largest independently owned jewelry retailers in the USA whose approximate revenue exceeds $50 million annually. This allows us to pay industry-leading amounts for your diamonds as we sell many items back to the end consumer.
EASY PROCESS: Diamond Banc's communication and speed of follow-up are unmatched in the jewelry buying industry. We issue payment immediately and operate in an organized and prompt fashion. Your time is important to us.
SAFETY & VALUES: We maintain an A+ rating with the BBB and truly operate from a set of company values that are client-driven. Diamond Banc follows rigorous tracking and video recording procedures. We treat your valuables as if they were our own.
We specialize in buying diamond pieces from the finest jewelers in the world, such as: Harry Winston, Tiffany & Co., Van Cleef & Arpels, Cartier and many more. Diamond Banc of Miami guarantees we will treat you with kindness and respect and are happy to provide you with the information, options and zero-pressure evaluations for your diamond jewelry pieces to make the best decision for your personal situation.
Diamond Banc of Miami serves a wide area of the Miami metro including but not limited to:
Coral Gables Downtown, Coral Gables – Merrick Park Mall, Coral Gables Miracle Mile Plaza, Coconut Groove Shopping Area, Coconut Marina, Coconut Shopping Mall, Miami Dadeland Mall area, Miami Dolphin Mall area, Miami Bal Harbour Shop, Miami Design District Mall, Miami Tropical Park, Miami Brickell City Center, Miami Calle Ocho, Miami Town and Country Mall, South Beach – Ocean Drive, Miami Beach Soho House, Miami Beach Shopping Area Lincoln Road, Miami Beach South Point Park
Diamond Banc, Miami's best diamond buyer, buys diamonds and other fine jewelry items. We offer immediate payments via check and wire transfer to ensure you get the funding you need as soon as possible. Browse through our reviews on Google to see what others are saying about us, or contact the office closest to you to speak with one of our expert diamond buyers in Coral Gables and Aventura.
Schedule an appointment at one of our Diamond Banc Miami offices:
Find a Diamond Banc location near you:
Tampa, FL | Boca Raton, FL | Miami, FL – Coral Gables | Miami, FL – Aventura | Orlando, FL | Nashville, TN | Atlanta, GA | Charlotte, NC | Kansas City, MO | Columbia, MO | Dallas, TX