Boca Raton's Premier Rolex Buyer
Fast. Simple. Secure.
Our watch buyers know exactly what your Rolex is worth
and pay industry leading prices.
TELL US ABOUT YOUR ROLEX
Final Step
Thank You
THANK YOU
We have received your submission.
A member from our team will
contact you shortly!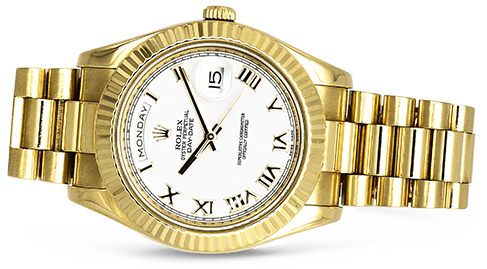 We Buy Rolex Watches
Diamond Banc is the nation's best source for those who wish to sell their Rolex. We are Rolex experts and take every value-adding factor into consideration such as model, age, condition, and rarity to offer the highest amounts.
The Rolex models we most purchase most often:
Rolex Submariner
Rolex Sea-Dweller
Rolex Deepsea
Rolex GMT-Master & GMT-Master II
Rolex Day-Date (President) & Day-Date II
Rolex Datejust & Datejust II
Rolex Cosmograph Daytona
Rolex Yacht-Master & Yacht-Master II
Rolex Explorer & Explorer II
Rolex Air-King
Rolex Milgauss
Rolex Pearlmaster
Rolex Cellini
Rolex Sky-Dweller
Rolex Oyster Perpetual
Rolex Oyster Perpetual Date
Rolex Oysterquart
Where to Sell Your Rolex in Boca Raton
Although Boca Raton offers a number of Rolex buyers, when you're selling your Rolex watch, not just any purchaser will do. It is imperative that you pick the right buyer for your needs.
When you're looking to sell a used Rolex, there are three important questions to ask before you choose your buyer:
What is my Rolex worth? 
Do I trust my buyer? 
Am I confident they are doing everything they can to get me the most for my watch? 
To make sure you are entirely content with the transaction, all three of these questions should be answered with an absolute yes. Diamond Banc gives you this resounding YES on all three fronts. We have distinguished ourselves within Boca Raton's competitive market. Our transparency, kindness, discretion, and the strength of our buy prices have allowed us to stand out.
What Is My Rolex Worth?
This is the first and most obvious question to start with. At Diamond Banc, we're dedicated to making sure you have a clear understanding of what your Rolex is worth before you move forward with the selling process.
Although we purchase all varieties of Rolex, some styles are worth more than others. To get a general idea of your Rolex's value, visit our Rolex Calculator for yourself.
Our buy price offers are derived from real-time market data, and comprehensive comparison models of similar watch styles, that have recently been on the market.
Factors that Affect Your Rolex's Value:
The age, condition, model/reference number all play an important role in determining your Rolex's value. We are currently paying premiums for sport models such as the Rolex Daytona and the Rolex Submariner.
Whether you have the original Rolex box and warranty paperwork can also affect the value of your Rolex.
Diamond Banc of Boca Raton is a Rolex Buyer of all models, ages, and conditions. Nevertheless, some models are worth more than others. Ultimately, only a Rolex specialist can provide you with an accurate understanding of the true value of your Rolex. However, our Rolex Price Calculator can help to provide you with a rough estimate of your luxury timepiece's value.
If you want to sell your Rolex locally in Boca Raton, Diamond Banc is the smart and simple choice.
Your Trusted Rolex Experts in Boca Raton
Trust plays an essential role in the process of selling your Rolex. The right buyer will offer a comprehensive knowledge of both your Rolex and the Boca Raton market. However, they must also provide a clear and transparent purchasing process before you sell your Rolex. In our time in the Boca Raton market, we have demonstrated our outstanding service and transparency to inspire confidence in anyone looking to sell their Rolex watch. Just visit our Google page to see our 125+ local Google reviews for yourself.
Diamond Banc of Boca Raton's client selling process is simple, fast, and discrete. Once you accept our offer, funds are issued on the spot. We love to see customers in our office and are happy to provide you information about your Rolex and its current market value free of charge if you are unsure if you wish to sell or not.
Our team works for you.
Finally, you must be confident that your Rolex purchaser will do everything to get you the most for your watch.
Diamond Banc has shared ownership with several of the largest independent authorized Rolex watch dealers in the country. This unique advantage over your average Rolex buyer allows us to tap into a network of private collectors in addition to a network of well-regarded retailers and watch dealers that all pay premiums for Rolex watches. Ultimately, this means that we're your best option to sell your Rolex in Boca Raton, Florida.
Several simple options to receive a purchase offer for your Rolex:
Simply call or email Mia, our Boca Raton Director, to set up your in-office visit.
Fill out the quick form above and we will provide you an approximate buy price and then set up your in-office appointment.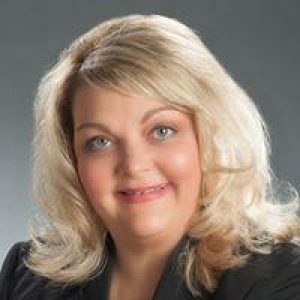 Meet our Boca Raton, Florida Director:
Mia Chalik
Mia Chalik is the Director of the Diamond Banc Boca Raton, with over 25 years of buying experience in fine jewelry, designer pieces, and luxury watches. Her vast knowledge of the fine jewelry business, GIA certification, and loan expertise combined to ensure the highest values paid and lowest interest rates in the industry.
HOW IT WORKS
Get a Quote
No Risk & No Obligation
Complete our free and simple submission form describing your item. After reviewing your submission, our team of experts will contact you with an initial quote, usually within one business day.
Start a Quote
Expert Evaluation
Mail-In or In Person
After reviewing our initial offer, we will provide you with a fully insured, prepaid shipping label to safely send your items to our national headquarters for official evaluation. You are also welcome to visit one of our numerous locations nationwide to immediately complete your transaction in person.
Receive Cash
Fast & Secure
Once your item has been evaluated, we will contact you with our official offer and arrange for an immediate payment via check or wire transfer. Don't like our offer? No worries! Your item will be quickly returned to you. No risk. No obligation.