Boca Raton's Premier
Jewelry Secured Lender
Start Online, Complete In Person.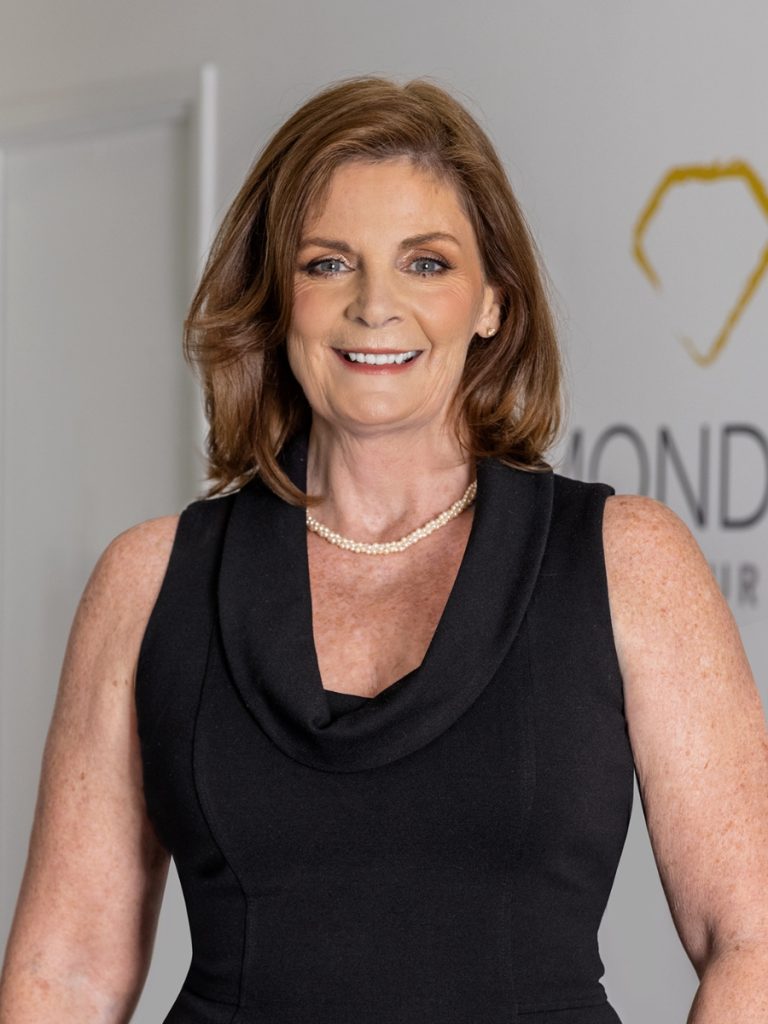 Kathleen Trocine
Boca Raton, FL
Kathleen Trocine is the Market Director of the Diamond Banc, Boca Raton office. Kathleen is a GIA Graduate Gemologist & has more than 20 years of experience in the jewelry industry. Her experience includes holding a quality control position at Tiffany & Co., working as a liaison for a U.S. manufacturer and was the jewelry production manager for Lazare Kaplan Inc. Her vast knowledge of the fine jewelry business, GIA certification, and loan expertise combined ensure the highest values paid and lowest interest rates in the industry.
Get a Quote
In Person or Online
Schedule a private evaluation at your local Diamond Banc or use our online submission form.
Start a Quote
In-Person Evaluation
Complete In Person
Meet privately with a Diamond Banc director who'll evaluate your items right in front of you & make you an offer.
Get Funded
Fast & Secure
If you accept our offer, we will issue payment immediately via check or wire transfer.
FAQs
How does the transaction work?
There are two ways you can work with Diamond Banc to get a loan secured by your fine jewelry, diamonds, & watches:
If you are looking to receive an immediate offer & same-day funding, we encourage you to visit one of our offices nationwide. Schedule an appointment at a Diamond Banc location near you, have your jewelry evaluated on the spot, and get paid immediately. Typically, this process takes less than 40 minutes.
Fill out our online submission form above & receive a quote within 24 hours from one of our expert diamond buyers. Our team will provide you with a fully-insured shipping label to mail your diamond to our headquarters. From the moment your diamond arrives at our headquarters, it remains on continuous video surveillance until the package is opened and your items are verified. If you accept our offer, payment will be issued immediately via wire transfer. If you elect not to accept our offer, your diamond is expedited back to you with a fully-insured shipping label.
What if I don't accept the loan offer?
If you elect not to accept our offer, our team will expedite your item back to you immediately.
What is the minimum and maximum amount of money I can get?
Diamond Banc regularly makes loans from $500-$250,000+ secured by fine jewelry, diamonds, and watches. Our loan offers are based on the liquid wholesale value of your item.
To learn more about our Jewelry Equity Loans & how we determine how much your item is worth, watch this video from our founder, Mills Menser.
How long does it take to fund the transaction?
In most cases, it takes less than 24 hours to receive payment from the moment you accept our loan offer.
Do I have to make monthly payments?
Yes. You will be required to make monthly interest payments during the duration of your loan. If you elect to make a payment larger than your minimum monthly interest payment, that amount will be applied toward your principal balance.
Do you provide insurance?
Yes. Your items are fully insured while in our possession.
Will defaulting on my loan affect my credit score?
No. Diamond Banc does not report to any credit bureaus. Our loans are completely confidential. In the event the borrower elects not to repay their loan, there is no negative recourse to the borrower outside of surrendering ownership of the pledged collateral.
 How is my item stored and secured?
All assets are stored on-site in one of our state-of-the-art, alarm-protected, 24-hour security-monitored, fireproof vaults. Your items are fully insured while in our possession.
Once the loan is paid off, how do I get my item back?
Once your loan balance has been brought to zero, our team will expedite your items back to you.
How long do I have to make payments?
Diamond Banc offers 30-day loans that can be extended for as many 30-day periods as the client needs. There is no minimum loan period, as our loans can be paid off in full at any time without penalty.
From The Founder
What Client's Are Saying
Yanellie Ramos
★★★★★
Absolutely amazing experience super quick and Kathleen was an absolute pleasure to work with. I would highly recommend
Nick Dazza
★★★★★
Great experience!! Kathleen was super helpful and easy to deal with. Take my advice take your business to Diamond Banc you won't be disappointed! Thanks again…
Maria Lyons
★★★★★
Excellent customer service!
Linda Wright
★★★★★
You can count on Kathleen Trocine giving you quality service. Kathleen is a professional who is extremely qualified and assures to not miss any details.
ila rabinowitz
★★★★★
She was lovely very thorough quite k knowledgeable & extremely professional
Maria Assenza
★★★★★
Kathleen is absolutely wonderful! I was pretty nervous to sell some of my jewelry for the first time, so I researched online for different options. I was in between Diamond Blanc and another location, but I chose Diamond Blanc because of it's positive reviews, and I am so happy I did! She made me feel so comfortable from the moment I walked in and left. She took her time explaining the process and answered all of my questions. You can tell she is a genuine, professional person and is honest with her clients. I plan on selling more of my pieces with Kathleen and would definitely recommend her to my own family and friends!
julie
★★★★★
Great professionalism, kindness & so easy & thorough!!! So happy that I was referred to the Diamond Banc!! I had an engagement ring & wedding band from a broken engagement & haven't worn them forever —-so it was so nice to walk out with a check!
nick carter
★★★★★
A wonderful experience. Their office is very professional and Kathleen whom helped me was highly knowledgeable and everything was done in front of me. I had shopped around other places and we came to a fair price.
Bruna Medeiros
★★★★★
Kathleen was incredibly trustworthy and helpful! Her expertise and competence show why she's a reference in the field! Highly recommend Diamond Banc!
Christian
★★★★★
Kathleen was very nice, professional and after verification honored her price commitment over the phone regarding my watch and I was paid via wire within a few hrs. Glad I found her company and would definitely use them again.
angela c
★★★★★
Kathleen was absolutely amazing. She is so knowledgeable and helpful.
Irwin Taublib
★★★★★
They were great to work with
William C S
★★★★★
Amazing Experience and very helpful. Class act would use again if need to
Leyla Esfahani
★★★★★
Very friendly, knowledgeable and helpful 👌🏻
Braydon Lewis
★★★★★
Kathleen is amazing. She made every effort to help me obtain the best value for my family's estate jewelry. She went above and beyond as a professional and as a human being. I can't recommend Diamond Banc highly enough if you need to part ways with diamonds or gold jewelry that you no longer have a place for.Thank you Kathleen and your team for all your time and energy.
Charles Firestone
★★★★★
Very pleasant to deal with.
Juli Ferrando Athanasakos
★★★★★
I felt very safe coming to this location and felt a fair deal was given. Would definitely recommend!
Ivana Johnson
★★★★★
Seamless, easy transaction. Quick turn around time for funds is also a plus! Kathleen at the Boca Raton location was very kind and knowledgeable, over the phone and in person. Very happy to do business with them!
Robert Davis
★★★★★
Yes very nice the young lady that represented us and took care of us I would recommend Diamond banc to anybody she's very very nice
jp m
★★★★★
This business was recommended to me and now I am recommending it to others. I had a very nice encounter with Kathleen. She was very knowledgeable and transparent about the items I brought her. The setting is clean and comfortable and she was very professional. I will return to this establishment if I have the need again. Thank you Kathleen for a great experience.
Jeffrey Gosnear
★★★★★
Very easy process. Friendly and accommodating. Best price given!
Nellyu Graham
★★★★★
Very happy with Kathleen service, she is very knowledgeable about gemstone, very professional and kind.I definitely recommend her.Thank you, thank you, thank you 🌺
Galia Polyanovsky
★★★★★
Amazing service! Thank you
Omar Mustafa
★★★★★
Hi, my name is Omar and I like to share my experience today with Kathleen today I sold my submariner Rolex blue face watch and I got top dollar for it above market also it was a great service professional,I recommend this location make sure to go see Kathleen in Boca Raton she will give best deal for your jewelry or watches thank you so much Kathleen your the best I make sure I pass your business card to my people and highly recommend .
Dagna Banyte
★★★★★
Very pleased with service !!! Excellent service!!
Emily Ainbinder
★★★★★
Roni Cooper
★★★★★
I have known Kathleen Trocine for many years and there is a reason why I will only work with her for my jewelry/diamond purchases. She upholds the highest of ethical standards, her honesty, passion, and professionalism towards her clients establishes a long term relationship with repeat business. I cannot recommend enough that if you are looking for a 'go to' diamond expert, Kathleen is the person to have in your corner.
Jennifer DuRivage
★★★★★
Kathleen was wonderful, super thorough and helpful!
Marilyn Diaz
★★★★★
It is wonderful to know that this company takes the time to know their customers and their needs. Kathleen was super helpful and knowledgeable. She put her expertise into the business and means alot to me as a customer.
Jenell Kelly
★★★★★
Very professional and reliable service.
Jennifer Horvath
★★★★★
This place is the only place I have ever given 5 stars to. Kathlein along with the staff in headquarters are truly amazing. I highly recommend.
Matthew Berringer
★★★★★
Kathleen was extremely helpful while picking out jewelry for my fiancé from Diamond Banc. Her knowledge made me feel confident and comfortable with my selection. Look forward to working with her again!
Chaya Springer
★★★★★
I had a truly amazing experience with Kathleen ! She was incredibly knowledgeable throughout the whole process and really listened to what I had envisioned to help me find the perfect piece! I highly recommend her and Diamond Banc!
Cynthia Lynch
★★★★★
I was on vocation and one of my co-workers introduce me to the store . Upon arriving at the store I was greeted friendly . And Kathleen out of FFL was amazing with her customer service . I lover her enthusiasm in making sure I found what I was looking for .
Don Bopp
★★★★★
mike nixon
★★★★★
excellent service, with a smile. Great offers
M P
★★★★★
Very professional!
maria galiano
★★★★★
Kathleen was amazing! Quick, easy! Professional! Hands down will do business with her again!
Michael D. Dutton
★★★★★
Kathy- thank you so much!
Anika Omphroy
★★★★★
Kathleen was a pleasure to work with. I learned a lot about my pieces and my experience at Diamond Banc was a lovely one. Thank you, so much Kathleen. -Anika
Mabel Valdez
★★★★★
Kathleen was incredibly helpful and kind. She made me feel comfortable, and the process was easy and simple.I left feeling that I had gotten the best deal possible on my jewelry.
Terry Wright
★★★★★
Jamie Colette
★★★★★
Definitely recommend. Kathleen was great to work with!
Alton Brown
★★★★★
Ms.Trocine was very helpful with all my concerns. I would give 10 stars but there were only 5!
Christina A
★★★★★
I would highly recommend Kathleen made the experience very pleasurable and easy. I love this concept and grateful thank you Diamond Banc!
Jeeten Shah
★★★★★
Thank you so much! Kathleen made the process so easy, quick, & guaranteed the most money for my jewelry. Will highly recommend to all friends and fam!!
cyndie Momplaisir
★★★★★
Alana Dorceus
★★★★★
The lady was very sweet,she has a beautiful personality very nice to me and me mom I highly recommend diamond banc
CrystalSpectrum
★★★★★
Excellence and top professionals do work here. Highly Recommended.
Janice Alvarez
★★★★★
Kathleen is the best , she was extremely knowledgeable and helpful through this whole process . Highly recommended her for all your Diamond needs !
Tom Latocha
★★★★★
Kathleen was professional & knowledgeable. She was very accommodating in structuring my loan with a fair rate, especially during these times were others are taking advantage of the situation. Would definitely recommend their services. Thanks Again!!!
Lucy Keyes
★★★★★
Teresa N
★★★★★
I highly recommend working with Kathleen! She is wonderful to work with, super nice, kind and very knowledgeable. She even stayed late for me which I appreciated. I was pleasantly surprised and impressed with my experience.
Shey Lee
★★★★★
Elizabeth Mahon
★★★★★
Kathleen was incredibly helpful and kind. She made me feel comfortable, and answered all my many questions. I left feeling that I had gotten the best deal possible on my jewelry.
Nat P
★★★★★
The most professional and accommodating loan officeI have ever been to. Kathleen is so helpful and personable.On a 1 to 10 my experience has been a 10 and I highly recommend Diamond Banc. A high class operation!
Jerry Etienne
★★★★★
My experience here was top tier. Kathleen took the time to educate me and went above and beyond to cater to my needs. I give this business a 5 star ! I will definitely be back in the future.
John Bogdan
★★★★★
Kathleen was a please – very professional and accommodating- would recommend to everyone
Nigel Bradham
★★★★★
Hi guys Kathleen of Diamond Banc I highly recommend for the best quality of your diamonds she is amazing and was a tremendous help to our family. Thank you Kathleen for your hospitality and business.
Louis Haddad
★★★★★
paul trocola
★★★★★
I have had the great pleasure of doing business with Kathleen . I will say that she is so professional and most of all knowledgeable at her business. What a pleasure it was to be part of her establishment . I truly trust her decision making. I will continue to do future business with her and I will recommend her to my friends.Thank you
Cindy Gonzalez
★★★★★
Kathleen is professional and a pleasure to do business with!
BERVONA JEROME
★★★★★
Jennifer Donaldson
★★★★★
I have posted for Kathleen a couple of times. She has amazing customer service.She is so knowledge and forth coming, made me feel like family.Love the personal touch.Jennifer
Jason Perry
★★★★★
Diamond Banc is THE go to destination to sell or get a loan on your fine jewelry and luxury watches! Kathleen is a diamond expert, very knowledgeable and gives you the best deal when buying or loaning on your jewelry and watches
William Raynor
★★★★★
Kathleen at Diamond Banc is excellent. She knows her business. Kathleen looked at my jewelry, did some research, and a check was issued at once. Thank you very much for such great service!
Elizabeth Mackay
★★★★★
I'm visiting Diamond Bank in Boca again and Kathleen is assisting me. She so welcome in and warm. If only customer service could be this great everywhere. I made an appointment through their link on Google Maps and Kathleen was here right on schedule waiting for me. There is metered parking immediately out front and the machine takes cash so it's easy to use. I'm sure I'll be back.
Mahmoud Masri
★★★★★
Steven Gilletly
★★★★★
Kathleen was exceptional. Great customer service.
tyairie greene
★★★★★
Very helpful & polite spoke on the phone before I came to the establishment and she had everything prepared for me once I arrived
felicia k
★★★★★
I went to Diamond Banc to get a loan on my diamond ring being used as collateral. I felt nervous and anxious as this was a new experience for me and wondered would it be safe? This ring is especially precious and valuable to me! However after speaking with Kathleen I felt a wave of peace wash over me as she explained all the details to me and I felt reassured! I left feeling safe and knowing that my ring was in trusted hands until I pick itup! Thank you Kathleen for making this process easy and stress free!!…
jamil hindi
★★★★★
Kathleen was amazingly helpful and helped complete the transaction quickly and efficiently. I would highly recommend Kathleen and Diamond Banc.
Johnnie DDJ
★★★★★
I'm very thankful for the help from Kathleen T. Very personal and up front. DIAMOND BANC and her service was a truely awesomely winsome. Again thank you
Lonnie Bolar
★★★★★
Lisa Kennedy
★★★★★
Kathleen was such a breathe of fresh air! She was so helpful and knowledgeable. You can see her passion for her industry. She answered all my questions and more. I'll definitely be back!
Kristen Baney
★★★★★
I went to see Kathleen to have my old Diamond ring looked at. She was very thorough, nice, friendly, welcoming and respectfully honest. She took the time to explain everything to me and give me the most money possible for my Diamond. She gave me the highest offer out of 4 different people. Thank you for your patience and time when I needed help. I would highly recommend Kathleen to anyone who is looking for a good and honest professional.
NLC
★★★★★
Captain Berger
★★★★★
The manager, Kathleen was very friendly, very professional, very knowledgeable, and offered me a fare price for my used watch. I have already recommended her to a friend. Thank you.
Mia Zoumas
★★★★★
Kathleen was supppppper nice and professional. She gave me more than I was expecting to receive on my two gold pieces and the whole experience was enjoyable and quick! Thank you Kathleen you have a great little store !
grace samara
★★★★★
Kathleen is a true professional, explains everything very well and is very knowledgeable , about diamonds and gemstones, she was an instructor at GIA in New York for many years, and she really knows her business inside and out and she is passionate about what she does. She was such a pleasure to work with and I highly recommend.
Paul Hackworth
★★★★★
Nervous at first , but Kathleen made me feel completely at ease . Professional . Articulate . Knowledgeable. She was a tremendous help with evaluating my needs and going over my options . Can't say enough here about how good she was with what I could do with my collection .
ALYSIA GORE
★★★★★
Kelly Berringer
★★★★★
Kathleen is wonderful to work with! She is so knowledgeable and helpful! Highly recommend working with her!
Kimberley Berringer
★★★★★
Kathleen is professional and easy to work with. She is very knowledgeable and makes the client feel at ease.
Leo Brigestone
★★★★★
Jorge Young
★★★★★
Kathleen is a great a person and knows her gems well. It amazes me how she can breakdown things and shows interest of helping me out. Would highly recommend to speak to her.
Paula B
★★★★★
Nick Tumminello
★★★★★
Great experience and customer service. Personable and easy to work with. Recommend to sell your jewelry.
Daniel Aspinwall
★★★★★
Kathleen was very friendly and extremely knowledgeable. She was able to answer questions about my past experiences with diamonds and the official reports as well as provide something's to look for when purchasing in the future. I am confident she was more than fair and based on my experience I would recommend her and Diamond Banc to anybody looking to buy/sell jewelry.
Sara Kaine
★★★★★
Kathleen was very helpful with getting me a quick same day loan . The process was very easy , she walked me through everything and in about 20 minutes I was in and out of the shop. I would definitely use this loan service again .
Gina Ganim
★★★★★
I met with Kathleen today and the entire transaction from the initial phone inquiry to the evaluation of my ring was the most professional and friendly experience. The facility is very clean and personal. While selling or taking a loan on jewelry is not always a pleasant life event I can tell you the knowledge, friendliness, and accommodating attitude that Kathleen provided made me feel good about my whole experience! I would highly recommend!
Raffi Deradourian
★★★★★
Excellent service!! Kathleen was very helpful from start to finish and made the transaction as smooth and easy as possible. Couldn't be happier. I highly recommend Diamond Banc!
McKenzie Francois
★★★★★
Love these guys. They are always reliable and give the best prices for whatever you have. Absolutely recommend them!!!!
Xammany Vongratsamy
★★★★★
Alicia Ann
★★★★★
Super easy!! Very fair pricing and terms!
clarke lasky
★★★★★
Kathleen and David are of the highest integrity. Truly the bar for professionalism. I was very impressed with the process. It was fast and given a fair value for the item. If i have anybody looking to sell a piece of jewelery I could honestly use my name to recommend them. Thank you
Angelica Vega
★★★★★
Kathleen was absolutely amazing! Will definitely be returning here to sell unwanted jewelry.
aSee all Google Reviews
Visit a diamond banc near you
Diamond Banc has locations in Tampa, Boca Raton, Miami, Aventura, Orlando, Nashville, Atlanta, Charlotte, Kansas City, Columbia, & Rochester.
What We Loan On
Diamond Banc is a trusted industry leader offering online short-term jewelry equity loans for people who use their jewelry as collateral.
Boca Raton Pawn Loans from Diamond Banc
Looking for a quick and easy short-term loan on your diamonds, jewelry, silver and gold jewelry, and luxury timepiece? Get access to quick liquidity using your jewelry while simultaneously avoiding the stress of your local pawn shop using Diamond Banc in Boca Raton!
Diamond Banc specializes in providing loans to individuals who have fine diamond jewelry and engagement rings, high-end luxury watches, and jewelry from top designers like Cartier, Bulgari, Tiffany & Co, and more. These items are used as collateral to secure the loan. The loan amount is determined by the liquid wholesale market value of the item. While the loan is in repayment, the item is stored in our secure vault. Once you have repaid the borrowed amount and fees, we will return the item to you.
Diamond Banc of Boca Raton also makes loans against luxury watches such as Rolex, Patek Philippe, Cartier, and more. Diamond Banc pawn loans are set up with the borrowers' preferences and needs in mind, like traditional loans. At the end of the day, we want them to make sure your items are returned to you. Our Market Director in Boca Raton will tailor the loan details to your individual needs.
Benefits of a Pawn Loan from Diamond Banc's Boca Raton Office:
Highest Loan Values: Diamond Banc's team of experts and vast network in the jewelry industry ensure that you receive the highest pawn loan values for your items.
Customizable Loan Repayment Terms: We value transparency and work hard to meet your needs. Our loans are structured with flexible repayment terms that fit your financial needs. We offer superior repayment options compared to other pawn loan options in Boca Raton.
Credit Line Flexibility: Diamond Banc even allows you to use your loan as a traditional line of credit. Providing your loan is current, we allow customers to draw funds up and down against their items as needed.
Best Loan Terms Guarantee: We offer you the best combination of the loan value and low cost of funds. Check our competition for yourself. Our pawn loan values never expire, meaning that you can shop around for comparable offers. Once you're confident you've gotten the top offer, come do business with us!
Contact-Free, Digital, and Automatic Loan Repayment Options Available: Diamond Banc has simplified the entire process of obtaining and paying off a pawn loan. We have set up an easy loan process that can be started from the comfort of your own home and ensures your account stays in good standing.
Once you have a loan, we make it easy for you to make payments and options to pay down the principal amount as you go, something a traditional pawn shop rarely offers. We offer automatic monthly payments, so you don't have to worry about remembering to make your payment each month.
Large Loans $50,000-$250,000 Available for Business or Personal Use: Every situation is different. Whether you're looking to borrow a small amount or a larger amount, we can help you. We offer loan values up to $10,000,000 with immediate funding.
Diamond Banc offers an unparalleled experience that is a fast, discreet, and confidential way to be funded in Boca Raton. We provide the white-glove experience you deserve and treat all customers with kindness and professionalism. Our team is dedicated to providing the best loan terms possible to our customers. Whether you have a 0.50-carat diamond or a 10.00-carat engagement ring, you will find your experience with Diamond Banc convenient, secure and confidential.
Diamond Banc's Unique Loan Process
Diamond Banc does not run any credit checks, employment verification, or require a repayment guarantee. We also do not report the loan to a credit bureau; so it will not affect your credit score, even if you default on the loan.
The loan process with Diamond Banc is quick and easy. We can usually have funds in your account in as little as two days. Start by filling out our simple loan quote form on our website. Within 24 hours of receiving your submission, we will send you our initial offer. After reviewing our initial offer, we will schedule an appointment with you at our conveniently located Boca Raton office. Once your item has been evaluated in person, you will be given our official offer and paid immediately via check or wire transfer.