Fast. Simple. Secure.
Jewelry Buyer in Boca Raton
Let our highly qualified experts assist when it's time to sell your jewelry.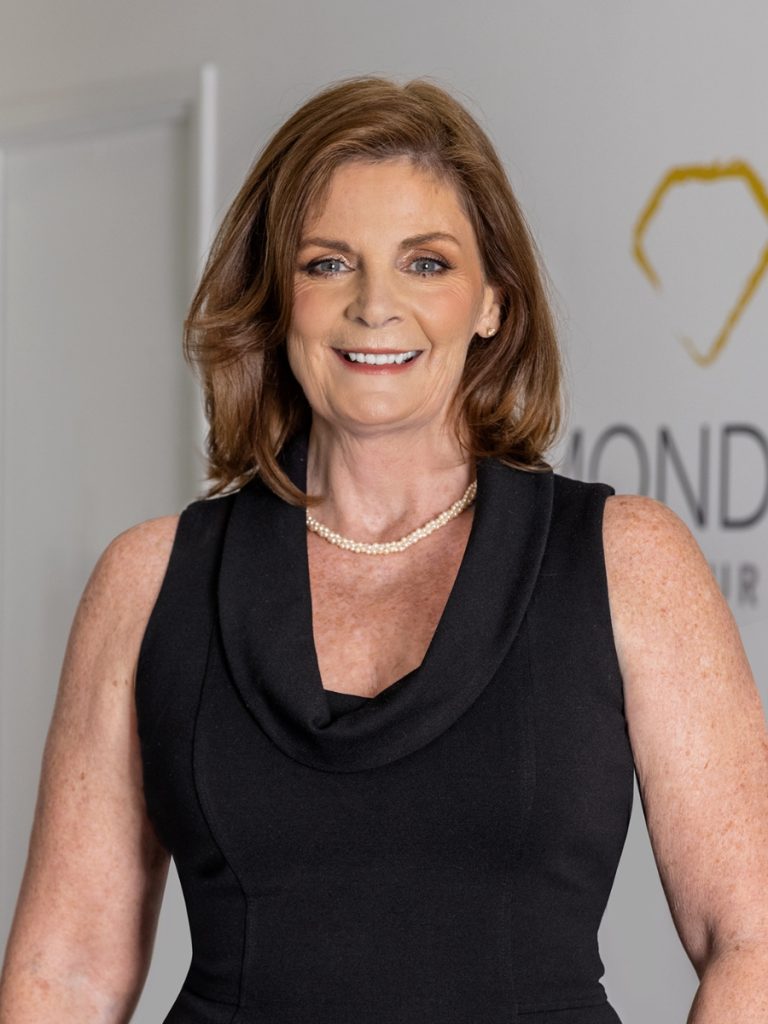 Kathleen Trocine
Boca Raton, FL
Kathleen Trocine is the Market Director of the Diamond Banc, Boca Raton office. Kathleen is a GIA Graduate Gemologist & has more than 20 years of experience in the jewelry industry. Her experience includes holding a quality control position at Tiffany & Co., working as a liaison for a U.S. manufacturer and was the jewelry production manager for Lazare Kaplan Inc. Her vast knowledge of the fine jewelry business, GIA certification, and loan expertise combined ensure the highest values paid and lowest interest rates in the industry.
Get a Quote
In Person or Online
Schedule a private evaluation at your local Diamond Banc or use our online submission form.
Start a Quote
In-Person Evaluation
Complete In Person
Meet privately with a Diamond Banc director who'll evaluate your items right in front of you & make you an offer.
Get Funded
Fast & Secure
If you accept our offer, we will issue payment immediately via check or wire transfer.
FAQs
There are two ways to work with us:
Visit an office near you: Schedule an appointment at one of our offices nationwide to have your jewelry evaluated on the spot, right in front of you, in a private, luxury environment & get paid immediately.
Work with us online: Fill out our online submission form above & receive a quote within 24 hours from one of our expert jewelry buyers. Our team will provide you with a fully-insured shipping label to mail your item(s) to our headquarters & issue funding immediately upon accepting our offer.
Why should I sell my jewelry to Diamond Banc?
Clients love working with Diamond Banc based on the transparency and guidance that we deliver.
We show you wholesale comparable items to yours, what dealers are asking for them, and what dealers are selling them for and we show you this on the largest dealer-to-dealer trading platform in the world. We explain why we're making the offer that we're making, and allow you to understand that you're truly getting the most they can for your fine & designer jewelry.
Our ultimate goal is to ensure you feel confident in your decision to sell your jewelry by providing you with the transparent industry-specific education you deserve.
What jewelry brands do you buy?
Diamond Banc purchases a variety of designer jewelry brands, including but not limited to, Cartier, Tiffany & Co., Graff, Van Cleef & Arpels, Harry Winston, & David Yurman.
Upon acceptance of our purchase offer, we will issue payment to you immediately via check or wire transfer.
How long does it take to sell my jewelry?
Selling your jewelry to Diamond Banc is fast, simple, and secure. Schedule an appointment at a Diamond Banc location near you, have your jewelry evaluated on the spot, and get paid immediately. Typically, this process takes less than 40 minutes.
No. When you sell your jewelry to Diamond Banc, there are no additional fees. We encourage you to visit an office near you for a free, no-obligation item evaluation to find out what your jewelry is worth.
What is a Jewelry Equity Loan?
At Diamond Banc, you have the option to retain ownership of your jewelry, while still enjoying the liquidity as if you sold outright. Diamond Banc is the nation's #1 jewelry buyer & jewelry-secured lender.
With a Jewelry Equity Loan, you can borrow against the value of your jewelry while still retaining ownership of it. Visit our Jewelry Equity Loan page for more information.
visit a diamond banc near you
Diamond Banc has locations in Tampa, Boca Raton, Miami, Aventura, Orlando, Nashville, Atlanta, Charlotte, Kansas City, Columbia, & Rochester.
What We Buy
Sell Your Jewelry in Boca Raton
Are you looking to sell your jewelry? Diamond Banc of Boca Raton is the optimal place to sell your jewelry. We understand when you are selling your jewelry, receiving the highest amount is the highest priority. Our jewelry buyers provide not only the best amount when selling your jewelry, we also provide an excellent experience without the high-pressure tactics some other jewelry buyers use. Diamond Banc Boca Raton is the premier jewelry buyer of the southern Florida area. We take every value-adding factor into consideration when completing your no-obligation jewelry evaluation, to ensure you get the best offer for your jewelry. Diamond Banc offers a variety of jewelry liquidity options. Our jewelry buyers can assist you in selecting the option that best suits your needs. Our menu of liquidity options includes Immediate Purchase, effective consignment services, a jewelry-based pawn loan, and more.
Whether you are looking to sell your engagement ring, sell your designer jewelry, sell your inherited estate jewelry or gold jewelry pieces, you want to ensure you receive the highest possible values for your items. If you're looking to sell your fine jewelry, Diamond Banc is the top jewelry buyer in Boca Raton, Florida. Diamond Banc takes every value-adding factor into consideration when evaluating and assessing your items' worth. Each of our expert buyers have decades of experience and are trained in the jewelry buying process. We are passionate about assisting our clients and providing them with the most for their items. Whether you're looking to sell a single solitaire ring with a 0.50 carat or your Harry Winston exceptional 5.00-carat diamond ring, your Rolex watch, or antique estate jewelry, we are eager to earn your business. Diamond Banc is the premier buyer of branded designer jewelry such as Cartier, Harry Winston, Van Cleef & Arpels, and more.
Diamond Banc is eagerly acquiring the following:
Diamond Engagement Rings
We purchase diamond engagement rings of all qualities, styles, and carat sizes. We often pay premiums for antique settings, Old European cut diamonds, as well as rings that feature diamonds two carats and larger. Diamond rings from designers often carry a premium value, such as a diamond ring from Tiffany & Co., Cartier, etc.
Diamond Fashion Jewelry
We buy tennis bracelets two carats and larger, diamond bangles, diamond earrings of all styles (hoops, dangle earrings, stud earrings, etc.) Diamond fashion jewelry from designer lines often carries a premium.
Diamond Banc Liquidity Options & Customer-Driven Culture
Diamond Banc specializes in purchasing large and important jewelry of all types. Unlike many jewelry buyers who simply buy and resell back into the same local and limited market, Diamond Banc sells to a global network that includes the end consumer, retailers, wholesalers, and dealers. This allows us to provide you with an industry-leading offer and keep the transaction fully confidential. Diamond Banc in Boca Raton offers a menu of liquidity options, including immediate purchase, effective consignment services, jewelry pawn loan services, and our signature VIP Sellers Agent Service on important pieces.
How Does It Work?
Get started by submitting your items through our website for an initial evaluation or if you prefer to meet one-on-one, you can set an appointment with the Boca Raton buyer. Diamond Banc is happy to purchase one piece or purchase your entire estate and always offers no-obligation jewelry value assessments. Diamond Banc in Boca Raton is able to offer the best amount for your pieces. Whether you are selling a single jewelry item up to your entire estate diamond jewelry, you will receive the white-glove service and prompt top dollar payment you deserve!
Our Boca Raton Director, Kathleen, has decades' worth of experience evaluating and purchasing jewelry of all kinds and is a GIA Graduate Gemologist. Kathleen has extensive knowledge in the industry, as well as being previously employed by the industry's authority on diamond grading, the GIA. She is truly an expert in her field. Rest assured, we will make you the most competitive offer possible while providing all of the information needed to make the best decision for your situation. If you've inherited jewelry pieces and need to split the value among family/estate and wish to sell a portion or all of the pieces, Kathleen is there to be a resource for you!
Diamond Banc in Boca Raton specializes in evaluating entire estates worth of jewelry, as well as rare diamonds and vintage designer pieces. We also purchase and loan against all diamond jewelry and luxury swiss watches. We offer free, no-pressure jewelry and watch assessments to help you understand the true liquid value of your items so you can make an informed decision. Our goal is to provide exemplary customer service so you feel confident about the decision you made.
Our process is straightforward, simple, and we fund transactions immediately. Start the process online to discover the value of your items and visit us in person at our Diamond Banc of Boca Raton location, conveniently located on the corner of Federal Highway and South East 1st Street.