Jewelry is often regarded as a priceless investment with significant sentimental and aesthetic value. But sometimes, these prized assets simply collect dust. Instead of hoarding jewelry you no longer use, what if you could generate some revenue out of it? Yes, whether it's a gold ring, watch, or a necklace that has been stored in your safety deposit box for years, you can sell it and put the money to better use.
Are you looking to sell gold in Orlando, FL? You have found the perfect place. Here are some tips by the experts at Diamond Banc to help you sell your unused jewelry. With the sale proceeds, perhaps it's time to treat yourself with a vacation, reinvent your business, pay your college fees, secure your future, or fulfill whatever financial gap that has been pulling you down.
Understanding Karats And Their Values
Now that you have decided to sell your unused jewelry, let's get to the serious stuff, shall we? Before diving into the gold-selling business, you need to get some basics out of the way. If you want to know the value of gold jewelry, you must understand how gold is measured.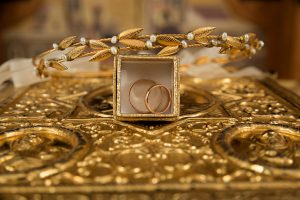 Gold is measured in karats. 
If you have gone shopping in a jewelry store, you must have heard the word "karat" applied to gold jewelry. But what does it mean? Karats are some numbers stamped on pieces of gold in the format of "xxK" or "xxKT." These numbers refer to the type of gold and content in the jewelry.
Here Is Some More Information About Karats:
Karat is a measure or a ratio of gold to other metal alloys in your piece of jewelry.

Karat is measured on a scale of 0 to 24. For instance, 24-karat gold consists of 100% gold. 18-karat jewelry contains 75% gold and 25% of other metals. 14-karat gold is 58% pure gold, while 10-karat gold has 42% gold content.

The higher the karat, the more the gold content, and the more expensive it is.


Other metals and alloys used alongside gold include copper, nickel (rare), silver, and palladium.
But why use other metals instead of pure gold? Gold is malleable in its pure state — it would be too soft to use in its pure form. As such, other metals are added to it to boost its durability and sometimes to enhance color.
Understanding How Gold Is Valued In The Market
Now that you have gold, how do you cash in? How do you get the best deal in the market? For you to achieve this goal, you need to do a bit of homework. Otherwise, you might get a raw deal if you quickly rush to your local jewelry shop or gold parties.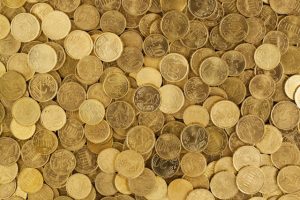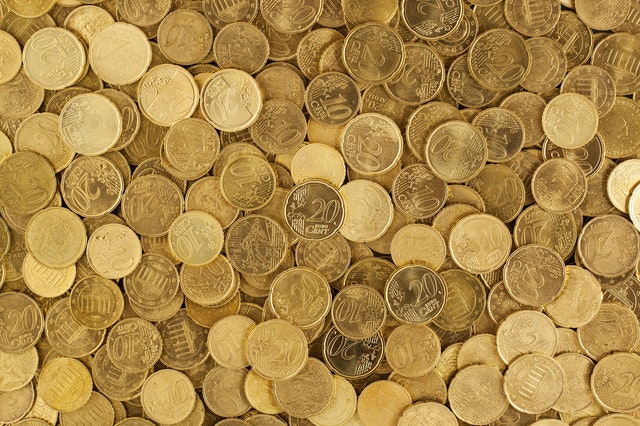 How is gold measured in the market? To answer this, you need to understand the scales. The weight of gold is used to determine the value of gold. Is it that easy? Not so fast. Jewelers use different scales to measure gold — so you need to understand the difference.
Some dealers use a measurement standard called Troy ounce, while others may use US scales. The Troy ounce measures 31.1 grams per ounce, while the US scale measures 28 grams per ounce. Other dealers use a measurement system called pennyweight, which is equal to 1.555 grams.
Understanding the different measurements helps you get the optimal value for your gold. Besides, it enables you to steer clear of sneaky dealers. For instance, someone measuring your gold in pennyweight, only to pay you by the gram — they will have paid you less for more weight of gold!
PRO-TIP
Don't let jewelry of different karats be weighed together. Some crafty dealers weigh all the pieces of jewelry together and pay for the lowest karat value. Instead, sort your jewelry by karat value before heading to the market. Organization helps you keep a better tally of your expected value per karat (individual assortment).
How Does The Current Price of Gold Affect Your Sale?
While jewelry is one of the uses of gold, today, gold is sought after in the manufacturing industry to design electronics and specific medical equipment. In a perfect market, the gold value is likely to fluctuate in response to changes in demand. Besides demand, the supply of gold and the US dollar value are other factors that affect the value of gold.
So, now that the gold price isn't constant, how does the current price affect your jewelry price? In the strict sense, gold jewelry — on multiple occasions — is valued for the item's creativity, artistry, and uniqueness. However, this doesn't mean that the current gold value doesn't matter. If you are about to sell gold in Orlando, FL, be sure to check the current market prices — most dealers are likely to refer to this price when buying your piece of jewelry.
Quality Assurance of Your Gold
We live in a world where counterfeit products have infiltrated the market. That said, verification of your precious jewelry is paramount. When your jewelry is determined to be genuine, you can be guaranteed that it will fetch top dollar in the market.
Understand the quality of gold jewelry that you have. Is it in mint condition? Would it have more value if sold as a complete jewelry set or as melted gold? To find the actual value of your gold, avoid pawn shops since they are only interested in the gold content. Instead, take it to an appraiser who independently determines the value of your jewelry.
While this won't come free of charge, it will be worth every penny. The appraiser may find that your jewelry is worth more than its weight when you put its artistic value, exclusivity, and workmanship in the equation.
Tips For Finding A Seller


Gold jewelry ✓
Value ✓
Quality✓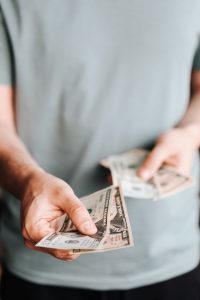 Next, is to find a buyer for your jewelry. But where do you start? Here, patience is a virtue. It's always not wise to jump at the first offer you receive for your gold — you have to do some groundwork, again.
Remember, while the temptation to try Gold Parties might be calling, ignore this idea. A Gold Party is similar to a Tupperware party in that a small group gathers at a host's home to sell their gold jewelry to a gold buyer.  Gold Parties are all about fun rather than value. After all, these parties are organized by people trying to take advantage of the social aspect. Yes, it's quick money, but history shows that you will lose about 20 to 30 percent of the actual value of your item.
Before narrowing down on a particular buyer, check for reviews that give basic information about the dealer. If there have been complaints about the dealer — this is crucial in helping you separate chaff from the grain.
If you have settled on a buyer of choice, ensure that you are legally protected. Read the application and contract in and out to understand every clause. Be on the lookout for tricky clauses that the buyer may sneak in to eat into your proceeds.
Gold buyers are required to request gold sellers for their government-issued identification. The identification is pivotal in taming money laundering and the sale of stolen property. Since this rule binds all reputable buyers, be warned when a dealer doesn't ask for your ID.
PRO-TIP
If you choose to mail your item, ensure you understand the terms and conditions in and out. Besides, find out whether your articles are insured, how long it takes to receive the money, and what happens when you turn down their offer. Remember to take photos of the item and hold on to all documentation and filings if something goes amiss.
The Bottom Line
Paper currencies have come and gone, but gold has stood the test of time. While diverse cultures have esteemed gold for its beauty and hold it as a mark of wealth, investors look upon gold as a diversification strategy, especially when the local currency loses value.
You, too, should have a double-minded strategy when it comes to gold. Yes, it's a symbol of beauty when ingrained in your jewelry, but when you no longer wear or use it as an accessory, it's time to head into the market and get a price for it. Instead of letting your jewelry rot (not really) in the safety deposit box, contact a dealer, and at the end of the day, you will end up with some money in your pocket. Following these tips above will avoid the pitfalls that usually entrap unsuspecting jewelry sellers.
Why Choose Diamond Banc?
Now that you are armed to the teeth with gold-selling tips, it's time to go out there to get some dough. Not yet found a buyer in Orlando, FL? You have a perfect solution in Diamond Banc. Whether it's your gold watch, necklace, or ring, we are your buyers when you need to sell gold in Orlando, FL, and other regions.
Ready to get started? Here is our simple process. You start by filling out our simple online form, describing your gold items. Our team reviews your item details and gives a purchase quote. Then, we set up an appointment for you to visit our Orlando, FL office in person to complete the transaction.
After your item is verified, we immediately issue your payment through wire transfer or check. And if you are unsure about our offer, don't worry, there's no cost or obligation for the evaluation.
What are you waiting for? Click here to cash in on that neglected piece of gold jewelry.
Diamond Banc is the nation's top-rated jewelry buyer & lender. Visit one of our nationwide locations, or work with us from the comfort of your home.
Tampa, FL – Boca Raton, FL – Miami, FL – Orlando, FL
CONTACT DIAMOND BANCnavigate_nextGET A LOANnavigate_nextSELL MY JEWELRYnavigate_next
Related Posts