Through the recent waves of the pandemic and how it has affected our daily lives, it's no secret that many of us took a hit financially.
If you're seeking a quick way to help overcome an unanticipated expense or go all-in on a promising investment opportunity, selling your jewelry can seem logical. Nonetheless, many of us hold strong sentiments of attachment to our shiny little things. Hence, it may be harder to say goodbye when it comes down to actually selling.
If you're reluctant to let go of your gorgeous jewelry entirely, have immediate monetary necessities but don't have the time or energy to go from one store to the next, there's an alternative solution!
Why not get a loan on jewelry online right from the comfort of your home? To pawn jewelry means to secure the possibility of returning the item to you, so why not choose a method that will advantage you.
That pawn shop down the street operates the old-fashioned way built on inflexible loan formats offering one-sided deals, with odds that usually end with you losing your luxury goods.
OVERCOMING FINANCIAL HURDLES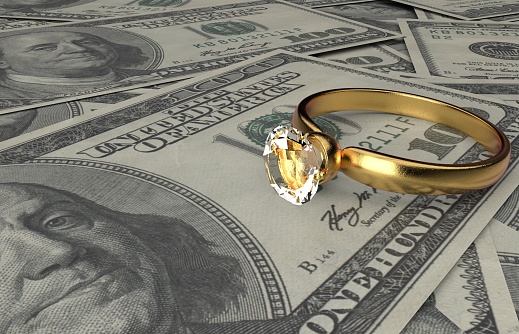 One of the most prominent motivations one may decide to visit a business that provides jewelry pawning services is usually related to their financial conditions plummeting. With the constant evolution of e-commerce and online servicing, people seek cash money faster and more conveniently.
You've held onto your jewelry box for years, collecting dust. Why not leverage it to overcome your financial burden? With a jewelry pawn, you are avoiding outright selling and have control over your item. Diamond Banc offers loan plans with repayment periods ranging from 2 months to 5 years.
You may choose to pay your loan in lump sums to regain your precious items faster; why not? Such flexibility lets jewelry pawning become a more innovative solution to help consumers win the day and feel good knowing they've made the right choice during economic distress. The best of all is being in sway, especially when your situation gets better.
MAXIMIZE YOUR ITEM'S WORTH
One way to up your chances of getting the most dollars for your jewelry is ensuring you clean and repair them to look more appealing. If you're doubtful about this process, seek the help of a skillful bench jeweler for professional assistance.
First impressions are essential. That extra time spent on bettering the aesthetics of your jewelry can enhance the output of your loan offer.
Presentation is critical, so if you got the original box and receipt of your gorgeous jewelry, make sure you include it to bring your item's condition as close to pristine.
EASY STEPS FOR JEWELRY PAWNING ONLINE
1. RECEIVE AN INITIAL ONLINE QUOTE
Fill up our simple and free online submission form to describe your jewelry. Once reviewed, our expert team will reach out to you with an initial quote, typically within 24 hours, excluding weekends.
2. GET AN EVALUATION FROM INDUSTRY EXPERTS
After examining our offer, we'll send out a prepaid shipping label so you can mail in your items securely to our premises for an expert evaluation. That label pledges a fully-insured transport that protects your items while in transit.
3. GET PAID QUICKLY & SECURELY
Once the evaluation is complete, a team member will contact you with an official proposal and organize an immediate payment through bank transfer or check. Not liking the offer we've made? Don't worry! We'll deliver back your item to you as stated in our no-risk, no-obligation policy.
CHOOSE A REPUTABLE PAWNSHOP

We think that clarity should be part of the core values of a customer-focused business that operates with honesty & transparency. Once your loan is active, we will store your collateral in our secure & fully-insured vaults.
You can draw from your asset as long as your loan is open. You have absolute freedom to treat your jewelry equity loan as a traditional line of credit. Finished paying your loan? We will ship your item back to you in the same condition we've stored it.
Designer jewelry is frequently in-demand from pawnbrokers, especially if they're prominent luxury names like Graff, Cartier, Tiffany & Co., or Chopard, just to name a few.
When planning to pawn jewelry, consider how you can present your pieces in the best possible light. Presentation means everything when pawning fine jewelry as it demonstrates how important it is to you and why others should value such importance. If your items are taken care of and presented well, this will favor the negotiating part for you.
TO GET THE MOST OUT OF YOUR LUXURY GOODS: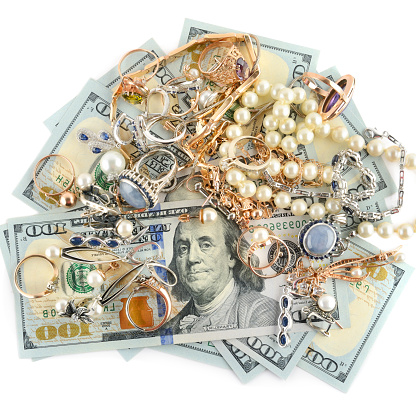 DEAL WITH A RELIABLE AND TRUSTED JEWELRY PAWN SHOP.
Research different pawn shops online to determine if they hold the proper knowledge and skills to assess the kind of merchandise you want to place as collateral.
Read customer reviews and business ratings. These testimonies are genuinely a no-brainer because if you've done your homework right, you will feel much more confident working with the right people who have your best interest at heart.
ARE THERE ALTERNATIVES TO PAWNSHOPS?
Yes, Diamond Banc is one.
Pawning your unwanted diamond or gold jewelry is only logical if it profits you while making it clear and easy for you to retrieve your precious items.
Want to sell instead? You may already have considered a retail jewelry or consignment store near you as a great option. Still, you may end up underselling or waiting for weeks (if not months) to finally get news that someone is interested in your item.
We have a vast network of reputable retail jewelers in the country and function with a data-driven approach to match your item with a qualified buyer at a reasonable price.
KEY QUESTION TO NOT WASTE YOUR TIME
If you're going to sell your unwanted jewelry outright, how much time are you willing to invest along the way? Who will put together the product description and images to attract potential buyers? Are you going to have your item assessed or go with your gut feeling and luck?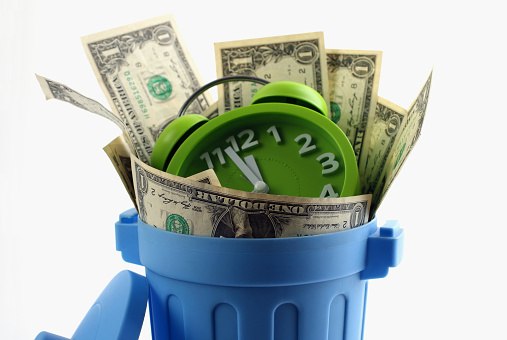 We know your time is important to you, and we highly value it. By cutting down wasted time along the process in your efforts to sell your precious items, you are consequently maximizing your potential return.
Pawn Shops are great for immediate urgent funds for those who can't wait to weigh their options during financial hardships. But why make a desperate move, especially if you're holding on to a fabulous designer piece? Diamond Banc is your answer if you're looking for a quality customer-driven approach, industry expert assessing & A1 after-sales service.
WHY SHOULD YOU PAWN JEWELRY WITH DIAMOND BANC?

Since 1896, Diamond Banc has been supplying outstanding & trustworthy financial solutions to customers throughout the Midwest and beyond. Our founder, Mills Menser, is a 4th generation jeweler that inherited his know-how and customer care expertise from family traditions. We operate with high diligence and utmost transparency, always pledging the safety of our customers' luxury goods. If you own an unused Rolex watch or have unwanted jewelry you would like to sell or loan; Diamond Banc is the ideal alternative! Here are a few reasons why we are ahead of our competitors:
Premium loan values
Unpaired customer service
Flexibility on a credit line
Reasonable treatment of overpayments
Pre-authorized payments and notifications
Full Insurance on our luxury goods
Adjustable payment choices
Done Trustingly & Transparently
125+ Years Reputation
Multiple Locations
User-friendly loan management
Diamond Banc is aware of the importance for customers to get the highest dollar for their goods in a loan transaction. That's why we are taking the lead by offering the very best jewelry-backed loans in the country.
We care about the experience and strive to make you feel comfortable along the way. We will never tolerate bullying or malicious tactics used by a few down-the-street pawnshops who hustle their way in, so you accept a ridiculous loan with wallet-breaking fees.
Diamond Banc takes pride and pleasure in helping clients overcome financial hurdles by offering individuals flexible loans with reasonable payback plans. When we estimate your item, whether it's because you want to sell or pawn jewelry, the approach to making the best possible offer to you remains unchanged.
FINAL THOUGHTS

Diamond Banc, we help customers with selling or getting a loan against their fine jewelry. Our 125+ years of experience in the jewelry sphere and rich selection of financial solutions allow us to offer you unpaired product price/quality ratio, tailored flexibility, and a widely rich network of potential buyers in the country.
Diamond Banc has the network, buying power, and loaning knowledge to offer you a fully tailored service. Our expert evaluation method and outstanding customer care are put in place to ensure you get the best return. Talk to a specialist today!
Are you in the Midwest and asking yourself "Is there a reliable jewelry pawn shop near me?". Diamond Banc is the answer. You can choose to work with us directly from home or swing by one of our nationwide locations.
Diamond Banc is the nation's top-rated jewelry buyer & lender. Visit one of our nationwide locations, or work with us from the comfort of your home.
CONTACT DIAMOND BANCnavigate_nextGET A LOANnavigate_nextSELL MY JEWELRYnavigate_next
Related Posts