Kansas City's
Premier Rolex Buyer
Our watch buyers know exactly what your Rolex is worth
& pay industry leading prices.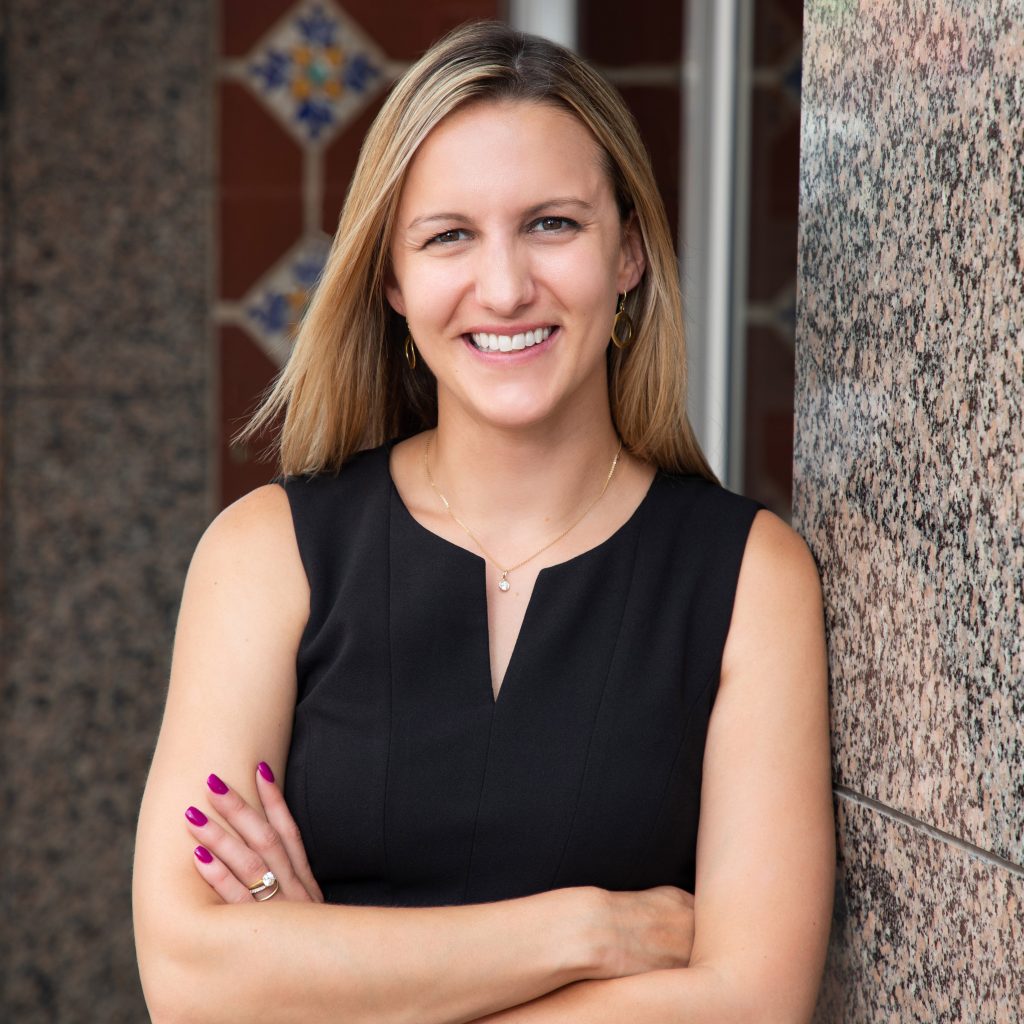 Sicily Von Overfelt
Kansas City, MO
Sicily has over 14 years of experience in the jewelry industry and 10+ years with Diamond Banc. She began her jewelry career in retail sales, where she gained a vast knowledge of many designer brands. She has managed online sales for a multi-million dollar retail store through eBay, 1st Dibs, and other pre-owned luxury jewelry-selling websites. She is a GIA Diamonds Graduate and is working towards completing her Graduate Gemologist degree on scholarship.
Sicily is the Director of Diamond Banc in Kansas City, authenticating and purchasing pre-owned luxury designer jewelry, diamonds, and watches from the public. Along with buying, Sicily specializes in Jewelry Equity Loans, which allows her clients to retain ownership and secure funds using their luxury items.
Sicily has extensive training in designer jewelry, diamonds, and fine Swiss watches. Due to this dedicated continued pursuit of education, Sicily heads the training of new directors/buyers for Diamond Banc. She prides herself in offering clients the experience and expertise they deserve. Sicily enjoys volunteering/fostering for KC Pet Project, playing with plants, and painting.
Get a Quote
In Person or Online
Schedule a private evaluation at your local Diamond Banc or use our online submission form.
Start a Quote
In-Person Evaluation
Complete In Person
Meet privately with a Diamond Banc director who'll evaluate your items right in front of you & make you an offer.
Get Funded
Fast & Secure
If you accept our offer, we will issue payment immediately via check or wire transfer.
FAQs
There are two ways to work with us:
Visit an office near you: Schedule an appointment at one of our offices nationwide to have your jewelry evaluated on the spot, right in front of you, in a private, luxury environment & get paid immediately.
Work with us online: Fill out our online submission form above & receive a quote within 24 hours from one of our expert jewelry buyers. Our team will provide you with a fully-insured shipping label to mail your item(s) to our headquarters & issue funding immediately upon accepting our offer.
Why should I sell my jewelry to Diamond Banc?
Clients love working with Diamond Banc based on the transparency and guidance that we deliver.
We show you wholesale comparable items to yours, what dealers are asking for them, and what dealers are selling them for and we show you this on the largest dealer-to-dealer trading platform in the world. We explain why we're making the offer that we're making, and allow you to understand that you're truly getting the most they can for your fine & designer jewelry.
Our ultimate goal is to ensure you feel confident in your decision to sell your jewelry by providing you with the transparent industry-specific education you deserve.
What jewelry brands do you buy?
Diamond Banc purchases a variety of designer jewelry brands, including but not limited to, Cartier, Tiffany & Co., Graff, Van Cleef & Arpels, Harry Winston, & David Yurman.
Upon acceptance of our purchase offer, we will issue payment to you immediately via check or wire transfer.
How long does it take to sell my jewelry?
Selling your jewelry to Diamond Banc is fast, simple, and secure. Schedule an appointment at a Diamond Banc location near you, have your jewelry evaluated on the spot, and get paid immediately. Typically, this process takes less than 40 minutes.
No. When you sell your jewelry to Diamond Banc, there are no additional fees. We encourage you to visit an office near you for a free, no-obligation item evaluation to find out what your jewelry is worth.
What is a Jewelry Equity Loan?
At Diamond Banc, you have the option to retain ownership of your jewelry, while still enjoying the liquidity as if you sold outright. Diamond Banc is the nation's #1 jewelry buyer & jewelry-secured lender.
With a Jewelry Equity Loan, you can borrow against the value of your jewelry while still retaining ownership of it. Visit our Jewelry Equity Loan page for more information.
Visit a diamond banc near you
Diamond Banc has locations in Tampa, Boca Raton, Miami, Aventura, Orlando, Nashville, Atlanta, Charlotte, Kansas City, Columbia, & Rochester.
Best Rolex Buyer in Kansas City
We are the nation's best source for those who wish to sell their Rolex. We are Rolex experts and take every value-adding factor into consideration such as model, age, condition, and rarity to offer the highest amounts. Diamond Banc of Kansas City is the premier Rolex buyer near you. We are a Rolex buyer of watches in all conditions and age ranges. Rest assured, Diamond Bancs' buy offers are based on the latest market conditions, factoring in current premiums for Rolex sport models.
The Rolex models we purchase most often:
Rolex Submariner
Rolex Sea-Dweller
Rolex Deepsea
Rolex GMT-Master & GMT-Master II
Rolex Day-Date (President) & Day-Date II
Rolex Datejust & Datejust II
Rolex Cosmograph Daytona
Rolex Yacht-Master & Yacht-Master II
Rolex Explorer & Explorer II
Rolex Air-King
Rolex Milgauss
Rolex Pearlmaster
Rolex Cellini
Rolex Sky-Dweller
Rolex Oyster Perpetual
Rolex Oyster Perpetual Date
Rolex Oysterquart
Where to Sell Your Rolex in Kansas City
Selling a Rolex can be overwhelming. And there's no shortage of Rolex buyers in Kansas City However, it's important to find the best fit when you're looking to sell your used Rolex watch. The following questions will help guide you through the process to find your perfect buyer.
What is my Rolex worth?
Is my buyer paying me for the Rolex's true value?
Can I trust my Rolex buyer?
In order to deliver the best experience when you're selling your Rolex watch in Kansas City, the answer to all of these questions should be 100% yes. But answering these questions can be more difficult than it would initially appear to be.
What is my Rolex worth?
Understanding your watch's worth is the first place to start when you're looking for the right Rolex buyer. There are a number of factors that can affect the value of your Rolex. The model, age, condition, and if you have the original Rolex box and warranty paperwork all factor into your Rolex's current value.
Although only an expert, who has seen your watch in person, can provide you with an entirely accurate quote, you can get an idea of what your Rolex is worth by using our Rolex calculator. (button).
At Diamond Banc, our expert watch buyers take every value-adding factor into consideration in order to pay you the most for your Rolex.
Whether you're ready to sell your Rolex, or you're simply curious to find out its current market value, please visit Diamond Banc of Kansas City for a quick and complementary liquid value assessment.
Is my buyer paying me for the Rolex's true value?
Even with an in-depth understanding of your Rolex's value, it's no guarantee that you'll receive that offer. Many Rolex buyers will initially hook buyers with more aggressive offers than they intend to deliver, then provide smaller values in actuality. Diamond Banc stands against this practice. Our offers are clear, easily understood, and transparent. Once we have fully evaluated your Rolex from a condition, rarity, and demand perspective, we find recently completed industry sales for similar watches to ensure our purchase offer to you is as high as possible. We are happy to buy one Rolex watch or an entire collection. Often, clients select Diamond Banc as their Rolex buyer of choice and sell us 3-10 Rolexes at a time.
We work with a network of qualified buyers on the secondary Rolex market. This allows us to offer unique insights and utilize market data with each offer.
Do I trust my Rolex buyer?
This final question is especially important. Ultimately, it's imperative that you trust your buyer throughout each step of the buying process. In order to accomplish this goal, a buyer must demonstrate their trustworthiness. Looking for where to start? Begin by looking at a company's Google review pages. These reviews showcase previous customers' experiences from the customers' perspective.
Diamond Banc of Kansas city makes the selling process easy, straightforward, and fast. If you elect to accept our industry-leading offer, we issue payment immediately. If you're looking to sell your Rolex in Kansas City, then Diamond Banc is the well-informed, worthwhile choice.
Diamond Banc was born in the midwest, but we have offices throughout the nation. Our Kansas City Rolex Buying hub is located in a secure and private office on the Country Club Plaza, we are ready to pay handsomely for your Rolex watch.
Pick your preferred way to receive a Rolex selling quote:
Schedule a meeting online with Sicily, our Kansas City Director.
If you know your Rolex model number, feel free to enter it into the below Rolex Value Calculator and an approximate value will be provided.
Complete our easy-to-use form above with the details about your Rolex watch. We will then respond with a preliminary buy offer subject to an in-person verification.
Contact our office directly by phone or email.