Fast. Simple. Secure.
Kansas City's
Best Diamond Buyer
Our expert diamond buyers will pay the most for your diamonds.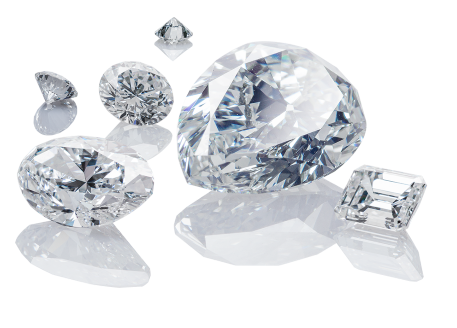 We Buy Loose Diamonds
Kansas City's Premier Diamond Buyers
If you're looking to sell your diamond in Kansas City, you obviously want the most for your diamond or engagement ring. There are a few key factors that can affect the value of your diamond. Carat weight, diamond shape, color, and clarity grades all play a major role in determining your diamond's current liquid value. Examining whether your diamond has been treated or enhanced also has a major impact on its value, as these artificial enhancements have a strong negative impact on what you can get for your diamond.
With over 275 glowing Google reviews, Diamond Banc is your best option when looking to sell a diamond in Kansas City. We pay more when you're looking to sell your diamond or engagement ring. We are the exclusive consumer-facing diamond and jewelry buying partner of TIVOL, whose reputation speaks for itself.
Sicily, our Kansas City Director and head diamond buyer is a GIA Diamonds Graduate. With over 13 years of experience in the jewelry business, Sicily has extensive training in diamond evaluation. She prides herself on thoroughness, kindness, and work ethic. Sicily works ceaselessly on the behalf of her customers.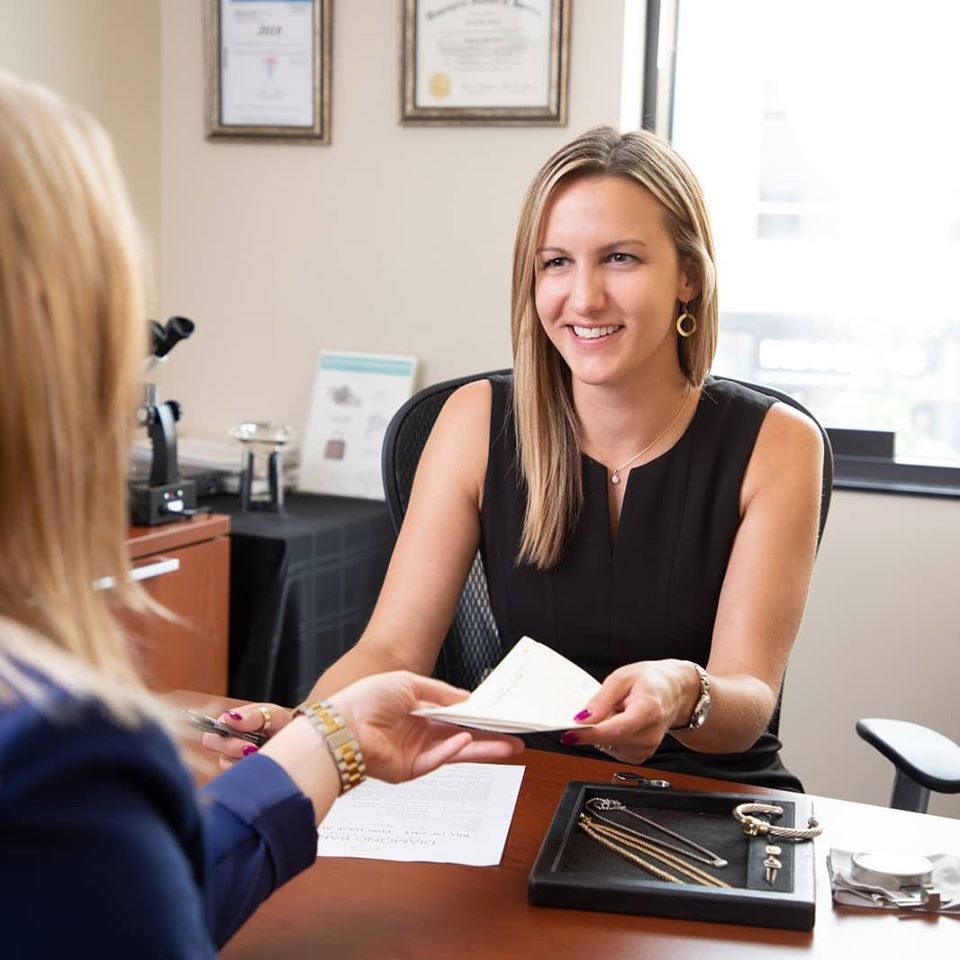 Our data-driven process empowers you to get the most for your diamond. We use current market research to explain and evaluate your diamonds' worth on the secondary market. This allows us to provide you the highest possible return.
We pay handsomely for designer diamond rings and from companies like Tiffany & Co, Harry Winston, Van Cleef & Arpels, etc as well as for diamonds that are 2cts and bigger.
In addition to our innovative buying process, Diamond Banc implements a variety of unique financial solutions to fit your circumstances. These options include immediate purchase and funding, as well as consignment services for those who have the advantage of the time to maximize their return. Clients with diamonds that will earn retail above $50,000 are eligible for our transparent VIP Seller's Agent Service. Through this program, your diamond will be promoted nationwide across numerous professional platforms while advocating for top dollar. The fee for our VIP Seller's Agent Service is structured as a transparent, fixed percentage commission which ensures our interests are aligned to yield you the highest payout possible.
Our experts refinish and photograph your diamond items prior to their presentation to make sure your diamond makes the best first impression before it is promoted to both potential end consumers, as well as, highly qualified industry diamond buyers.
Looking to maximize your return through a consignment sale, but still seeking a fast turnaround? We can help with that, too. Diamond Banc can advance a portion of the anticipated sales proceeds immediately up-front.
Whether you're looking to sell a diamond between 0.50 carats to 10+ carats, Diamond Banc is Kansas City's best option for those looking to sell their diamond. Please visit our office to learn more about what your diamond is worth.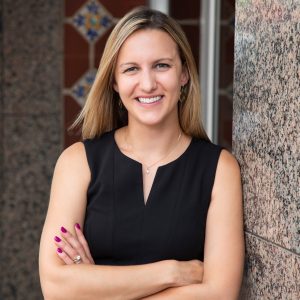 Meet our Kansas City, Missouri Director:
Sicily Von Overfelt
Sicily has over 14 years of experience in the jewelry industry and 10+ years with Diamond Banc. She began her jewelry career in retail sales, where she gained a vast knowledge of many designer brands. She has managed online sales for a multi-million dollar retail store through eBay, 1st Dibs, and other pre-owned luxury jewelry-selling websites. She is a GIA Diamonds Graduate and is working towards completing her Graduate Gemologist degree on scholarship.
Sicily is the Director of Diamond Banc in Kansas City, authenticating and purchasing pre-owned luxury designer jewelry, diamonds, and watches from the public. Along with buying, Sicily specializes in Jewelry Equity Loans, which allows her clients to retain ownership and secure funds using their luxury items.
Sicily has extensive training in designer jewelry, diamonds, and fine Swiss watches. Due to this dedicated continued pursuit of education, Sicily heads the training of new directors/buyers for Diamond Banc. She prides herself in offering clients the experience and expertise they deserve. Sicily enjoys volunteering/fostering for KC Pet Project, playing with plants, and painting.
HOW IT WORKS
Get a Quote
No Risk & No Obligation
Complete our free and simple submission form describing your item. After reviewing your submission, our team of experts will contact you with an initial quote, usually within one business day.
Start a Quote
Expert Evaluation
Mail-In or In Person
After reviewing our initial offer, we will provide you with a fully insured, prepaid shipping label to safely send your items to our national headquarters for official evaluation. You are also welcome to visit one of our numerous locations nationwide to immediately complete your transaction in person.
Receive Cash
Fast & Secure
Once your item has been evaluated, we will contact you with our official offer and arrange for an immediate payment via check or wire transfer. Don't like our offer? No worries! Your item will be quickly returned to you. No risk. No obligation.