Selling your inherited jewelry can be a daunting experience. Let the professionals at Diamond Banc assist you through every step of the process. Our expert gemologists will give you the best valuation of your items.
What's the Difference between Heirloom Jewelry and Estate Jewelry?
There are some key differences between heirloom jewelry and estate jewelry.  Heirloom jewelry refers to items that have been passed down through generations. In contrast, estate jewelry is described as any jewelry that has been pre-owned. The term estate jewelry is frequently used in reference to the jewelry that is left behind as part of the "estate" when someone passes away.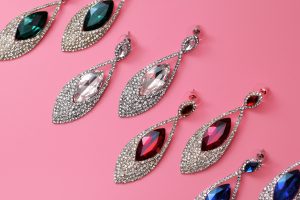 Diamond Banc Boca Raton offers a comprehensive array of options for your heirloom or estate pieces. Whatever the situation, we understand that this process can be painful. Diamond Banc is here to make sure that your experience is pleasant, comfortable and stress-free.
Looking to Sell Your Jewelry?
Our expert jewelers ensure that you receive the greatest value for your precious jewelry. If you are looking to sell the pieces outright, Diamond Banc's professionals examine every value-adding aspect of your items. This allows us to provide top offers when purchasing your inherited items.
Wanting to Keep Your Items?
Unlock the liquidity of selling your item without the emotional burden of parting with your jewelry. Our low-interest Jewelry Equity Loans allow you to keep your inherited items. This is a perfect solution if you want to retain possession of your jewelry but need the funds right away.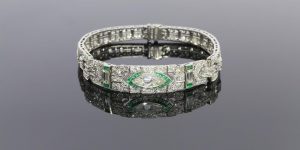 Diamond Banc Pays You FAST
With Diamond Banc, getting paid is simple and easy. Whether you are looking to sell an item or if you are seeking a loan, Diamond Banc is here to help provide closure. Our offers are the highest in the South Florida market. If you accept our offer, you can expect to receive the full loan amount in your account within 48 hours.
Start by completing our straightforward risk-free online submission form. Don't forget to upload photos of your item. Copies of the jewelry's paperwork, certificates and original packing enable us to boost our offer values. Consequently, we encourage you to upload photos of any supplementary items you may have when submitting your form.
Within 24 hours, our Market Director will reach out with an initial quote. From there, we will schedule a convenient appointment in our Boca Raton office. In your appointment, our expert gemologist will examine your jewelry. Once our jeweler has been able to see it in person, we will make an official offer on the spot. If you decide to accept our offer, you will be funded within the same day. However, we realize that selling inherited jewelry is often an emotional process. Therefore, we encourage you to consider your options. Once we provide an initial offer, there are no time constraints or expiration dates. Diamond Banc is happy to save your information, to give you the time necessary to conduct more research or receive supplemental bids.
Turn your old inherited jewelry into cash today. Visit at www.diamondbanc.com or by calling 561.988.8464.
Related Posts