Are you looking to sell estate jewelry in Kansas City? With Diamond Banc, the process of selling your inherited jewelry is simple and fast.
Hidden Treasure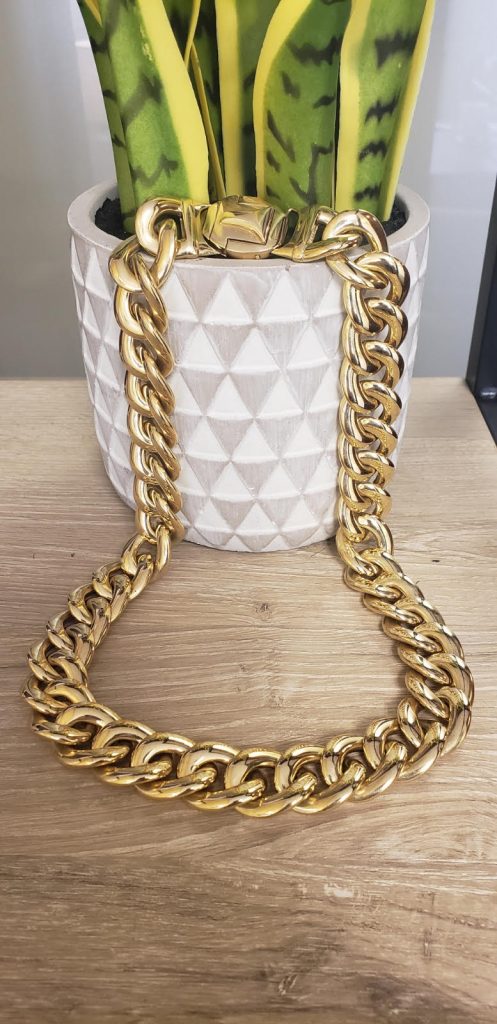 It can be difficult to estimate the value for jewelry you have inherited. Diamond Banc can assist you to authenticate your jewelry and unlock its true market value. You could have a hidden treasure in your estate!
Diamond Banc's buyers discovered that the necklace pictured to the left was worth $3,500. The client inherited it decades ago. Most jewelry buyers would pay scrap metal value for the gold weight. In contrast, Diamond Banc was able to evaluate the true value of the piece, paying more than a recent legitimate offer.
Diamond Banc goes above and beyond for clients to ensure you receive maximum return on your estate jewelry.
Why Sell to the Jewelry Estate Buying Experts?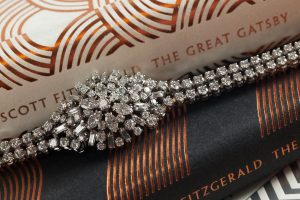 Diamond Banc's buyers take every value-adding factor into consideration when evaluating your jewelry to deliver the best offer. Unlike many local buyers, who rely on one retail location to resell your items, Diamond Banc uses their vast network of online selling venues, estate dealers and retailers nationwide to offer a virtually unlimited audience. This allows us to find the best fitting location to sell your pre-owned jewelry. Additionally, Diamond Banc can also purchase single items up to entire estates with no funding delays. 
Unmatched Customer Service
At Diamond Banc, providing the best customer experience possible is the top priority. The buying team is also dedicated to providing transparency. Diamond Banc's buyers will comprehensively explain each factor that impacts their appraisal, instead of just pulling a number "out of thin air". Once we provide the initial offer for your pieces, there is no pressure or time constraints. Diamond Banc is happy to save your information and allow you the time to do additional research or to receive additional bids.
However, previous client experiences always say the most about a company's character. Diamond Banc encourages you check out their Google Reviews from previous clients.
The Process
Diamond Banc makes the process of selling your jewelry items simple, fast and confidential. The process generally takes 30 minutes, and funds are available immediately. To get started, you can fill out our simple SELL form on diamondbanc.com, or call our local office to speak with Sicily Von Blakey, our Market Director of Kansas City, to set up an appointment.  
Diamond Banc has a conveniently located private office on the Country Club Plaza.
Related Posts