Historically, there has only been one option when looking to unlock the liquid value of your fine jewelry: the local pawn shop.
Diamond Banc is disrupting this once rigid industry to provide a better experience. There are a number of key distinctions between pawn shops and the services offered by Diamond Banc.
We are the industry leaders for transforming your luxury items into cash quickly. Diamond Banc boasts unparalleled service, leading technologies and an expert team of professionals to guide you through every transaction. We provide top offers for your fine jewelry and luxury watches. Complete your transaction in peace, with zero haggling in our professional, secure and discreet office environments.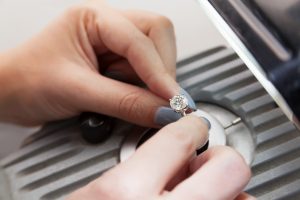 Unmatched Offers
While, most pawn shops rely on inflexible, fixed formulas to evaluate the worth of your jewelry and watches, Diamond Banc provides unbeatable offers for your luxury items.
Similarly, many pawn shops only offer the lowest possible values for your items. In contrast, Diamond Banc's professionals assess both the state of your jewelry and the state of the market. We examine the style, designer, condition, shape, cut and overall quality of your items when conducting a valuation; this enables us to extend unrivaled offers.
If you are looking to sell your jewelry outright, our prolific and powerful network of retailers allows us to liquidate your pre-owned items at the highest rate on the secondary market.
With Diamond Banc, Time Is on Your Side
At Diamond Banc, our offers do not expire. We give you all the time you need to consider an offer, research other alternatives or receive additional bids.  We are confident that our offers are the best in the industry.
Once you accept an offer from Diamond Banc, we wire the full amount to your account within 24 hours. There are no delays or extraneous time constraints.
We want you to keep ownership of your jewelry. Consequently, there is no time limit on your loan. Need to extend your loan term? No problem! Just continue making your payment every 30 days and you can extend the loan for as long as you need it.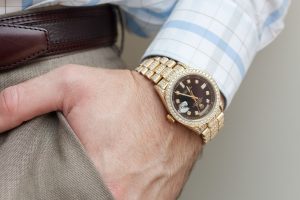 Sleep Soundly Knowing Your Jewelry is Safe
We understand how important your jewelry is to you. Our Jewelry Equity Loans ensure the utmost security if you are looking to use your luxury items as collateral. Diamond Banc provides first class service, top security and insurance for your items, so you can sleep soundly knowing your jewelry is safe and protected.
Incomparable Convenience
Our team is dedicated to ensuring a comfortable, pleasant and discreet experience. Instead of starting your search at a pawn shop, our process begins in the comfort of your own home. Get started at Diamondbanc.com and we will provide an initial offer within 24-hours, or visit us in one of our nationwide locations.
Find out why Diamond Banc is the leading source for selling or getting a loan your diamonds, designer jewelry, gold and luxury watches. Visit  Diamondbanc.com or call 561-988-8464 to get started. Fill out an online submission form or contact us for a free evaluation of your jewelry in our Boca Raton offices.
Related Posts