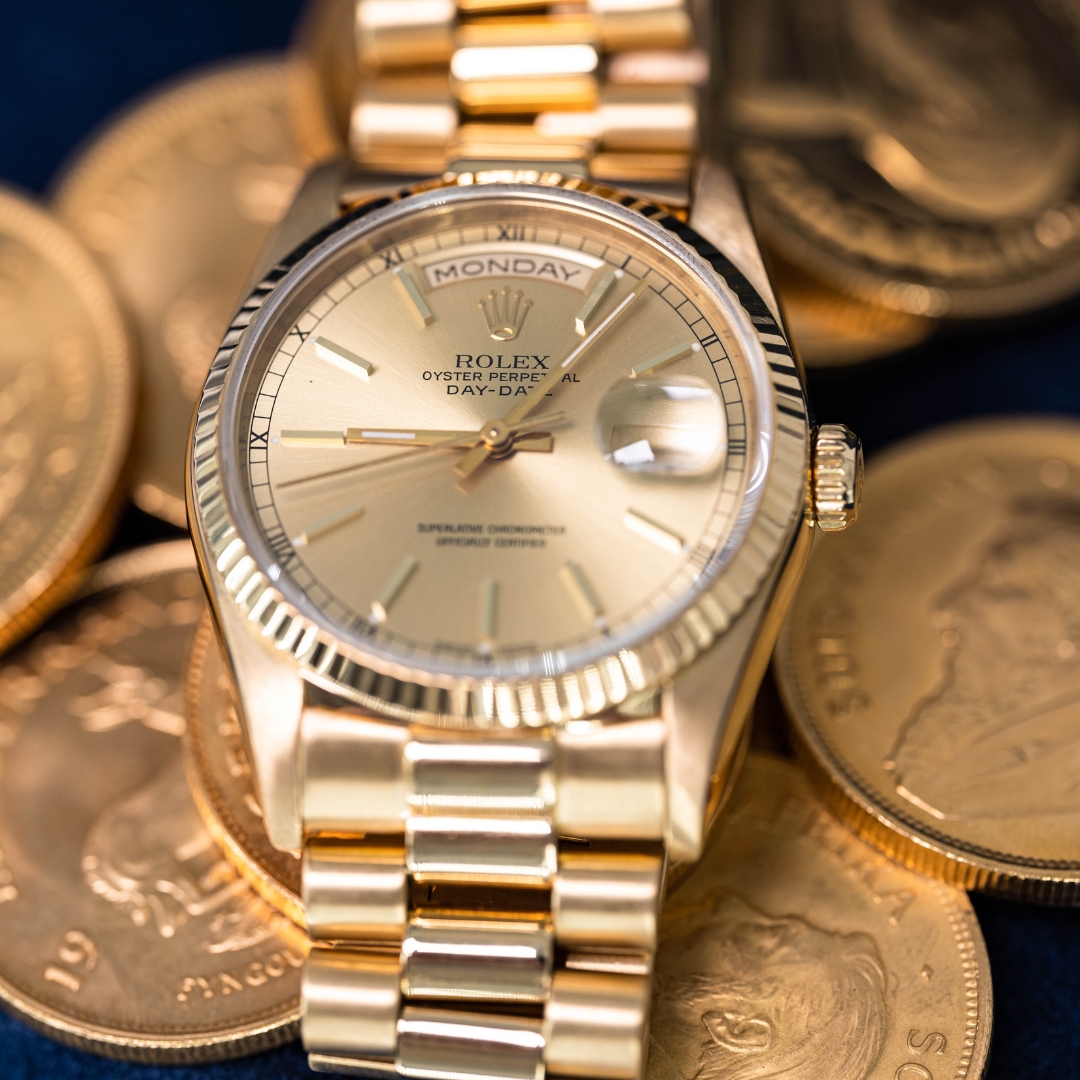 If you hold a strong connection with a beloved piece e of jewelry but need cash urgently to overcome an important expense or maybe for a getaway vacation trip, consider to pawn jewelry in Tampa instead of selling it.
Your searching process, apart from ensuring you trust a reliable business among pawn shops in Tampa, should include getting your numbers right when it comes to jewelry loan terms.
After reading this article, you'll get a clear understanding of interest rates and the value behind getting a loan on jewelry that's easy, pro-borrower, and super convenient to repay.
What is the Interest rate?
An amount is paid on a loan set by the lender to borrow quick funds secured by a pledged collateral (in this case, jewelry). Diamond Banc offers loans secured by your jewelry at the most competitive interest rates in Tampa, FL.
Designer pieces appertaining to rare collections that are hot in the current market, for instance, can qualify you to borrow at an even lower rate (up to $500,000 at times!).
What is APR?
The annual percentage rate, or APR, refers to the yearly interest generated by a sum that's charged to borrowers.
The typical APR (Annual Percentage Rate) for collateral loans is set by lenders so customers can easily compare rates when shopping for jewelry loans in Tampa.
The term is a summed calculation to describe the amount of interest you'll pay annually on the money you want to borrow, which can include additional costs for managing the loan, like security, storage, and insurance fees.
Representative Example
Meet Ashley, an elementary school teacher from Clearwater, Florida.
Ashley wants to surprise her husband by booking a vacation trip to the Maldives on the occasion of celebrating their 20th year of marriage.
She's looking for non-bank lending, considering her credit standing at the present stage which includes a mortgage, credit cards, and 2 student loans.
Fortunately, her husband has spoiled her throughout their relationship with jewelry gifts and she would not mind securing a loan by placing a piece or two as collateral.
Ashley has a vast collection of cultured pearl jewelry from the designer brand Mikimoto. Hopeful to find the right lender, she attempts searching online for "pawn jewelry near me".
After checking a few websites from nearby pawn shops in Tampa, she returns to the search page and finds Diamond Banc.
With a lower interest rate than the competition and a promise of excellent customer service, she decides to give it shot!
She fills out a simple form to describe the pieces in question and an initial offer appears in her inbox the next day.
With the description and images of her collateral received by expert assessors, an initial offer for $7,500 USD was proposed. Ashley wants the jewelry pawn loan to last 9 months at the latest.
In numbers, here is how much her loan will cost:
7,500 x 0.025 = $187.50 per month of interest payments

187.50 x 9 = $1,687.50 of total interest paid after 9 months when the item is retrieved
Stacey is feeling gratified with her choice because not only she surprised her husband but did not have to sell her gorgeous pearls which hold significant memories throughout their love relationship.
A Flexible & Tailored Repayment Plan
Diamond Banc not only offers the nation's highest LTV ratio (loan-to-value), which basically means how much we're able to loan you vs. what you've paid initially.
More impressive other than the lowest rate in the market to pawn jewelry is our high flexibility of repayments.
Our approach is simple. We can customize your repayment plan in accordance with your budget and desired schedule.
You'll get to manage your jewelry pawn loan online to keep up with it and automate the payments to ensure you won't miss a beat!
Want to make extra payments on your principal amount? No problem. Our main motive is to make the repayment process smooth and get your precious jewelry back to you as soon as possible.
Get pro-borrower jewelry
loans in Tampa
By pro-borrower we mean it must benefit you first, the customer! Don't get trapped by questionable pawn shops in Tampa to accept an over-the-counter offer stringed to a ticking time clock and using pressuring tactics.
Diamond Banc is a dedicated, customer-focused and innovative provider of jewelry loans in Tampa.
We love what we do, and we do it best. With Diamond Banc, you get an expert appraisal done transparently with the support of a team of industry specialists.
So what are you waiting for? You can call our Tampa office at (813) 609-4331 and book an appointment with Jodi Hudson, our Tampa Market Director. Jodi gets a kick out of helping customers and making a decent loan offer in a secure, confidential and comfortable environment.
Get A Loan in TampaLocationSell My Jewelry
Related Posts