Jewelry can make a great financial investment for the future, particularly rare gold, platinum, or diamond pieces of high craftsmanship that appreciate with time. When you need instant cash or a cash loan to cover an unexpected debt or financial emergency, you can always pawn jewelry in Tampa, FL, to collect the funds you need. Whether you've purchased jewelry as an investment, received high-end jewelry as a gift, or have inherited antique pieces from a relative who has passed on, you could have a sizable share to fall back on in time of need. Working with the right pawn shop, jeweler, or other prospective lender/buyer is key to getting the best deal for your jewelry transaction. The following tips can help make your jewelry sale/cash loan efforts successful.
CHOOSE YOUR MERCHANDISE WISELY
Selling surplus jewelry is an excellent way to get immediate cash when you need it most. If you're planning on pawning some of your jewelry, choose your pieces wisely. Diamond jewelry makes an excellent choice as it's almost always in high demand and commands a reasonable price due to its popularity and unswerving value. Fine jewelry containing precious stones like emeralds, sapphires, and rubies can also bring in a reasonable price at a pawn shop, whether you're selling or putting it down as collateral for a loan. Jewelry with semi-precious stones could be a backup if the pieces are in good shape and attractively designed.
Luxury watches are often hot items in pawn shops, particularly if they're renowned brands like Rolex, Patek Philippe, or Omega. To get the optimum price, ensure the watch is clean and in working order before presenting it to the pawnshop. If you have the original packaging and paperwork for the watch, all the better, as it shows, it's an authentic brand.
If you're going to sell or pawn jewelry in Tampa, FL, stick to items of value. This is especially important if you want to use the pawnshop again in the future, as it gives you the reputation of being a trustworthy client. Establishing a good relationship with the pawnshop is key to getting low rates and a good return on your merchandise.
APPRAISE YOUR ITEMS IN ADVANCE
With pawn shops or jewelry buyers, you can get a good evaluation for your jewelry in advance. You can ensure you're getting a good price by having your jewelry appraised in advance. That way, you'll know what your pieces are worth and won't undersell them at a significant loss. Knowing the market value of your items gives you the power to negotiate a good price when you pawn jewelry in Tampa, FL.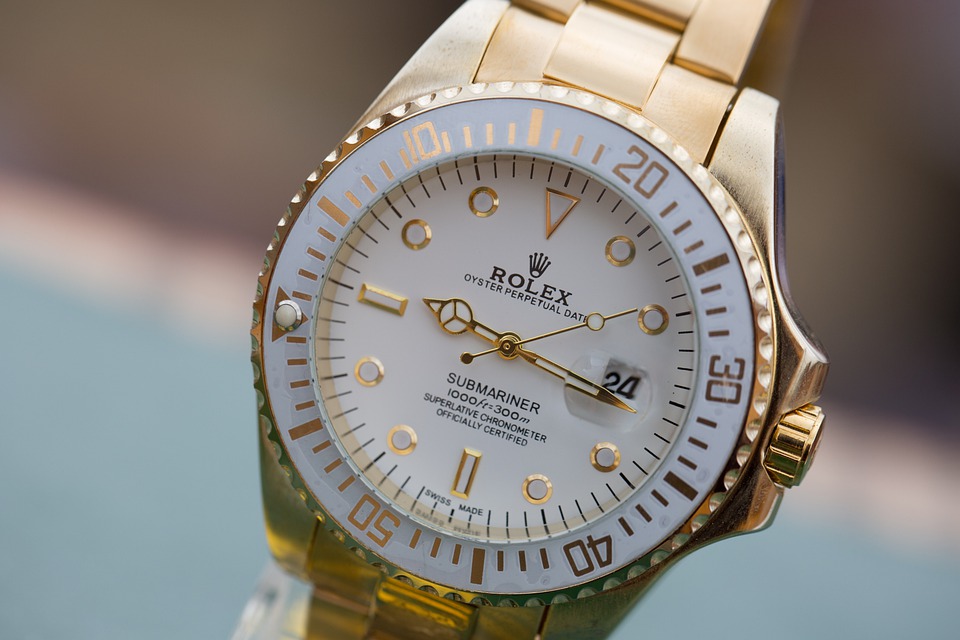 High-end watches like Rolexes, for example, generally bring in around three-quarters of their market value. Having name-brand watches appraised before selling or pawning them gives you a starting point for bargaining. If you're selling gold jewelry, check online to get an idea of the current gold price. If the price of gold is high at the time you're planning to sell, consider taking your gold chains, bracelets, or other jewelry to a gold shop, as you may get more money from the metal's value. Gold or platinum jewelry with diamonds or other precious stones will likely command a higher price at a pawn shop due to the cumulative value of gemstones and precious metals.
CHOOSE A REPUTABLE PAWN SHOP

If you want the best value for your items:
Work with a reputable pawn shop you can trust.

Take time to research pawn shops online to get an idea of the kind of merchandise they specialize in.


Check their reviews to see how customers rate their business and services. You'll feel more comfortable working with a reputable pawn shop and will have greater confidence that they won't try to deceive you or take advantage.

When you've found the right jewelry buyers, whether in Tampa, Boca Raton, Miami, Palm Beach, or Orlando in the state of Florida, evaluate their process or speak to their experts to learn more about the evaluation process and the type of jewelry in your possession. If the buyer is mainly interested in diamond jewelry, don't try to convince them to buy antique jewelry that they aren't dealing in. Look for a place that will appreciate the merchandise you have to sell as you're likely to get a better price.
DECIDE WHETHER YOU'RE PAWNING OR SELLING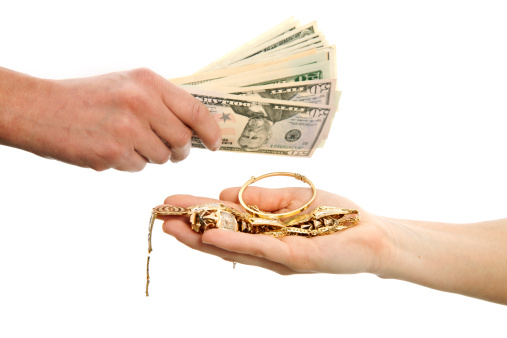 There is a distinct difference between pawning an item and selling it outright. Before offering your goods to a jewelry buyer, decide in advance what transaction you're going to make. Pawning merchandise means you have an opportunity to get it back if you so desire. You may, for example, decide to pawn jewelry in Tampa, FL, to get quick cash in between paychecks to cover an unforeseen debt, but you plan to recover that jewelry as soon as you get paid. It's like taking out a loan and giving your jewelry as collateral. In contrast, selling your goods outright means you're willing to let them go once and for all.
If the buyers are interested, discuss your options to better understand the transaction you wish to make. Talk about the terms of pawning your items to ensure you're capable of completing those terms if you want your jewelry back.
Expect to negotiate prices with the pawnshop for the items you want to sell or pawn. If you've had your jewelry appraised, you'll have a good idea of what it's worth and can start negotiations at a slightly higher price. When it comes to gold or platinum jewelry, keep in mind that these prices fluctuate. If you're selling your jewelry when the price is down, you can't expect to get more than the current market value.
Negotiating is a good practice for the course when pawning jewelry in Tampa, FL. If you're not good at negotiating, seek the help of a relative or a professional friend to do it on your behalf. At the same time, be realistic about the price you're trying to obtain from your jewelry sale. If your asking price is too high, they may decide it's not worth the trouble of doing business with you, which may close down negotiations before they even start.
When planning to pawn jewelry in Tampa, FL, consider how you can present your pieces in the best possible light. Presentation is essential when pawning or selling fine jewelry as it shows your merchandise is important to you and should be important to others as well. Handling your goods with care and showcasing them properly are signs that your items have value.
If your jewelry is dirty, tarnished, or in need of repair, take time to clean or repair the pieces you plan to sell to make them as attractive and appealing as possible. Rather than risk damaging jewelry by cleaning it yourself, delegate this task to a professional jeweler to ensure the job is done right. Fit any watches you're selling with new batteries, and make sure they're working like a charm before adding them to your collection of items to sell or pawn.
Taking the time to present your jewelry will make a positive impression on the buyer, improving the outcome of your sale. Boxing your pieces for display will not only make them look good but will also protect your valuables from getting lost or damaged.
TAKEAWAY…

At Diamond Banc, we assist customers with evaluating and buying fine jewelry and specific diamond jewelry products. With 125 years of experience in jewelry, Diamond Banc offers unmatched purchasing power, lending expertise, and overall industry resources.
We'll duly evaluate your jewelry with our tried and proven process to ensure the best returns. Whether you're selling or looking to get a loan against your prized jewelry, Diamond Banc has the resources, purchasing power, and lending experience to meet your needs. Talk to our experts today!
Diamond Banc is the nation's top-rated jewelry buyer & lender. Visit one of our nationwide locations, or work with us from the comfort of your home.
CONTACT DIAMOND BANCnavigate_nextGET A LOANnavigate_nextPAWN JEWELRYnavigate_next
Related Posts