Jewelry Buyer in Tampa
Fast. Simple. Secure.
Let our highly qualified buyers assist when it's time to sell your jewelry.
Describe your item
Final Step
Thank You
THANK YOU
We have received your submission.
A member from our team will
contact you shortly!
What We Buy
Tampa's Leading Jewelry Buyer
If you're looking to sell your fine jewelry, Diamond Banc is the best jewelry buyer in Tampa, Florida! Diamond Banc takes every value-adding factor into consideration when evaluating your jewelry's current market value. Each member of our team is trained in every aspect of the jewelry buying process and we are passionate about assisting our clients and providing them with the most for their items. Whether you're looking to sell a 0.50ct or 10ct diamond or a Rolex watch, we are eager to assist you. Diamond Banc is an aggressive buyer of branded jewelry from designers such as Cartier, Harry Winston, Van Cleef & Arpels, and more.
You are welcome to submit your items through our website for an initial evaluation. However, the majority of our clients prefer to meet one-on-one with our local director, Jodi, for her to evaluate their item in person. Diamond Banc is happy to purchase one piece or entire estates while providing zero-pressure value assessments.
Diamond Banc is eagerly acquiring the following:
Diamond Engagement Rings
We purchase diamond engagement rings of all qualities and sizes. We often pay premiums for antique settings, European cut diamonds, as well as rings that feature diamonds two carats and larger. Diamond rings from designers often carry a premium value, such as a diamond ring from Tiffany and Cartier.
Diamond Bracelets & Diamond Fashion Jewelry
What sets Diamond Banc apart from other Florida buyers is our deep understanding of diamond jewelry of all types and its current market value. We buy tennis bracelets two carats and larger in all metal types and qualities. We actively purchase diamond bangle bracelets as well as diamond necklaces of all types, diamond stud earrings from one carat to ten carats and above, diamond hoop earrings, we also purchase designer diamond earrings from designer brands such as David Yurman and Tiffany & Co.
Diamond Banc Liquidity Options & Customer-Driven Culture
Diamond Banc specializes in purchasing large and important jewelry of all types. Unlike many jewelry buyers who simply buy and resell back into the same market, Diamond Banc sells to a global network that includes the end consumer, retailers, wholesalers, and dealers, allowing us to provide you with an industry-leading offer. Diamond Banc not only buys your jewelry on the spot but will also offer you a variety of liquidity options from consignments to a jewelry equality loan. Pieces that are worth $35,000 and above are eligible for our VIP Sellers Agent Service.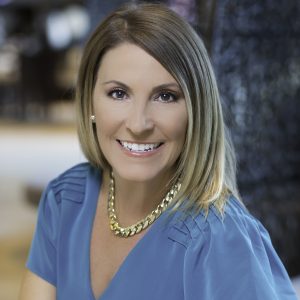 Meet our Tampa, Florida Director:
Jodi Hudson
Jodi is a GIA Graduate Gemologist with over 25 years of experience in the fine jewelry industry. Her past experiences include serving as an Operations Manager for Tiffany & Co and a Gemstone Buyer for Home Shopping Network, in addition to working as a traveling fine jewelry appraiser. Visit Jodi in our Tampa Office!
HOW IT WORKS
Get a Quote
No Risk & No Obligation
Complete our free and simple submission form describing your item. After reviewing your submission, our team of experts will contact you with an initial quote, usually within one business day.
Start a Quote
Expert Evaluation
Mail-In or In Person
After reviewing our initial offer, we will provide you with a fully insured, prepaid shipping label to safely send your items to our national headquarters for official evaluation. You are also welcome to visit one of our numerous locations nationwide to immediately complete your transaction in person.
Receive Cash
Fast & Secure
Once your item has been evaluated, we will contact you with our official offer and arrange for an immediate payment via check or wire transfer. Don't like our offer? No worries! Your item will be quickly returned to you. No risk. No obligation.