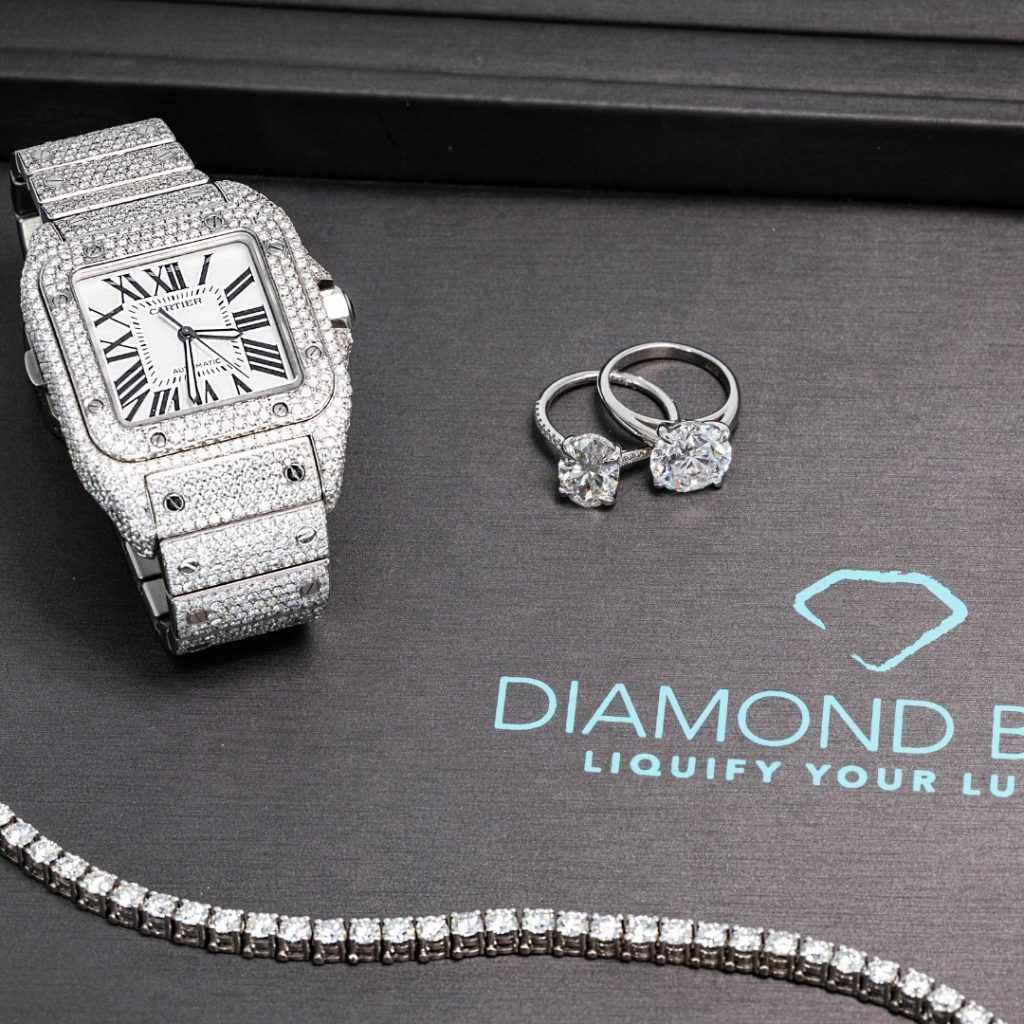 Looking for a convenient way to rule over a financial burden requiring immediate action? Or is it to invest in a project you've been thinking about for a while now?
Whatever the case may be, it is crucial to understand how interest rates & APR work before you think about which pawn shops in Nashville will make you the best offer.
In this blog, we will illustrate how Diamond Banc calculates loan rates and shine some light on the importance of getting a pro-borrower jewelry loan with fair market value.
But first, let's start with the basics!
What is an interest rate?
Interest is the price you pay for borrowing money, and the interest rate is a percentage charged over the total loaned amount set by the lender.
When shopping for loans at Nashville Tennessee pawn shops, be vigilant when it comes to interest rates and repayment terms.
Ours is 2.5% per month or 30% APR when you borrow between 30%-50% of what your item is worth in terms of its liquid wholesale value.
Are you looking for a big loan and got a high jewelry collection with signature brands like Graff, Tiffany & Co, or Rolex? You can obtain a loan with an even lower interest rate when you borrow from $100,000 and up.
What is APR?
The APR or annual percentage rate is a summed yearly rate you'll be paying for that loan, including the initial interest rate agreed upon and any associated costs to administer and handle the loan.
A smart thing borrowers can do is compare APRs among pawn shops in Nashville when weighing loan options. You can use them to negotiate in your favor and avoid unfavorable rates from questionable pawnbrokers.
Representative Example
Meet Taylor, a flower shop owner from Nashville.
Taylor wants to renovate her shop completely and is already paying a business loan to her bank, which means her hands are tied.
Fortunately, she's an avid jewelry lover and owns a couple of designer items from her favorite jewelry brand, David Yurman.
After doing a bit of research online with "pawn jewelry near me", most results suggested a few random Nashville Tennessee pawn shops and Diamond Banc as an alternative option, which got her attention.
Taylor took her starburst pendant in 18K yellow gold with pavé diamonds and the matching pair of double drop earrings that came with the collection.
When both items were appraised by experts, she received an offer for $13,500 USD. Taylor wishes to settle her jewelry pawn loan with equal monthly installments and pay up everything within 6 months.
Here is how much interest she would pay:
13,500 x 0.025 = $337.50 per month of interest payment
OR
13,500 x 0.3 [APR] = $4,050 of total interest paid after a year when the item is recouped
The pieces Taylor secured a loan against were not only valuable but highly in demand and trendy, which dictates a premium.
Designer jewelry requires special knowledge and expertise to bring out all value-driving characteristics, something many pawn shops in Nashville lack when making loan offers.
A Flexible & Tailored Repayment Plan
Diamond Banc offers the most flexibility when it comes to repaying your jewelry pawn loan. The term of your loan is entirely up to you. You may take as little or as much time as you wish to repay the principal balance.
What's even more remarkable is that you can extend your repayment plan for as many 30-day periods as needed, as long as the minimum payment frequency is honored in accordance with your personal budget.
Plus, you get to monitor your loan online, set up automatic payments & digital reminders to ensure all payments are going through fine.
Whenever you decide to pay above minimum interest, the remainder is applied to your loan balance which helps you settle your loan faster.
We provide the best jewelry loans in Nashville TN
Diamond Banc is your best non-bank lending alternative with the highest LTV ratio (loan-to-value) in the nation. We offer fair prices based on the quality and value of your jewelry.
If you're looking for quick funding without getting lowballed or pressured to accept one-way terms often experienced at pawn shops in Nashville.
Diamond Banc provides unmatched value when it comes to jewelry loans in Nashville TN. We've got a solid team of industry pros who can provide exceptional customer service in a no-pressure, no-obligation atmosphere.
You can begin the process of obtaining a loan on jewelry by filling out this simple form or pay us a visit at our Nashville office for a discrete one-on-one viewing of your items.
Noel Wickline is our Market Director with hands-on experience as a jewelry buyer and a clear communicator. Feel free to call her directly at (615) 695-7675 or book an appointment online from the comfort of your home.
Pawn Shops in Nashvillenavigate_nextGet A Loannavigate_nextLocationsnavigate_next
Related Posts