Grandma's vintage brooch is having a major fashion moment. Open any magazine you'll see everything from flower pins on scarves to brooch cluster on wedding bouquets. Still, it can be overwhelming to consider the best ways to wear the style without feeling outdated.
Here are our top 7 tips for rocking a vintage brooch. 
1. Mind the Placement: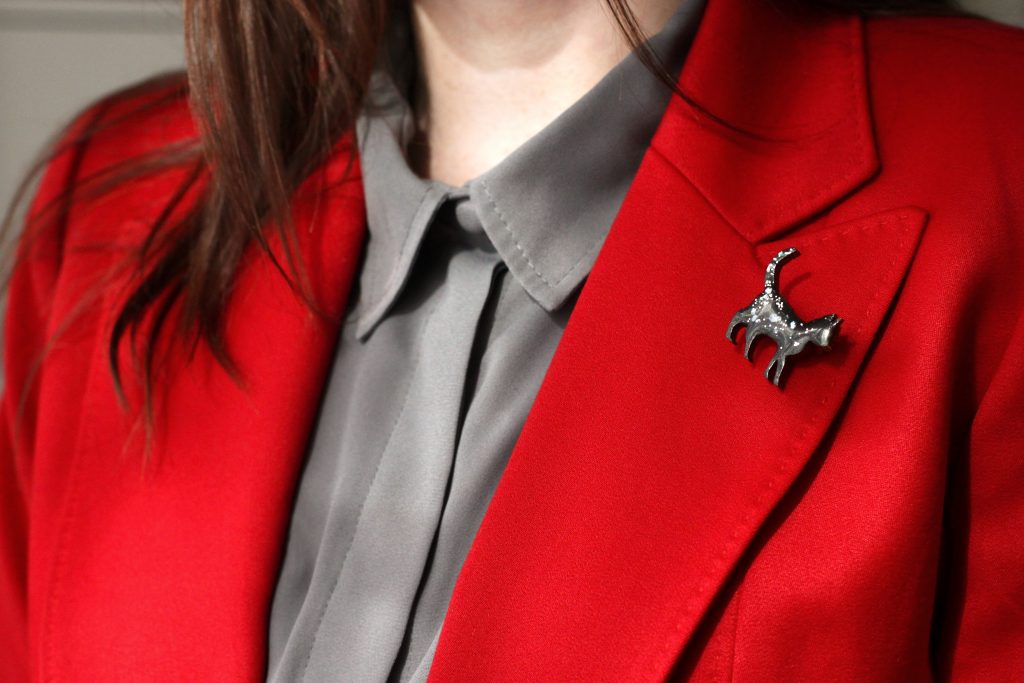 Traditionally, brooches were worn on the front lapel This placement remains the most timeless and elegant position for adorning your vintage brooch.  There's a reason, why a fine jewelry brooch on a Chanel suit lapel is still one of the most iconic looks in fashion history. However, if you're looking for a twist, you may consider flaunting your brooch on your bust or even at the center of a collar on a button-up. 
2. Mix It Up
Gucci, Oscar de la Renta, YSL and Marni have all featured a plethora of assorted brooch styles on their runways in 2019. New trends feature an eclectic cluster of brooches worn on the same shoulder. Think of a cluster of assorted flowers or a beautiful menagerie of ladybugs, bees and butterflies. Combining new pieces with more antique styles and monochromatic pins with colorful pieces adds a sense of playfulness and fun to the look.  
3. Don't Be Afraid of a Little Asymmetry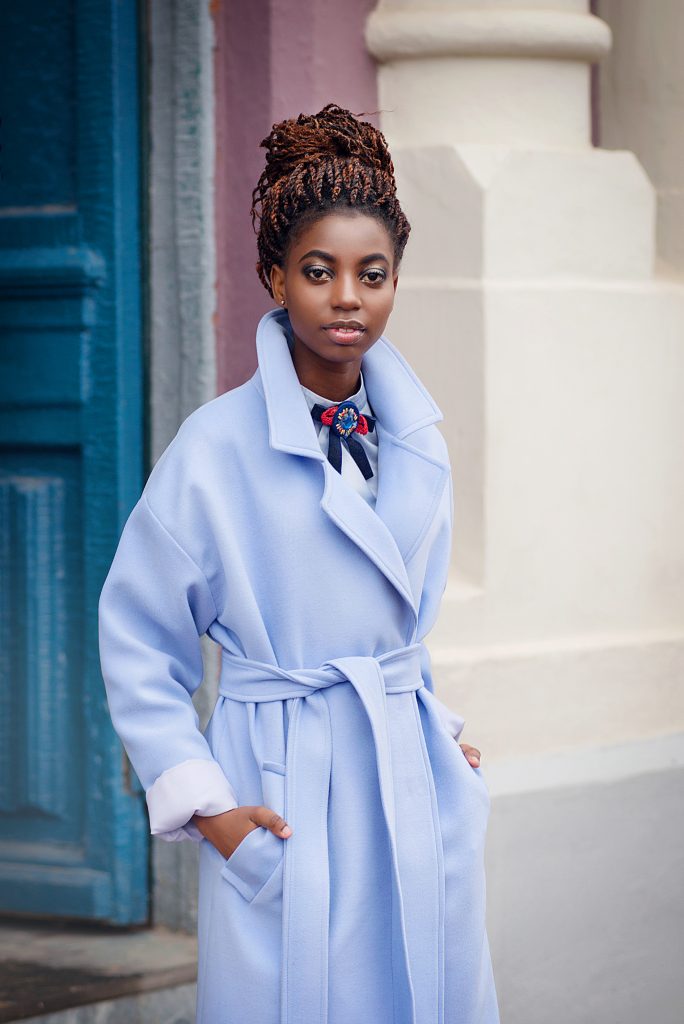 Use a brooch to close an asymmetrical cut sweater or jacket. Missing a top button on your favorite white blouse?  Adorn it with a decorative pin.
4. Be Creative!
Brooches can serve as gorgeous adornments in unexpected areas. Use a vintage brooch to close the back of your dress. Imagine a satin backless dress held together with a diamond brooch. Perfection.  
5. Wear it as a Jewelry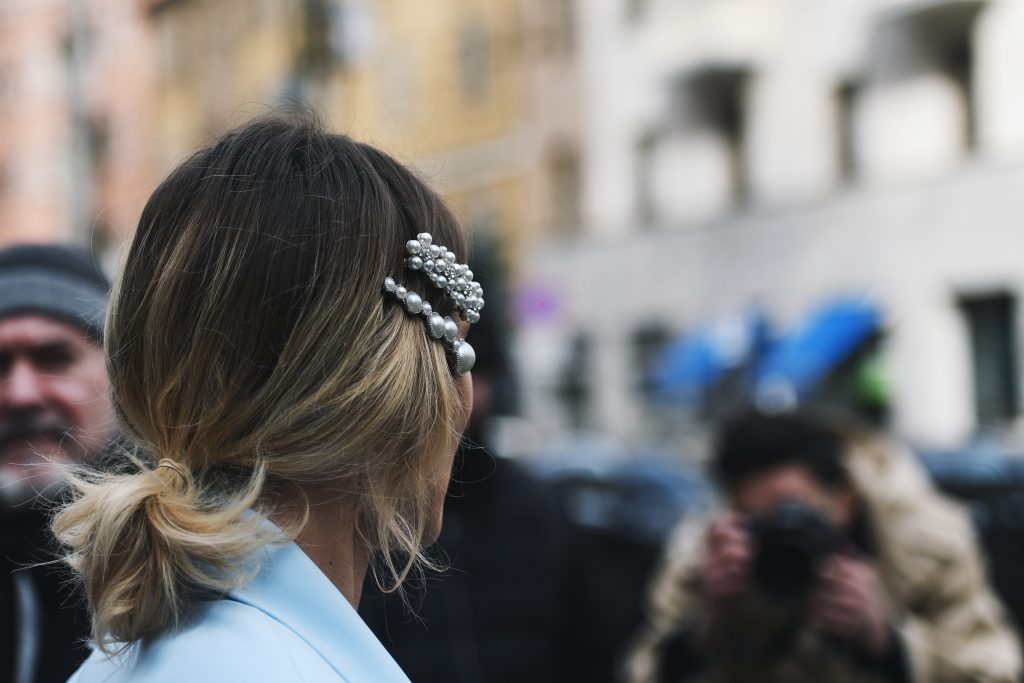 Wear it on a beautiful chain for a floating effect or a silk cord or a strand of pearls around your neck for a formal affair. You can also hook it onto a barret for a bold hair look. 
6. When in Doubt, Accessorize
Brooches can offer a sleek addition to any handbag.  Attach one or a cluster to a vintage clutch or a cloth handbag to polish up your look!
7. Wear Your Brooch on the MOST Important Occasion
Honor your grandmothers and great aunts by using their brooches in your wedding bouquet.
Happy Pinning!
Brooches with precious metals, diamond and gemstones are valuable. Get the most out of your vintage brooches. Even if you don't wear your old brooches shouldn't mean that your pieces sit unworn in a jewelry box. Diamond Banc pays the most for your antique jewelry. We pay premium prices for designers including Van Cleef & Arpels, Tiffany & Co and David Webb. Take advantage of higher market metal prices today and cash in on your estate jewelry and fine brooches. 
Diamond Banc Pays You FAST
With Diamond Banc, getting paid is simple and easy. Whether you are looking to sell an item or if you are seeking a loan, Diamond Banc is here to help provide with the best service and the most transparent process. Our offers are the highest in the South Florida market. If you accept our offer, you can expect to receive the full loan amount in your account within 48 hours.
Turn your old jewelry into cash today. Visit at www.diamondbanc.com or by calling 561.988.8464.
Related Posts