The value for diamond jewelry can vary dramatically from gemstone to gemstone, based on several specific criteria. Our team provides countless appraisals each day.
Here are the top 6 factors that impact the value of your jewelry:
1. Size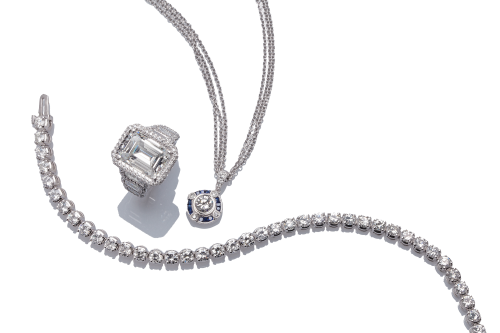 Carat weight is the number one contributing factors to a diamond's value. The larger a diamond is, the rarer it is in nature. This rarity drives up a diamond's value. Consequently, Diamond Banc uses the size of your diamond first to determine how much we can loan for your jewelry.
2. Shape
Seventy-Five percent all diamonds purchased through history have been round cut. Since round brilliant cut diamonds are the most traded shape in history these diamonds have a higher demand on the resale market.  Other fancy shapes, such as princess cut, pear cut or cushion cut, will follow the direction of fashion trends, drifting in an out of style as market tastes evolve. These fluctuations in demand consequently decrease the value of a diamond.
3. Quality
The 4 C's all determine the quality of a diamond.  The color, clarity and cut grades all directly impact a diamond's value.
4. Color
Some diamond colors and intensities are far rarer than others. That's why we can offer more for a natural fancy blue diamond than a white diamond.
5. Designer Name
Designers such as Tiffany & Co and Cartier are famously in demand. Diamond Banc is typically able to offer more for jewelry from well-known designer brands we can for other items.
6. Lab Reports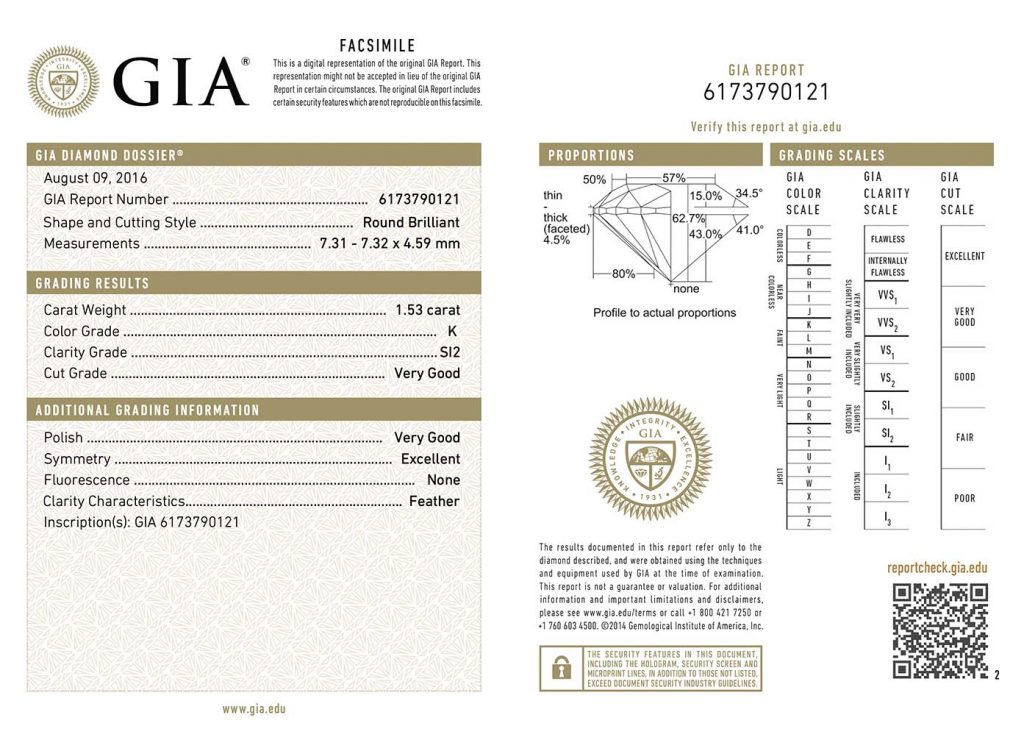 The presence of GIA Certification profoundly impacts the value of your diamond. Diamond Banc is able to offer far higher values for diamonds that have been certified by the GIA or other lab reports.
How to Get the Most for Your Diamond Jewelry From Diamond Banc:
When filling out our online form make sure to include all of the details of a diamond. Don't forget to upload photos of any packaging, certificates or paperwork that accompany your jewelry. These supplementary materials verify the authenticity of your item and can add thousands of dollars to an offer from Diamond Banc.
Why Borrow Against Your Jewelry?
A visit to the bank can be time-consuming and stressful. Avoid the headache of waiting for a lengthy credit check and the uncertainty of a loan by making your jewelry box do the work for you. Jewelry Equity Loans from Diamond Banc provides unrivaled simplicity, ease and discreetness. Get started from the convenience of your own home, with no credit check.
With Diamond Banc, there are no surprises, credit checks, repayment obligations, or lengthy waiting periods.
To start the process, fill out our secure online form to get an initial value offer. Or visit us in person at our Diamond Banc Kansas City location in our private, conveniently located office on the Country Club Plaza.
Related Posts