You can quickly pawn jewelry to receive the cash needed to make it through a financial crisis. Best of all, our pawning services allow you to retrieve your jewelry after the loan is satisfied. We're happy to help you transform that Rolex or earrings into cash-in-hand that you can spend.
There are a surprising number of benefits to receiving a pawn jewelry loan in Tampa. Our loans are fast, secure, and have no impact on your credit rating. We can work with you to design a custom repayment plan with low-interest rates so that you can get your jewelry back quickly and easily.
Here's what our team at Diamond Banc wants you to know about the benefits of pawning your jewelry.
WHY MORE PEOPLE ARE PAWNING THEIR JEWELRY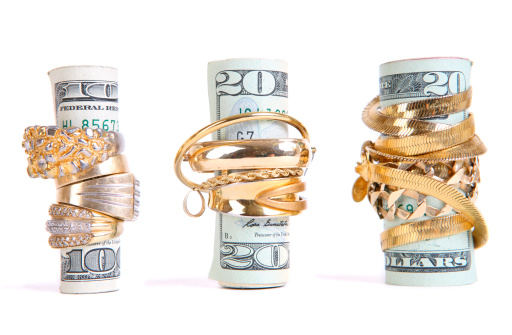 We're seeing more people than ever stopping into our pawn jewelry shop. There are good reasons to pawn your jewelry, and our doors are always open for people looking to take advantage of our solutions.
These are three of the biggest reasons why more people are pawning jewelry:
CHANGING FINANCIAL SITUATIONS
One of the biggest reasons people pawn their jewelry has to do with changing financial situations. Individuals find that they need cash in hand quicker and with greater accessibility than ever before.
That old Rolex watch or that jewelry that has been sitting in a box for years might be able to help you get out of a tough financial spot. Best of all, a pawn loan doesn't involve you selling your jewelry. Your jewelry is held on a short-term basis as collateral for a loan.
This flexibility allows pawning to be an excellent solution for helping individuals as their financial situations change. The pawn loan can help you get through a difficult financial position, but when things start to look up, you can quickly repay the loan and reclaim your jewelry.
THE SPEED OF TRANSACTIONS
The speed of transactions is also one of the reasons why pawning jewelry has become more popular.
Selling your jewelry and other items takes far too long and has too much risk. Individuals needed the money they were looking for quickly without dealing with all of the ins and outs of selling items privately or through online services. Pawning takes out the guesswork and allows you to get your objects' exact, actual market value without all of the risks.
Our pawning transactions are completed quickly. Our jewelry experts can quickly evaluate your items and get back to you about the specifics of your loan in no time at all. You won't have to wait for sellers interested in your articles. You need to get in touch with our team to help you find the money you need right away.
GETTING MONEY THEN RECEIVING YOUR ITEMS BACK
Did you know that you can get your items back after pawning them?
Most people believe that pawning is only for selling jewelry and other items. However, pawning has historically been a way to get a loan using your items as collateral. This is the most common way people pawn their jewelry and other items.
The process works like this. You bring your jewelry to our location or use our online pawning service. Our experts will then evaluate your items and get back to you about the specifics of your loan. Then issue you the funds with a payment plan that works for you.
Once you repay your loan, you'll be able to get your jewelry or other items back. It's that easy.
5 BENEFITS OF PAWNING YOUR JEWELRY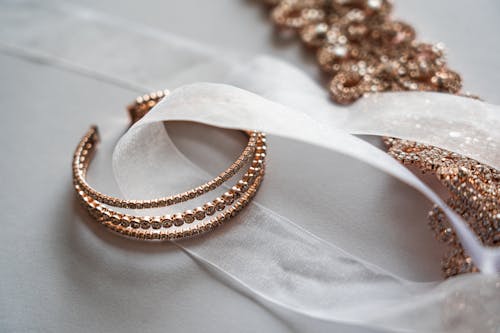 If you're looking to pawn jewelry in Tampa, you should know the essential benefits of pawning with Diamond Banc.
We've been in the jewelry and pawning industry for years. This gives us an expert insight into how the business works and allows us to streamline our services and pass those savings to you. We offer some of the lowest interest rates on our loans legally possible, and we're always willing to work with you to develop financing plans that help you meet your goals.
Here are five reasons individuals turn to our services and benefit from pawning their jewelry
FAST EVALUATION AND LOAN PROCESSING
One of the reasons why we're so well respected is we offer fast evaluations and fast loan processing. You'll be able to get the full value of your jewelry as cash in hand quickly. We respect the fact that individuals pawn their jewelry when facing difficult financial situations, and we're here to make sure that you get the value you're looking for.
When you work with us, you can expect that we will be professional and quick with our appraisal and our loan offering.
SECURED AND METHODICAL APPRAISAL PROCESS
When you pawn your jewelry, you want to ensure that you're getting an accurate value for the items that you hold dear. We have a secure and methodological approach to our appraisal process designed to bring you the maximum value for your jewelry while still respecting its real-world value.
Our team is composed of seasoned jewelry experts. They've been in the industry for years, and they know what they're looking at when we are evaluating fine jewelry. You can rely on the fact that our experts are not only going to give you the best value for your jewelry, but we're going to handle everything with care and ensure that it gets back to you in the exact condition we received it.
NO IMPACT ON YOUR CREDIT RATING
We get this question all the time. Our loans will have no impact on your credit score or rating. When you take out a jewelry loan with us, you're not going to see an unexpected hit on your credit score and have more financial difficulties to worry about.
We're here to help you overcome financial hurdles that have been thrown into your path. That means we go out of our way to avoid putting another dent in your credit score so that you can get back on solid financial ground.
Changes to your credit score can represent severe financial setbacks. We want to help you ease out of difficult positions, not make them more challenging. That's why we avoid impacting your credit rating while still making sure you get the money you need.
CUSTOMIZABLE LOAN REPAYMENT OPTIONS
When you get a pawn jewelry loan in Tampa with Diamond Banc, you should know that you'll be getting the best repayment plan in the industry.
Customizable loan repayment options mean that our team will work with you to develop a repayment schedule that works with your financial situation to help you meet your goals. These achievable and realistic repayment options allow you to get your jewelry back in a reasonable amount of time.
We work hard to ensure that the repayment plans we come up with work with you. We want you to get your jewelry back because when you have a successful experience with us, that helps us build our reputation. We're in this transaction together to ensure that you can get the money that you need, and we can continue to maintain our reputation as one of the most respected jewelry pawning loan services out there.
LOWER RATE OF INTEREST
Compared to traditional pawn shops, our pawn jewelry shop has some of the lowest interest rates in the industry.
The reason for this comes down to simple business. We know that our reputation is why our customers keep coming back to us. We want to work with you to ensure that you come up with a loan plan that helps you meet your financial goals. A low-interest rate means that you'll be able to get your jewelry back and retain our reputation for unbeatable customer service.
THE NEXT STEP IN PAWNING YOUR JEWELRY

At Diamond Banc, our experienced jewelry experts can help you pawn jewelry online or conduct in-person pawn jewelry in Tampa. We know that parting with your possessions is never easy, but you can get the money you need without losing your precious jewelry with our pawn jewelry loans.
Whether you need fast cash to help out during tough times or you're looking to capitalize on a quickly moving opportunity, our staff is here to help.
Reach out to us today to learn more about our jewelry pawn and loan services. Our team is ready to help you get the money you need.
Diamond Banc is the nation's top-rated jewelry buyer & lender. Visit one of our nationwide locations, or work with us from the comfort of your home.
CONTACT DIAMOND BANCnavigate_nextGET A LOANnavigate_nextPAWN JEWELRYnavigate_next
Related Posts