Get a Loan Secured By Your Loose Diamonds in Boca Raton
Receive a loan secured by your loose diamonds, engagement ring, or jewelry.
WHY DIAMOND BANC?
Highest Loan Values & Lowest Borrowing Costs In The Nation.
Borrow Funds As You Need. Credit Line Flexibility.
Payments Above Minimum Interest Are Applied To Loan Balance.
Automatic Payment & Digital Reminders.
Items Are Insured While In Transit & In Our Possession.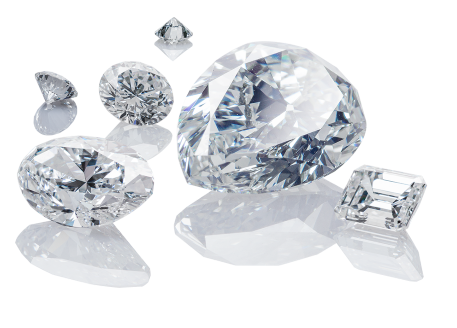 Using Loose Diamonds as Collateral
Loose diamonds make excellent collateral for an asset-based loan. They are oftentimes not being used and are sitting in a jewelry box or vault, it's easier to evaluate loose diamonds and thereby determine true market value ensuring you get the most for your loan, and it's harder for them to lose value due to wear and tear over time. The experts at Diamond Banc have years of experience evaluating, buying, and selling diamonds so you can be sure to get the most for your loose diamond. Diamond Banc will gladly accept as loan collateral diamonds .50ct or larger of any shape, with or without certification. We will also accept other precious gemstones.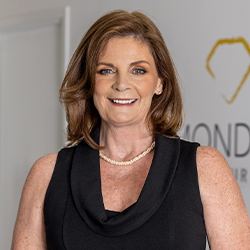 Meet our Boca Raton, Florida Director:
Kathleen Trocine
Kathleen Trocine is the Market Director of the Diamond Banc, Boca Raton office. Kathleen is a GIA Graduate Gemologist & has more than 20 years of experience in the jewelry industry. Her experience includes holding a quality control position at Tiffany & Co., working as a liaison for a U.S. manufacturer and was the jewelry production manager for Lazare Kaplan Inc. Her vast knowledge of the fine jewelry business, GIA certification, and loan expertise combined ensure the highest values paid and lowest interest rates in the industry.
HOW IT WORKS
Get a Quote
No Risk & No Obligation
Complete our free and simple submission form describing your item. After reviewing your submission, our team of experts will contact you with an initial quote, usually within one business day.
Start a Quote
Expert Evaluation
Mail-In or In Person
After reviewing our initial offer, we will provide you with a fully insured, prepaid shipping label to safely send your items to our national headquarters for official evaluation. You are also welcome to visit one of our numerous locations nationwide to immediately complete your transaction in person.
Receive Cash
Fast & Secure
Once your item has been evaluated, we will contact you with our official offer and arrange for an immediate payment via check or wire transfer. Don't like our offer? No worries! Your item will be quickly returned to you. No risk. No obligation.