Selling diamonds is a serious business. Diamonds are probably the most difficult to assess gemstones because there are more than 30 variables that impact their properties. If you have diamonds or diamond jewelry that you want to sell, it is important that you visit a buyer that is able to identify exactly what it is worth and a buyer that can take every value-adding factor into account. Because of the complex nature of diamonds, it is important to educate yourself on the value of your diamond in order to be a well-informed seller.
 If you have unused or inherited diamond jewelry that you no longer want to keep, selling it is a good idea. But you need to know the steps to sell diamonds in Miami to get maximum value for your valuable possessions. Following these steps help you make the right decision regarding your diamond selling: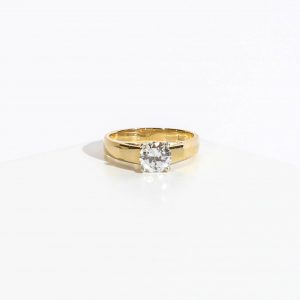 Know the Value of Your Gems
This is the critical step to make the most cash from your diamond sale. To do that, you can take your diamond to a certified gemological lab or professional gemologist who helps you determine the value of your diamond based on its properties.
Moreover, you can familiarize yourself with the important diamond measurements by researching online and marking down its estimated value. Look for the 4 C's (cut, clarity, color, and carat) that are a standard diamond measurement.
The GIA-certified specialists at Diamond Banc can also provide you with an accurate evaluation of your diamonds. So when you go into the market with the knowledge of your diamond's qualities and worth, the buyers won't be able to lure you with deceptive offerings.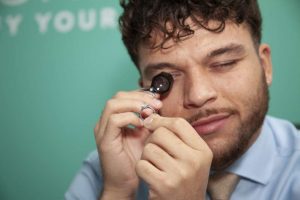 Get it Professionally Appraised
A professional diamond appraisal provides you with a certification slip that proves the actual worth of your diamond(s). No matter, you want to sell it in the market or to your family member or private diamond buying company, you can show a diamond certification slip to show its real worth and characteristics to the buyer.
Prepare Your Gemstone for Grand Appearance
You may either wear your diamonds to flaunt your style or keep them in a box in a safe place. In either case, your diamonds may become dull and dusty. So spend some time cleaning them thoroughly. Make a gentle solution of soap and water and soak your diamonds. Then use a soft cotton cloth to rub and clean them. This practice restores their luster and makes them more attractive to your prospective buyers.
Visit Different Places to Compare Prices
When you know the weight and value of your diamond, it is easy for you to do comparison shopping. Visit nearby jewelry and pawnshops and ask the prices of those diamonds that are similar in measurements to your diamond. This gives you an idea about an estimated price.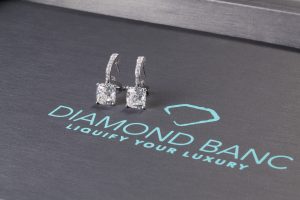 Research the Reputation of Buyer
When you finally decide to sell diamonds in Miami to a particular buyer, you should research its reputation. You can check their business website to know the values of their listings. Plus, you can ask around or post online to know the views of people who have sold diamonds to them. Don't only rely on online reviews but visit their online location to know how professional they are.
By adopting these steps, there are high chances that you sell diamonds in Miami at a significantly better price than you may have thought.
Sell Your Diamond in Miami, FL
Related Posts