If you decide to sell diamonds, you will need to know how much they are worth; and if you don't have the resources or the time to learn about diamond pricing for yourself, you will need to find a certified diamond buyer. The safest way is by contacting an experienced professional in the diamond industry. Generally, there are two options when you are in the market to sell diamonds in Miami.
Pawnshops can offer you quick cash on the spot, however, the purchase offer you receive might be disheartening. At Diamond Banc Miami, we offer free, zero-pressure valuations of your diamond jewelry items. Whether you want to sell your diamonds in Miami or simply want to know what your diamonds are worth, it is paramount that you consult an expert in the industry to ensure every value-adding factor is taken into consideration.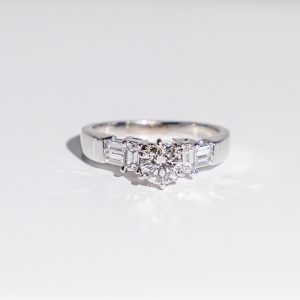 Consider The Following:
When you sell your diamond jewelry to a retail shop for cash, they won't pay you more than 50% to 60% of its actual retail value if you are lucky enough. Mostly, they offer 25% to 40% of your jewelry's retail price, depending on its characteristics and from where you purchased it. 
This is because retail jewelry shops get the jewels in bulk at wholesale price, which is much lower than the actual retail rates. So jewelers won't pay you a reasonable price if they are getting it at a significantly lower price from wholesale dealers. So you can avail of this option if you want to sell diamonds in Miami quickly when you are in urgent need of cash. But remember that it'll pay you far less than the actual price.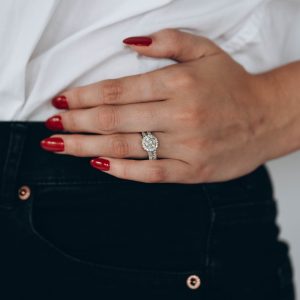 Another way to sell diamonds in Miami is to approach jewelers who buy second-hand jewelry. However, when you're dealing with these jewelers, you need to know the appraisal value of your diamond jewels and have a GIA certificate, preferably. 
At Diamond Banc, we have GIA-certified professional appraisers and a fully equipped diamond lab to provide you with precise diamond jewelry appraisals. We issue a certificate that you can use to show the actual value of your diamonds to the jewelry buyers. You can also sell diamonds in Miami to us, and we pay the best price for your jewels. 
When selling jewelry is not worth it, and you need quick cash, you can get a loan secured by your jewelry. This allows you to get the amount of money that otherwise may not be available through other ways. Plus, it keeps your jewelry secure, and you can get it back after paying back the loan amount. If you want to take this route, Diamond Banc is your best choice.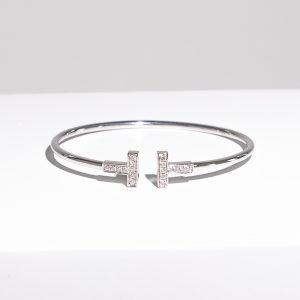 We process loans secured by your jewelry in the quickest possible time. Our GIA-certified appraisers evaluate your jewels, providing you with the accurate value of your diamond jewelry. This enables us to issue your loan in cash or check fast, depending on your jewelry value.
By following the tips mentioned above, you can ensure that to sell diamonds in Miami at a much better price than you can expect. 
Related Posts