You may be financially tight and think of selling your diamonds, such as an unwanted engagement ring or eternity band.
Giving away something you've held profound sentimental values for can be hard sometimes — Thus, why not do it with a client-driven, transparent, and experienced Miami diamond buyer in that case?
How do you find a place with reliable staff who care about your items and are ready to offer you the highest payout with exceptional customer service?
If you're hiding from the heatwave and reading this article while cooling own in a room with AC — enjoy these helpful tips about factors to keep under the radar when searching for diamond buyers in Miami.
Experience and deep understanding of diamonds & designer jewelry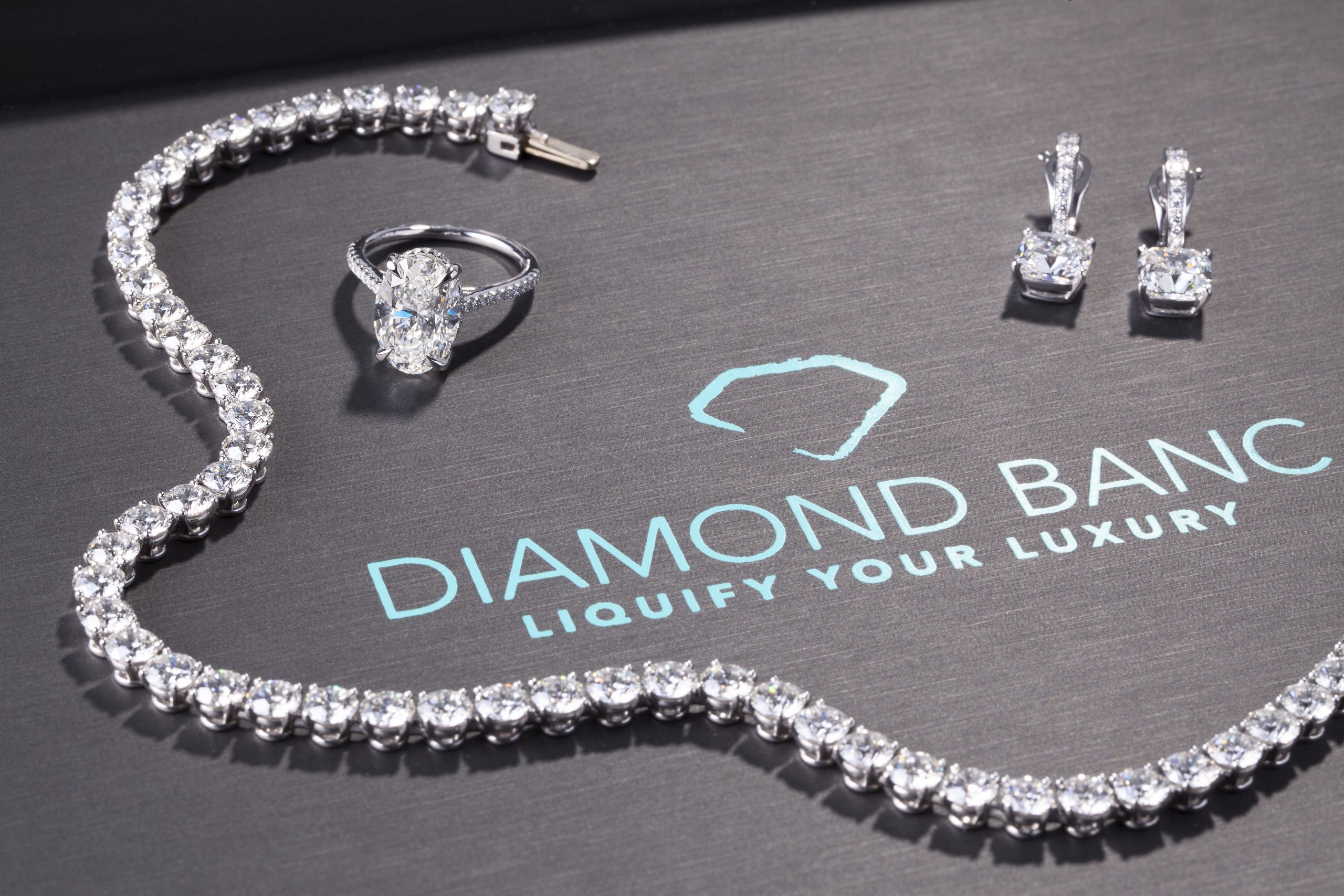 Finding a qualified Miami diamond buyer can be daunting — especially when it's 90°F outside! 
The number one thing to consider when making your decision is choosing a business that has diamond experts, jewelry specialists, and even a master bench jeweler who understands the intricacies of your diamond jewelry piece.
Diamond Banc is fortunate enough to have a team of skilled individuals ranging from gemologist degree holders to salespeople with decades-long experience in luxury jewelry retailing for brands like Tiffany & Co. or Cartier.
Key value-adding components your diamond jewelry may possess can impact pricing. The question is how trained Miami diamond buyers are to pinpoint a particular feature or recognize a designer piece that is worthy of a premium.
Ultimately, you want to be approached by a knowledgeable Miami diamond buyer who can take the time to explain the four C's of diamond quality and be transparent throughout the entire evaluation process.
Choose a Miami diamond buyer that displays transparency & integrity
Competition is high among Diamond buyers in Miami. Some can be shady in their practices, some lack the know-how, and some are more generalists like street corner pawnshops who are going to sell electronics, artifacts, and other random stuff along with jewelry, for instance.
If you're selling your diamonds, it is critical that you put them in the hands of honest, trustworthy, and reliable individuals who have your best interests at heart.
A straightforward buyer will be able to give you a rough idea of how much you can cash out for your diamond jewelry in the early stages of the sale. 
Make sure the person you're dealing with answers all of your questions with facts and does not beat around the bush if you need to clarify an important detail.
Diamond Banc never cooks the books. We work with exceptional standards that are in line with the Gemological Institute of America [GIA] and will go as far as suggesting doing a regrade on your diamonds if your certificate comes from another lab.
We would do that to maximize the potential value of your diamond by ensuring the clarity and color characteristics were not overlooked in the past, which can leave out a potential profit gap we think you deserve.
Is your Miami diamond buyer reputable both in-store and online
Skills & expertise are like butter for bread, but that's not enough. Be strategic when you are cross-comparing offers you get from multiple diamond buyers in Miami.
But before you make a move and weigh your options, here are a couple of things you can double-check to make sure you are going to deal with certified experts:
Verify if the merchant has an A+ rating from the Better Business Bureau [BBB] to ensure integral operation at all times.

Read customer reviews and comments at 3rd party websites such as Google Reviews, Yelp, Yellowpages, or even Facebook.

Check if they work with Trust Pilot

Read the About Us section and learn more about how long they've been in business
Diamond Banc is backed by 125+ years of experience in diamonds, engagement rings, and Rolex watches. We believe that high-end diamond jewelry and tailored advice belong together, and we strive to lead with excellence.
Privacy & high-end customer experience
We believe privacy goes a long way when selling diamonds and high-end designer jewelry items.
If you're looking for quick payment to tackle an unexpected expense and wish to do it in a comfortable, luxurious, and modern location — Diamond Banc is definitely the place for you.
Nobody deserves to walk into a store with plenty of noise where you have to wait in line while holding onto a pricey diamond necklace, hoping to get the best deal for it.
Our approach is personable and professional, and we love to create the kind of atmosphere where kindness and professionalism lead the way.
Selling your jewelry is easy as 1-2-3 
Diamond Banc is an excellent option for selling your diamonds faster, smarter, securely, and without any unpleasant surprise fees. Our process is simple:
Get a professional evaluation of your diamond or entire jewelry

Get a quote

Explore our extensive

liquidity options

and pick the best one for you 
As an alternative, you may choose to obtain a loan instead, considering that you might want to retrieve the item again. No matter what option you pick, the funds are made available right away for pick up or wired to your bank account if done online. 
Diamond Banc is a leading Miami diamond buyer and national luxury lender. Our Market Director, David Fernandez from our Miami office, will be happy to assist you. Call (786) 501-8006 for more information or to book an appointment.
Miami Diamond Buyernavigate_nextGet A Loannavigate_nextLocationsnavigate_next
Related Posts