Why now is the best time in history to sell your Rolex to Miami's premier Rolex Buyer.
The basic law of supply and demand is driving record high prices in the pre-owned Rolex market. There are two major factors that are contributing equally to both the supply and demand of Rolex watches worldwide. Below we discuss these two factors in more detail to shed light on why there has never been a better time to sell a Rolex to a highly qualified buyer like Diamond Banc. 
Factor 1 – Supply
Worldwide manufacturing delays resulting from the COVID pandemic have affected the output of many companies and Rolex is certainly not an exception. Delays in supply channels along with Rolex's exacting production standards to create new watches, means Rolex has been producing far less new watches than there is global demand. If you currently visit just about any authorized Rolex dealer you'll likely find the display cases nearly bare, especially if you're looking for high demand stainless steel sports models. The bottom line is right now it can be very difficult to find a new version of many popular Rolex models for sale without having to be added to an unofficial waitlist.
Factor 2 – Demand
General demand for pre-owned luxury watches has been on the rise over the past several years. Industry reports have estimated that sales of second-hand luxury watches will reach approximately $30 billion by 2025, which would make it the quickest growing category in the luxury goods industry. This factor coupled with society's embracement of online shopping and transparent Peer to Peer selling means consumers have more access to buy and sell pre-owned Rolex watches than ever before. This was virtually unheard of only a few short years ago. The ease of safe digital luxury watch buying, and selling has led to an explosion of online watch commerce. New distribution channels have proven to the world the liquid nature of Rolex watches and demonstrated the brand's value retention, further increasing consumer appetite.  
So how much is your Rolex worth?
Like any luxury item, there are a number of factors that will affect your Rolex's value on the secondary market. Most used watch values are independent of the timepieces' original, or current, MSRP. As mentioned above, the pre-owned Rolex market is driven solely by the market laws of supply and demand. Currently, in many cases, a high-demand Rolex watch may be worth more than what the original purchaser paid for the timepiece. For example, if you have a used stainless steel Submariner, GMT-Master II, or Daytona, Diamond Banc can often pay you substantially more than what your watch originally retailed for. This again can be attributed to a relative shortage of these styles, and an overwhelming demand for Rolex sport models. Many older Rolex models actually appreciate in value over time, depending on the watch's condition, as the supply of older models is frequently more limited compared to newer models. 
As a general rule, all steel and two-tone watches (stainless steel & gold) have the best value retention and appreciation. In contrast, solid gold models tend to have lower value retention. White gold models often have the lowest levels of appreciation which many argue is due to the fact that white gold closely resembles the appearance of stainless steel. It is important to note that there are exceptions to each of these rules. 
Below are a few examples highlighting the current trend of pre-owned Rolex models selling for more than their original MSRP.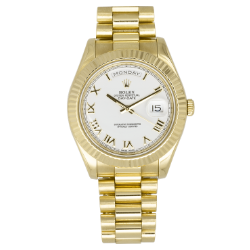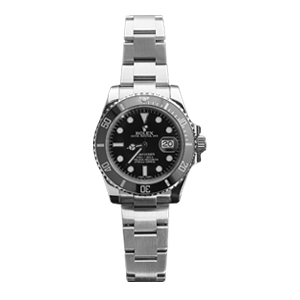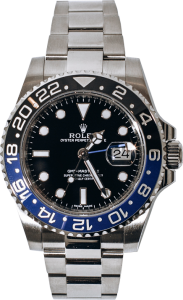 How you can capitalize on these historically high prices!
The best and only way to know the current market value of your Rolex watch is to contact a Rolex expert with the specific details of your model. However, Diamond Banc's Rolex Value Calculator can instantly provide you with a quick estimate of your Rolex's liquid value on the secondary market. Diamond Banc is Miami's premier buyer of Rolex watches. Our experts are fully immersed in all facets of the pre-owned Rolex market on a daily basis. This means we know exactly how valuable your Rolex is, and we will pay you accordingly! If you have interest in learning how much you can sell your Rolex for, complete one of our simple online forms to get the process started, or contact one of Diamond Banc's nationwide locations today.
Related Posts