Are you looking for jewelry stores that buy used jewelry in Kansas City? We get asked this daily! Diamond Banc buys used jewelry in Kansas City. Although we do not have a retail location, we work with several local jewelers who refer their clients to us.
Diamond Banc partners with high end retail jewelers around the United States to ensure their clients are taken care of when the time comes to sell their jewelry pieces.  Our Kansas City location offers residents of Kansas City and surrounding areas with an avenue to sell their unwanted diamonds, gold, platinum, sterling silver, designer jewelry and fine-Swiss timepieces.
Why Sell to the Jewelry Buying Experts?
Diamond Banc's buyers take every value-adding factor into consideration when evaluating your pieces. Not only will we consider the basic criteria all buyers look for, but we also pay premium prices for designer jewelry. Our vast network of online selling venues, estate dealers and retailers nationwide, allows us to sell your pre-owned jewelry at the best fitting location. We do not rely on one local retail location to resell your items. This is the case with many local buyers and it limits the potential audience to successfully sell your item. We also have the ability to purchase single items up to entire estates, with no funding delays.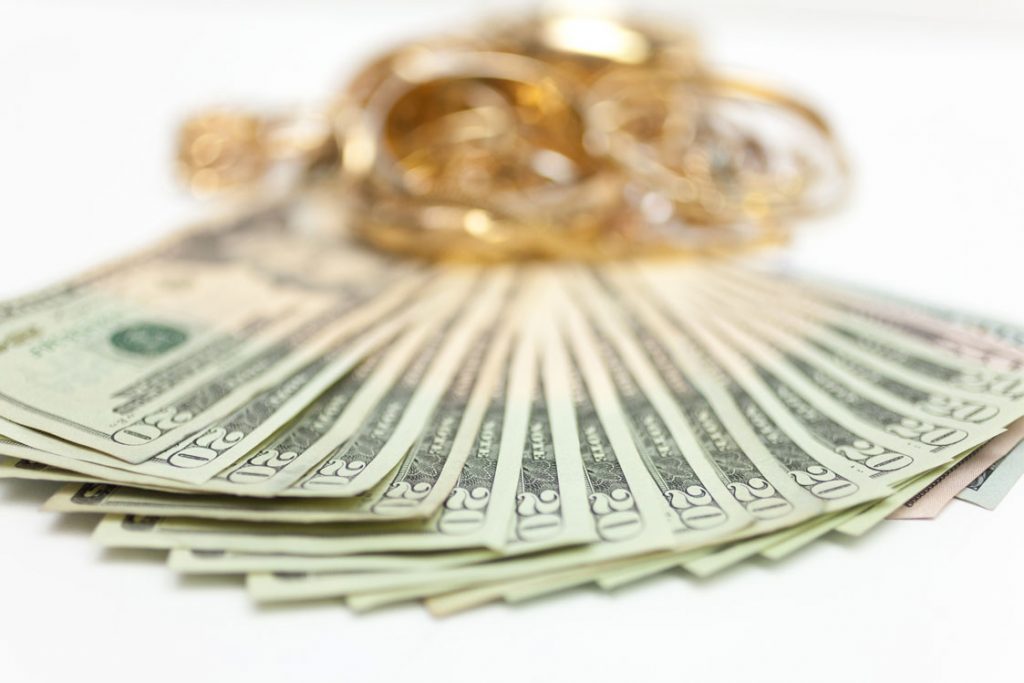 Please, we encourage you to check out our Google Reviews from previous clients. Previous client experiences speak loudest to a company's character.
One thrilled client shared this experience when selling their used jewelry to Diamond Banc in Kansas City:
"My sister and I inherited my family's jewelry and it was a very overwhelming task to check the value of it all. Sicily was so kind and patient with us and took ample time to look at each piece and let us know of its value and gave us information regarding the pieces. She was truly a great value to us as a family and we will continue to use her expertise in the future. Thank you so much!"
 The Process
Diamond Banc makes the process of selling your jewelry items simple. You can fill out our simple SELL form on our website. Or call our local office and speak with me, Sicily Von Blakey, to set up an appointment.  Our conveniently located private office is on the Country Club Plaza. The process generally only takes 15 minutes, and funds are available immediately.
Related Posts