So it's time to say goodbye to your Rolex. Whether you're planning to upgrade your old watch, or looking to sell an inherited Rolex, starting your search can be overwhelming. There are countless Rolex buyers in Miami. So where do you start? In order to ensure the best possible selling experience, it's important to find a buyer who is the right match. Here are a few essential questions to help find a Rolex Buyer in the Miami Area who will work best for you.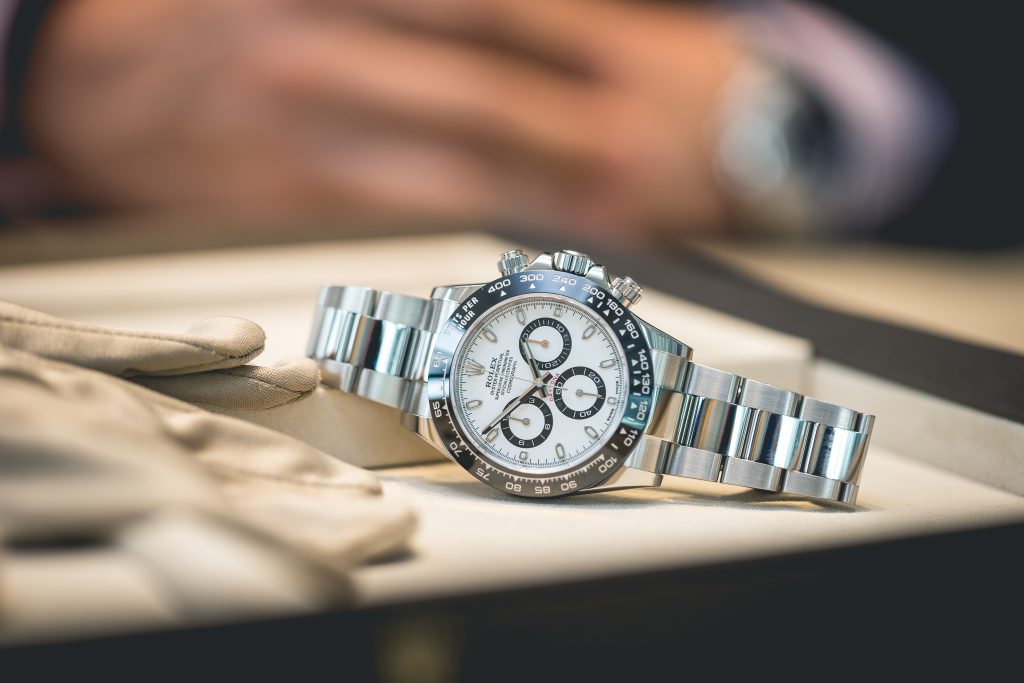 Consider these three questions when choosing your Rolex Buyer in Miami :
1. Do I know what my Rolex is worth?
2. Is my buyer paying me the most for my Rolex?
3. Do I trust my Rolex buyer?
To make sure you receive the best possible experience with your Rolex buyer, the answer to all of these questions should be a resounding YES.
Do I know what my Rolex is worth?
As a result of COVID-related shutdowns, the supply of Rolex watches has become limited, due to delays within production. While demand for the watches have reached staggering new heights. These factors have generated volatility within the Rolex market, meaning that prices can fluctuate rapidly from day-to-day. Consequently, understanding the value of your Rolex is more complicated than ever before.
Discover What Your Rolex Is Worth
However, the value of this knowledge has never been higher. Many secondary buyers' offers have not reflected this uptick in Rolex value. On average, pawnshops paid $2,805.01 for a Rolex in 2020, while the average price for a preowned Rolex increased by nearly 150% during the same year. Knowing what your timepiece is worth allows people looking to sell their pre-owned Rolex watches to advocate for the highest possible value for their watches.
When selecting a Rolex buyer in Miami, make sure you prioritize working with someone who makes the process transparent and fully explains what your Rolex is worth. For example, Diamond Banc makes the process easy with our simple online calculator based on up-to-date values of Rolex watches currently on the secondary market. Tools like online calculators can protect you from low offers while ensuring you understand your watch's true value.
Is my Rolex buyer in Miami paying me the most for my watch?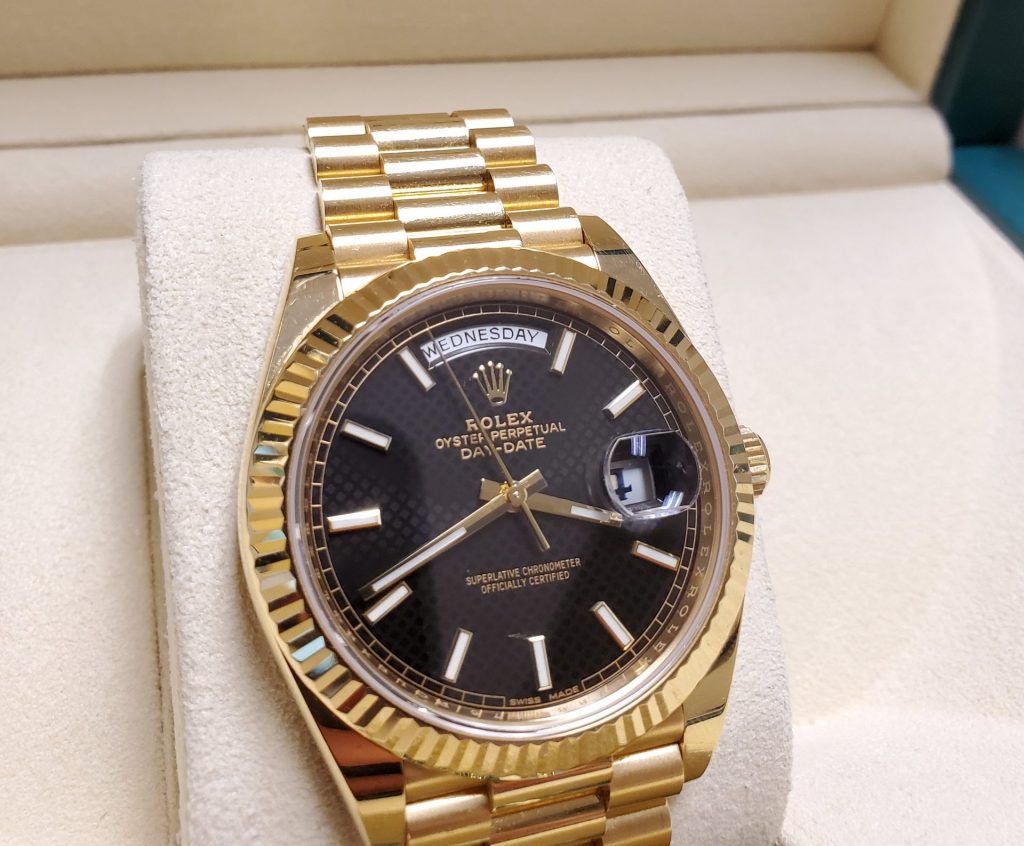 Understanding what your Rolex is worth is only part of the challenge. You need to find a buyer who will pay you based on those values. Even if there is no malicious intent, the Rolex market has fluctuated intensely over the past year. Consequently, even a well-intentioned Rolex buyer can miss the mark on their offers. This is why it is especially important to work with a buyer who specializes in Rolex watches, over a more generalized pawn buyer.
Seek out buyers who have access to current and accurate data to make sure they're providing realistic offers for your watches. Due to their specialization, and access to data, these people are most likely to be aware of the high value of pre-owned Rolex watches. Consequently, they will be able to pay you most fairly for your timepiece.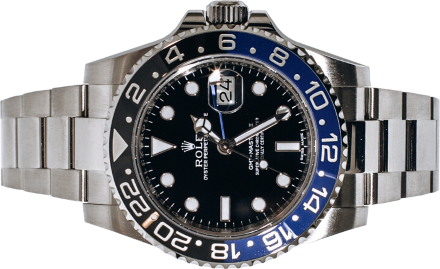 Diamond Banc is the smarter solution for people looking to sell their Rolex in Miami. We are a nationally renowned buyer with offices located throughout the country. Moreover, we have specialized in buying Rolex watches for more than a decade. We use our vast knowledge to provide an accurate and up-to-date understanding of what your watch is worth. Moreover, Diamond Banc works with a curated, diverse and extensive network of Rolex dealers, nationwide. This network allows us to understand the true value of your watch and compensate you accordingly.
Do I trust my Rolex buyer?
Above all, it is imperative to find a buyer you trust. Even after taking the necessary efforts to understand what your Rolex is worth, other precautions should be taken to find your ideal Rolex buyer in Miami. Seemingly insignificant factors such as shipping insurance, security, ease of money transfer, and overall transparency can amount to make or break consequences throughout the selling process. As a result, trust remains the most important consideration when looking for a Rolex buyer.
Many buyers will "bait" sellers by offering unrealistic offers on Rolex watches, only to deliver a significantly diminished final payment amount. When seeking a Rolex buyer in Miami, look for a partner who encourages you to shop around, and compare prices. The truly reliable buyers don't impose ticking clocks with their offers. If someone is truly confident of their offer, they will allow sellers to compare prices. For example, at Diamond Banc, our offers never expire. This means sellers have a chance to compare values to make sure they're getting the most for their Rolex before committing to our offer.
Perhaps most importantly, consider a buyer's online reviews before working with them. Realistically, if the buyer has done an outstanding job for their past sellers, they are likely to continue to do an outstanding job for future customers.
The Best Rolex Buyer in Miami
Diamond Banc makes the process fast, easy and secure for anyone looking to sell their watch in the Miami area. David Fernandez, the Market Director from our Miami office boasts over a decade in the watch industry. His deep understanding of the luxury timepiece industry ensures that you receive the most for your Rolex.
Get started with Diamond Banc today to get the most for your Rolex.
Schedule an Appointment in Our Miami Office
We buy the following models most frequently:
Rolex Submariner
Rolex Sea-Dweller
Rolex Deepsea
Rolex GMT-Master & GMT-Master II
Rolex Day-Date (President) & Day-Date II
Rolex Datejust & Datejust II
Rolex Cosmograph Daytona
Rolex Yacht-Master & Yacht-Master II
Rolex Explorer & Explorer II
Rolex Air-King
Rolex Milgauss
Rolex Pearlmaster
Rolex Cellini
Rolex Sky-Dweller
Rolex Oyster Perpetual
Rolex Oyster Perpetual Date
Rolex Oysterquartz
Discover why Diamond Banc is the top Rolex buyer in Miami. Get started with a simple evaluation from our Miami office to understand what your Rolex could be worth. We make the process easy, convenient, and, most importantly, transparent.
Related Posts