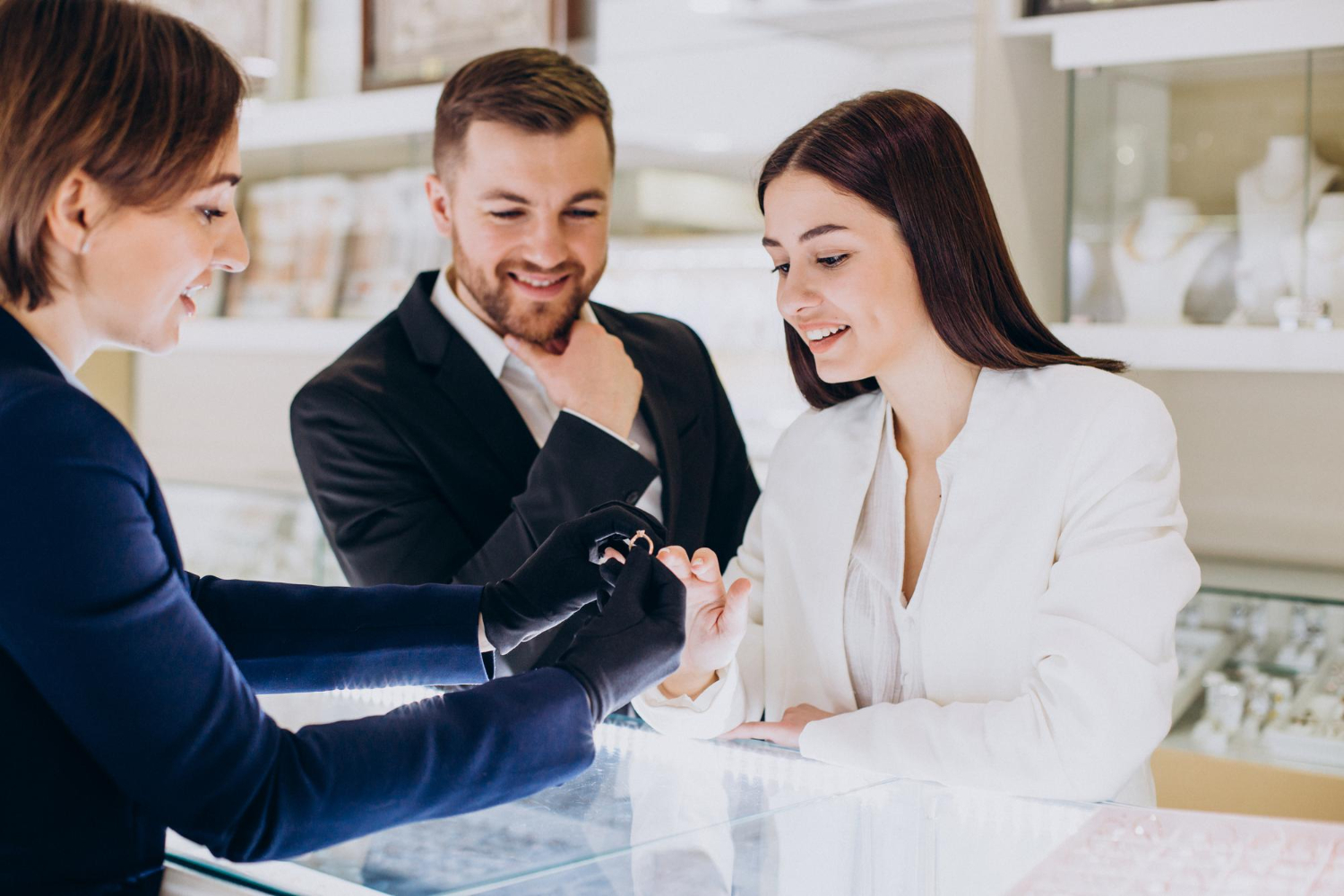 Are you in the market, looking for a decent diamond buyer in Boca Raton? 
Regardless of the reasons to part ways with your gorgeous jewelry, we believe it's best to do your homework as a consumer to make informed decisions about who you should be selling your diamonds with utmost confidence.
Here are a few pro tips to note down regarding qualities Boca Raton diamond buyers should demonstrate when assessing your jewels and making a genuine offer.
Selling your diamonds to jewelry industry experts
It's no different than choosing a good family doctor or a decent lawyer, for that matter.
Countless value-adding factors need to be considered when evaluating your diamond jewelry, and it takes true industry experts to spot them and make sure they work in your favor. 
At Diamond Banc, we have GIA-certified professional appraisers and a fully equipped diamond lab to provide you with precise diamond jewelry appraisals.
Suppose you're holding on to very special designer jewelry or an engagement ring with a particular diamond cut that's hot in Florida right now. In that case, our experts will bring such details to your attention instead of hiding them as certain pawnshops would do.
You may be eligible for a premium just from the branding element of your item, and we believe you deserve such a fair share.
Honest diamond buyer in Boca Raton offering clarity
Transparency, clearness, and honesty during all stages of selling your jewelry are markers you should look for in Boca Raton diamond buyers.
Diamond Banc's evaluation process involves operating with utmost honesty and integrity — as we respect and care about the importance you place on selling your diamonds and feeling like you got ripped off walking out.
We provide a fair, value-driven, and client-focused approach to selling your diamonds. 
For example, if you hold a diamond certification from another lab and our experts deem that your diamond could be worth more than what that paper shows — we'll kindly suggest a regrade at the world's most praiseworthy laboratory, the GIA.
Diamond Banc believes that poor or imprecise gradings of color or clarity characteristics can directly impact the value of your diamond — thus giving you a bigger payout in consequence.
Heritage & Reputation in the real world and online
Making an informed decision when shopping for anything begins with doing a little research about your diamond buyer in Boca Raton.
A great starting point would be to read comments on Facebook or client testimonials on other websites like Google My Business or Yelp. 
You may also visit their official website to learn more about them or check if they comply with Trust Pilot.
A trustworthy diamond buyer in Boca Raton should be rated A+ at the Better Business Bureau [BBB] as a sign of earned merit to serve the community with integrity by putting customers at the center of everything.
Diamond Banc is a reputed and respectable diamond buyer in Florida with over 125 years of legacy in the jewelry world.
Sell your diamonds in a luxury environment with confidentiality
Diamond Banc listens first by inviting its customers to a one-on-one sit-down where you can feel comfortable showing us your luxury items.
A conversation may not feel as private when the room is filled with other people. Contrary, Diamond Banc's premises are secured in an office building. 
In the interior, our expert team members assist one client at a time and take the time to explain all details with clarity before coming to an offer. 
No other diamond buyer in Boca Raton will give this much peace of mind in a spacious environment when you don't have to look over your shoulder thinking somebody could be overhearing your visit.
Unmatched service flexibility 
Selling your diamonds should be a risk-free, stress-free experience where you get to feel appreciated.
Diamond Banc has hybrid selling options, allowing you to begin selling your jewelry or diamonds online first to get a ballpark rate. Once you've reviewed the offer, you may decide to visit us in person to seal the deal. 
Our Market Director, Kathleen Trocine, is ready to welcome you into our offices in Boca Raton and explain our vast liquidity options to help you get the highest return for your beautiful diamond jewelry. We are also ready to help you pawn your jewelry right here in Boca Raton.
Boca Raton Diamond Buyersnavigate_nextGet A Loannavigate_nextLocationsnavigate_next
Related Posts