Why Get a Loan on a Cartier Watch from Diamond Banc
Diamond Banc is a trusted, jewelry equity loan company who is nationally known for providing loans using high-quality, luxury watches as collateral. In addition, Diamond Banc will buy Cartier watches from the public, so if you're not looking for a loan you can also sell your Cartier watch. Diamond Banc can wire you the money in as fast as 24 hours.
After you submit a no cost, no obligation form, the expert staff at Diamond Banc will quickly get back to you with an initial quote on your Cartier watch. Once you accept that quote, you can safely ship your Cartier watch to our headquarters or visit your nearest office. After we receive and evaluate your watch in person, we will provide you with a final offer. If you accept the offer, we will issue payment immediately. If you shipped in your watch and decide not to accept the final offer, we will ship your Carter watch back to you right away.
How Much We Lend on Cartier Watches
If you have a Cartier yellow gold Santos 100, depending on the condition of the watch, you can expect around $10,000 wired to you within 48 hours from Diamond Banc. One example we have of a Cartier yellow gold Santos 100 we loaned on is pictured below. We loaned $10,000 on this watch. Obviously, the condition of the watch is very important, but this is a good starting place if you have this watch!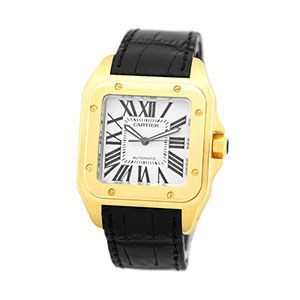 Do you have a Cartier rose gold Ballon Bleu like the one pictured below? Diamond Banc recently loaned $7,000 on a rose gold Ballon Bleu. If you have this watch or a similar Cartier piece, you can get started with the loan process today by filling out a simple submission form!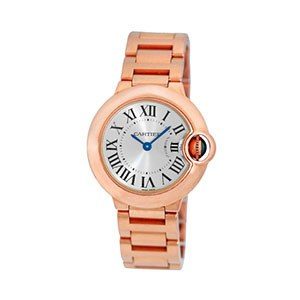 Take a look at this stunning Cartier stainless steel Panthere. Do you have this watch in your collection? We recently loaned $1,200 on it! If you have the same watch or something similar you can expect to get a similar amount of funds from Diamond Banc!
Interested in getting a loan on a Cartier watch? Start the process today by using our Cartier Watch Value Calculator to determine what your Cartier watch is worth. Or stop by one of our convenient locations.
Related Posts